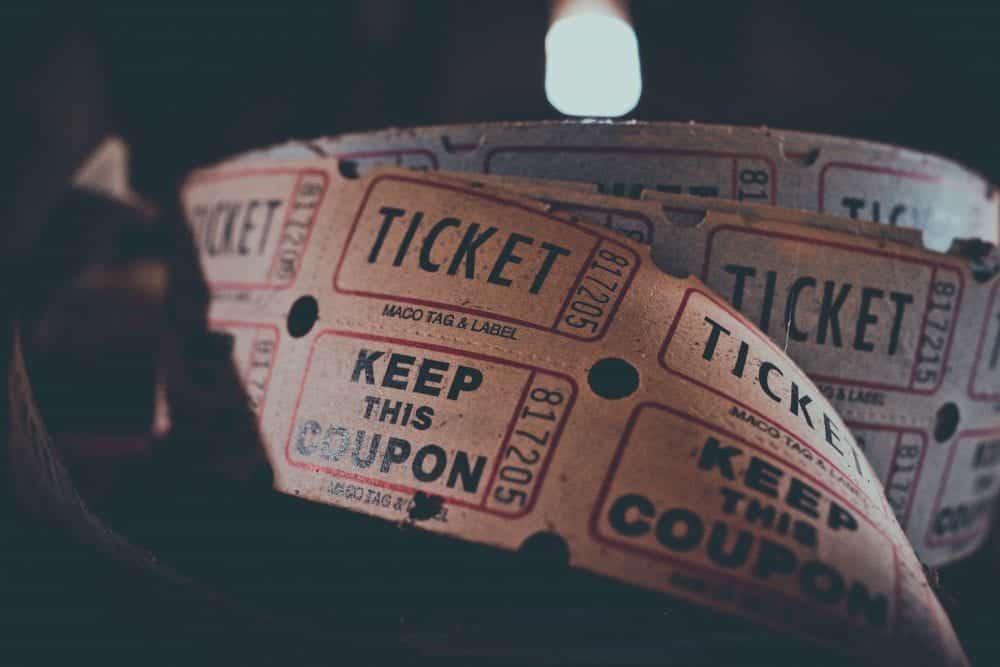 Feeling Misérables? Check out our Wicked app!
Every year is an exciting year for the stage. Anniversaries and events. The Edinburgh Fringe Festival. Newcomers and old favourites on night after night bringing tears and joy. With all of this excitement comes a lot of props, practical effects, costumes and therefore, overall, assets. So what's the solution to stage asset tracking problems?
Want to beat Murphy's Law or speak the name of The Scottish Play actually inside a theatre? Well, luckily for you itemit can help. With the simple asset management software, it's easy to track and maintain your assets.
Lighting, sound, costume, and even script problems are much less likely to happen with an effective asset monitoring system.
Speaking of scripts, why don't we look at one below to see what your stage assets actually are?
What are your stage assets?
The stage is set with a variety of props (assets). Because of the simple and effective asset management software, itemit, the props have been properly catalogued and tracked with asset tags. Finding them was simple, but I digress. A young man enters from Stage Right.
Young Man: Those lights are beautiful!
Young Lady (offstage): That's because of itemit, the simple asset management app. You can add information and comments for your users. This means that the director has added the specific values those lights need to be set to.
The young lady enters. She is on her phone.
Young Man: What else can it do?
Young Lady: One moment, I'm getting a text.
Silence for a moment.
Young Lady: See how quickly I tapped out of and into the itemit app?
Young Man: I asked you a…
Young Lady: From small tools tracking to equipment tracking and maintenance, from qr code and rfid asset tags, itemit can fulfil any and all of your asset tracking and management needs.
Young Man:… Who are you?
Young Lady: That's not important. What's important is that you can track any of your fixed assets with itemit.
Young Man: I'll be leaving now.
Young Lady: …What's more, it's free! Download it today!
Young Man: Bye.
Young man exits. CURTAIN.
Equipment and tools stage asset tracking.
So, itemit does have a lot of features that can be extremely helpful for tracking and managing stage assets. Stage assets can be anything from the tools you use to put up and take down lighting, to the props your actors use, to costumes, to paper copies of scripts.
First of all, however, the most important things to track are the things with wires. You can use itemit as an equipment maintenance tracking app to ensure the lights and speakers are as safe as physically possible.
There's always a story about how a speaker or a light almost fell on someone here there and everywhere. With asset tracking, this is preventable. Information about PAT tests, warranties, voltage information, insurance, etc. can also be added to ensure your equipment and electronics are as safe as possible.
Musical instrument tracking
Whether you're putting on a musical or not, there will be diagetic or non-diagetic sound. A lot of the time it'll be offstage, and it'll be done by musicians live. Sometimes, it will be onstage. Either way itemit can help. This is mostly where your asset tags will come in.
If you're using an orchestra, you can link all of your assets together, and you can track the instruments using asset tags shipped directly from the UK. Whether you're using itemit as an rfid tracking app, or you've decided metal qr code tags are the most durable and therefore the best to track, knowing where all of your assets are means that set up takes less time.
This is especially true if you're performance is entirely ensemble, with actors and musicians doubling up as stage hands and equipment carriers. Set-up will take forever and if the dress rehearsal was really really bad (as it usually is), then you might want some extra time to rehearse some hooks or lines with either the band or orchestra or the cast themselves.
Costume and make-up stage asset tracking
The rest is simple. With your asset management system software you can apply the principles of small tool tracking or of equipment tracking and you can add it to props, costumes, make-up, scripts.
Creative asset tracking means that things are more likely to be lost or forgotten about as there are a lot of things to remember or chase up. With simple asset tags, whether qr code asset tags or rfid, it's easier to find things.
Add information about where assets are, who has them, and track them with barcodes or asset tags. itemit does all of this, it's simple and effective mobile stage asset tracking software which only takes a user to scan an asset tag into the app for it to update location and who has it.
Costumes are temperamental as well. They tear a lot, they cause wardrobe malfunctions. With itemit you can add comments, information, or tags to show what needs to be tightened, loosened, sewn, or replaced completely.
Less running around finding things or who has what means more rehearsal time which means a better performance. Better performances and more time mean more time for marketing and better reviews. This all means a promising ROI.
Your fixed asset register
Technically your fixed assets are your props and equipment. The things that make stage magic. Whether they're smoke machines for that third act twist or if it's a drumkit to add a punch to your pantomime, they all help you do what you love and make money and are therefore your fixed assets.
itemit will automatically create and update a fixed asset register for you. You'll be able to export this information and use it however you need. This will all mean that with our simple asset app, you'll be able to find equipment easier, see who has it in an instant, and look at it's status.
A fixed asset register using itemit is a lot more effective than using a spreadsheet to track props and equipment. Spreadsheets can be unwieldy and overly complicated. itemit makes it simple.
Broken prop? If a stage asset gets broken, it can simply be flagged up and removed from circulation. As itemit is cloud-based, the fixed asset register will instantly be updated and the right people will be able to see what's broken, what's torn, what needs to be tightened instantly.
Put on a show!
With itemit stage asset tracking is quick, simple, and effective.
Our mobile asset tracking software means that you can spend much less time on the nitty gritty, staring at the electronics and wondering what they were set to or how they work. You can add manuals or information showing technicians instantly what to set and where.
If you're travelling the country or going international as a theatre troupe, itemit is especially helpful at tracking your props and equipment from site to site. Save time, money, and stress with the simple asset management app.
Track and maintain your props, costumes, make up, instruments with itemit. If it's an asset, it can be tracked and maintained with or without asset tags. What's more, you can start free.
So what are you waiting for? It'd be a tragedy if you passed up on this opportunity.
Begin a trial of itemit Enterprise and you'll receive free QR asset tags!
Tag and track your stage assets in no time.
Start your free 14-day trial now
Instant access. No credit card details required.