Frequently Asked Questions
We've got you covered!
How Can I Purchase A Subscription?
If you're new to itemit, please start your free trial here where you can also purchase a subscription.
Alternatively, drop us an email to discuss the right subscription for you and we'll get you set up in no time.
Can I Upgrade My Subscription?
Yes! You can upgrade your subscription at any time. Please contact the team and we'll get you upgraded right away.
How Are Subscriptions Billed?
All itemit subscriptions are billed annually.
How Do I Pay For My Subscription?
If purchasing a subscription through our website, please follow the checkout process and make payment by card. Should you receive an invoice from us instead, you can pay by card or bank transfer.
Do Subscriptions Automatically Renew?
Yes, your itemit subscription will automatically renew. This ensures you can continue tracking your assets, without interruption.
Does My Subscription Include Tags and Other Hardware?
No, your subscription covers access to the itemit portal. You can purchase itemit tags here, or alternatively, you can use any existing labels you have.
Can itemit Be Used Internationally?
Yes, we have customers all over the world including Australia, US, UAE, South Africa, Europe and beyond!
Do You Offer a Free Trial?
Yes, we offer a 14 day free trial which gives you unrestricted access to all of itemit's features at pro level.
Are There Different Subscription Types?
Yes, there are 3 plans to choose from, depending on your requirements.
Do You Offer Any Discounts?
We offer both charities and educational organisations a 30% discount on all Pro packages. Please contact the team to discuss this in more detail.
How Can I Update My Billing Information?
Can I Trial itemit With RFID?
Yes, we'd love for you to try RFID. There is a small cost associated with this to cover administration and rental of RFID devices, if applicable.
Trials typically run for 3 months to allow sufficient time to explore the system and gather results. If you'd like to know more, please do email the team at team@itemit.com.
Can I Cancel My Subscription?
You can cancel your subscription at any time, however you will maintain access until the subscription expiry date. A full refund will only be offered if cancelled within 14 days of starting the subscription.
What is itemit?
itemit is a simple, cloud-based asset management software. Available on web, iOS and Android, you get 24/7, real-time access to the information you need and the itemit mobile app lets you keep track of your assets on the go.
Can I Track The Location Of My Assets?
Yes you can. With itemit, you'll always know where your assets are. You can use what we call the last seen location, which is automatically updated when scanning asset tags. Or you can choose to see an asset's live location, with no need for scanning, using our GPS trackers or manually assign assets to locations too.
How Do I Add Assets to The System?
You can add assets to itemit using either the app or web portal. Or alternatively any existing data you have can be imported into the system using a CSV file. Check out more on how to do this here.
Adding assets via the app is easy, simply login and scan a QR tag to get started. Alternatively, you can manually add assets by selecting 'add item' on either the web portal or mobile app.
How Do We Add Users to Our Workspace?
Adding users to itemit is super easy, head over to the users tab in your workspace and select 'add users'. Here you can enter the user's email address, select their permissions and invite them! The user will receive an email invitation to join your workspace.
You can also use Azure Active Directory to manage your users.
What's The Difference Between a User and a Contact?
Users are those who have access to itemit as they are given a login.
Contacts, on the other hand, do not have access to itemit and are not associated with a login/email address. A contact could be an employee, a customer, a project, a location… anything you like!
Can I Upload Attachments Relating To My Assets?
Yes! You can upload unlimited attachments which are stored on your assets' profile pages. These can be jpeg or png images or other files including doc, csv, pdf and more!
Can I Add The Company Logo To Our Workspace?
Yes, you can personalise your workspace by adding your own company logo.
Does itemit Integrate With Active Directory?
Yes, itemit integrates with Azure Active Directory. This is available with the itemit Industrial subscription. Please contact the team to discuss in more detail.
Can I Import and Export My Data?
Of course! You can import your existing data into itemit using a CSV file, and you can export all data into an excel file or PDF report, at any time.
Does itemit Work Offline?
itemit allows you to perform certain actions offline and to access your asset data offline, which is super convenient in poor connectivity areas. An internet/wifi connection is needed to sync data and ensure all data is successfully saved to the cloud.
Who is itemit for?
We are confident itemit is for you. itemit is designed for businesses big and small, and across any industry. We have 3 subscription plans to choose from to ensure we cater to all requirements.
How is Digital Data Stored in itemit?
itemit is a cloud-based system, which means all of your data is stored securely in the cloud. This means you can access it anytime and anywhere, as well as from any device. There is also no need to have your own server to store the data on.
Can I Manage Asset Maintenance in itemit?
Yes you can. itemit features are designed to allow for easy asset maintenance and issue tracking.
Our reminders feature is the perfect place to record regular tests, maintenance due dates and more. Reminders ensure users receive emails and reminder notifications for up and coming important dates. Watch our video to find out more about the itemit reminders feature.
You can also record and report issues against an asset using our issues reporting feature which produces tickets and email notifications when repairs are needed. Check out our issues feature here.
Can I Audit My Assets In itemit?
Yes! itemit's super smart app allows you to perform rapid audits using our robust audit tool. Audit assets in a set location or even within a collection of assets. Let itemit tell you which assets are missing! Check out our itemit audit tutorial to guide you through how the tool works.
Can I Use RFID On Any Subscription?
No, you'll need to be on our Pro package to use RFID with handheld readers and on our Industrial package to connect your fixed RFID readers to itemit. Get in touch now to upgrade your account. Email the team at team@itemit.com.
Is There a Limit On The Number Of Locations In My Workspace?
No there is no limit. You can add as many locations as you wish.
Do I Need To Buy Hardware To Scan QR Codes and Barcodes?
No, all you need is to have the itemit app on your mobile phone or tablet. There is no need to buy any scanning hardware. It really is that easy!
Do You Sell GPS Trackers?
Yes we sell GPS trackers, giving you the ability to track assets without the need for scanning. If you're interested in this solution, please drop the team an email at team@itemit.com.
How Long Is The Battery Life On itemit GPS Trackers?
Typically, we'd expect to see a battery life of approximately 3 months, although this does depend on the frequency of update you require.
Get in touch with us to discuss your requirements in more detail so we can meet your exact needs.
Do You Sell RFID Readers and RFID Labels/Tags?
Yes, we can provide you with RFID readers and tags. Depending on your location, we may supply them to you directly or point you to one of our partners to purchase directly from them. But we'll let you know exactly what you need and what would work best for your requirements.
Why Settle For Less When You Can Settle For More.
For businesses big or small, itemit is the solution for you. Track your assets with with multiple tagging options - there really are no limits! With itemit's user friendly interface anyone can pick it up and use with ease.
Find out more on the industries we help below and start your free trial now.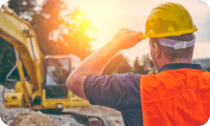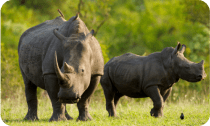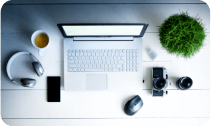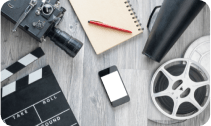 Better Than We Need To Be. Unrivalled Customer Support.
Our team are always on hand to help! Reach us via live chat, email or give us a call!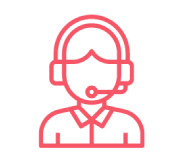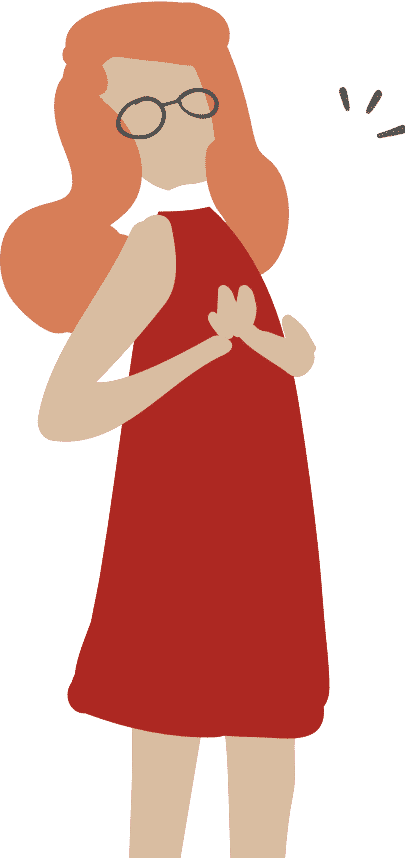 Start your free 14-day trial.
Full access to the best asset tracking features.
Free 14-day trial. Instant access. No credit card required.