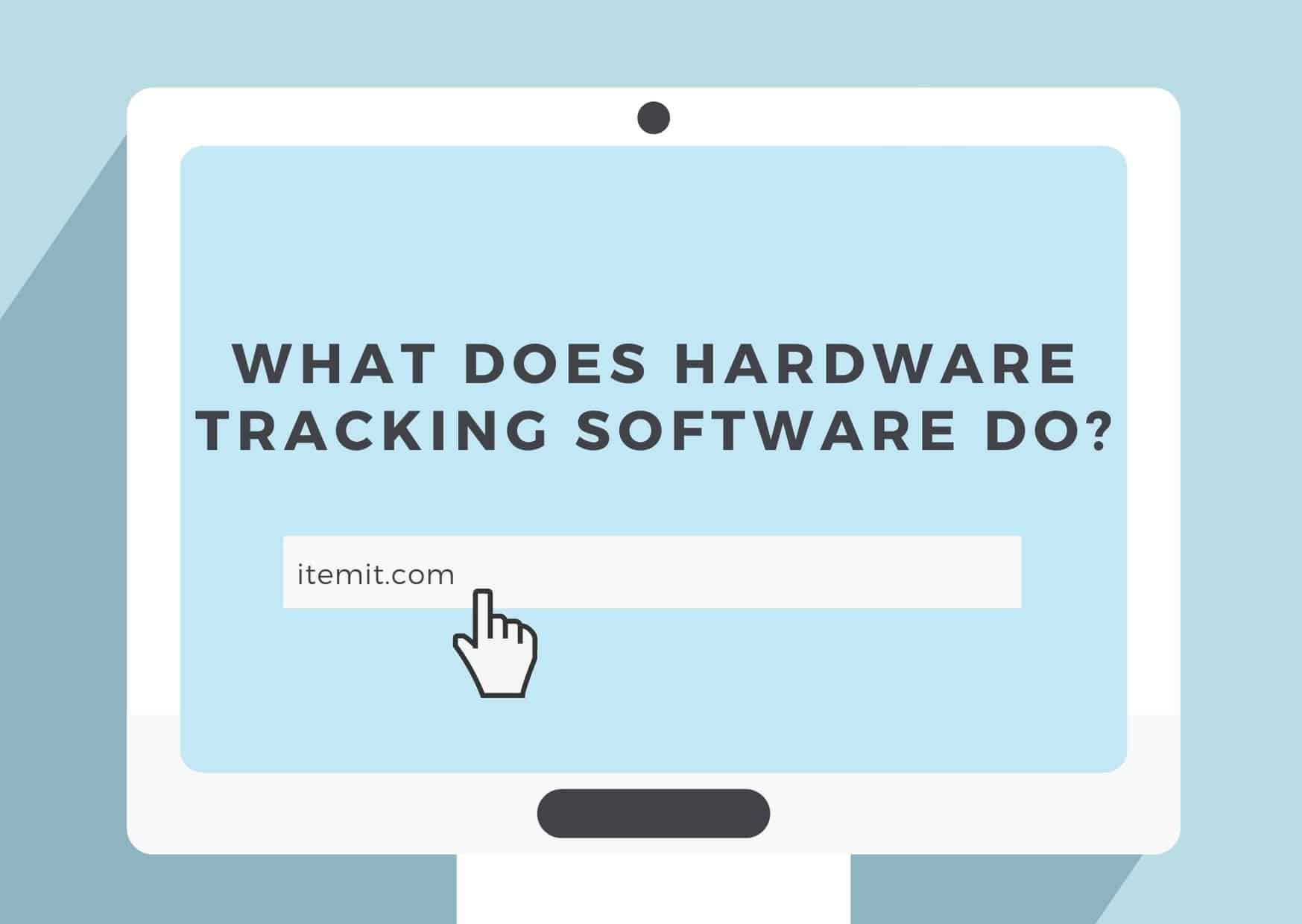 Before we cover what hardware asset tracking does, first let's make sure we're on the same page with the question of what is hardware tracking software? In short, hardware tracking is a component that forms part of more general asset tracking. As a result, hardware tracking software is an element of asset tracking software that focuses on tracking hardware in your business.
Hardware tracking software assists you with your Hardware Asset Management (HAM) and is, therefore, a system you'll use to track things like PCs, mobile phones, laptops, and so on.
We know your IT assets are crucial to running your business, which is why it's so important that you track and monitor them. In addition, IT asset management helps you achieve GDPR compliance, create an audit trail of who's been using what, and assists you with any onboarding processes by helping you assign assets to your staff.
To find out more about how you can use cloud-based hardware tracking software, you can read about it in our blog here.
How do I use Hardware Tracking Software?
There are two elements of how you'll use hardware tracking software. The first is the physical tracking of assets.
What this means is tracking how your hardware assets change and move. If, for example, hardware assets are taken to remote locations, you'll be able to use a quick scan of a QR Code asset tag to update a GPS location.
If your hardware assets are shared, you'll be able to use asset tracking functionality to see who has what, book out assets, and create an audit trail of how many people have used an asset.
If a hardware asset gets damaged, you'll be able to use an issues management feature to streamline routine and reactive maintenance, and to indicate when hardware becomes uneconomical.
The second element of hardware tracking is using this information to create an audit trail. A reporting feature will show you all the information you need regarding how assets move, change, get damaged, or get used. Then, this will help you make informed decisions about asset replacements and refurbishments.
How will Hardware Tracking Software Help my Business?
The benefits of extra accountability are clear. You'll lose less hardware, and hardware will be used more responsibly by your wider team. Once your team knows assets are being tracked and monitored, you'll notice a real shift in attitude. Having your hardware assets on your fixed asset register allows greater clarity, minimises the chance of ghost and zombie assets, and removes the chance of purchasing unnecessary duplicates.
Being able to track how your hardware works also allows you greater flexibility of use when it comes to tracking your software. Knowing which software is linked to which hardware allows more transparency when it comes to employee usage and GDPR compliance.
All of this ultimately helps you with any decision-making process. Knowing what hardware you have, and being able to add warranties and maintenance information, means that you'll quickly see any gaps.
If there are gaps, you can make informed decisions about hardware that you need, therefore staying within budget and still optimising your business' efficiency.
What Else can I use itemit For?
So, what does hardware tracking software do? It increases your accountability and transparency. This will, in turn, help you see more about your hardware assets, and allow you to make better and more informed business decisions.
itemit is more than just a hardware tracking software. With itemit, you can track your fixed assets, hardware assets, software assets, and more. With our customisable and easy-to-use asset tracking system, you'll find yourself scaling and saving money in no time at all.
To find out more about what itemit can do for you, you can contact us at any time, or fill in the form below.
Start Tracking Hardware Today

Start your free 14-day trial now
Instant access. No credit card details required.