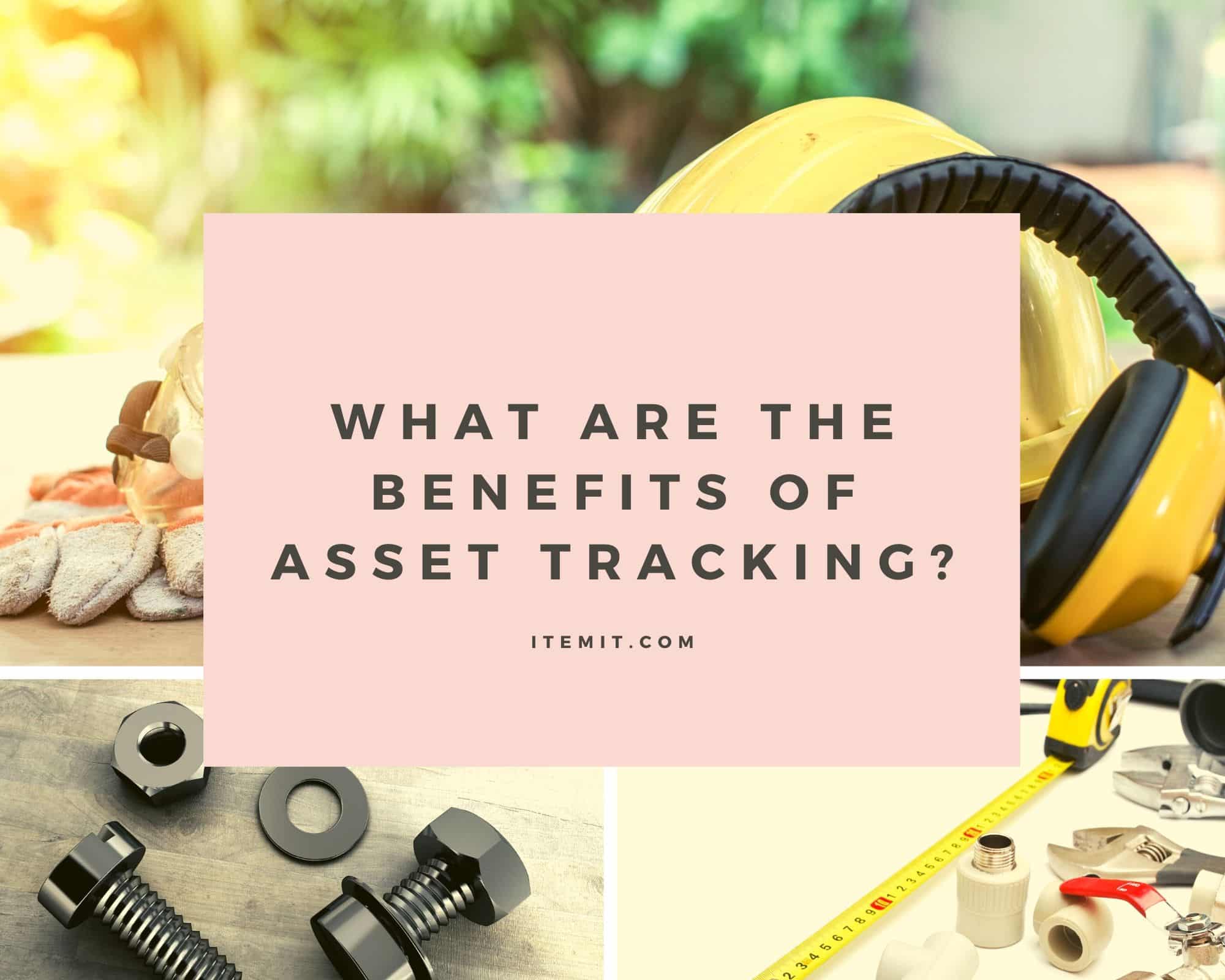 Asset tracking has many benefits for both your company and your peace of mind. 
You may have only just heard of the term, or you may have been researching it for a while, but either way, we have the information you need about how asset tracking can benefit you and your business.
Asset Tracking Benefits
There are many benefits of asset tracking. It will provide a speedy return on investment when it comes to money, and when it comes to effectiveness.
Maybe you haven't committed yet because the tagging process may take a while, or because creating an asset register might take up some time. The return on investment here is that once it's set up, everything will be speedier, from your fixed asset related finances to finding and using your tools and equipment.
Accountability and Responsibility
The first benefit of asset tracking is two-fold. Asset tracking will automatically create an audit trail that will benefit both improve accountability and responsibility within your team.
Creating a unique profile for assets and tagging them up makes them distinguishable to both you and your workforce. This way, instead of assets becoming part of a group, they stand out a lot more.
You'll see this in the creation of your audit trail as tracking commences. Reports will display how each individual asset behaves, showing you if it's economical and how many people use it day-to-day. 
Having individual assets also changes how your workforce sees your tools. Responsible use of assets and tools will increase because the equipment is no longer just a commodity.
Cost
Of course, asset tracking and accountability will improve your choices regarding costs.
Not only will you be able to see your asset register, thus avoiding duplicates and ghost and zombie assets, you'll also be able to see financial information linked to your assets.
This way, when a warranty is about to expire, you can get a handy notification telling you that you need to act. If an asset becomes uneconomical because it's being repaired every 3 weeks, you'll know that you'll save money by replacing it.
Speed
Also, asset tracking benefits the speed you can work at. Knowing where all of your assets are, who has them, and how they're being used increases how quickly you can work.
For example, if you're implementing IT asset management, knowing where that tester phone is or communal iPad, and knowing if it's in use or not quickly helps you with prioritising your work.
You can also prevent assets from being left onsite as all staff members are able to see which assets are where and ensure none get left behind.
Transparency
Asset tracking also improves the transparency surrounding asset use. Any gaps become quickly visible.
Being able to see the history of your tools and equipment allows you to find gaps in your processes. If several people are using the same tool in one day, you know that it's worth it to purchase another one.
Transparency also assists with compliance and insurance. Being able to display a full audit trail indicates you've been using your assets responsibly, making a payout faster and much more likely.
When it comes to IT asset management, IT asset tracking can also show that you're GDPR compliant. If you're tracking construction or fire safety assets, transparency is key to ensuring compliance boxes are ticked.
Customer Service
There are many more benefits to asset tracking, but we'll focus on one more for now. This benefit is a microcosm of how asset tracking will make your company a better company.
More speed, more accountability, more budget, more automated processes, and more transparency improves your customer service and, at the end of the day, the customer is king.
Being able to show your compliance, create peace of mind, and have a higher level of efficiency means that your clients or customers will be impressed with your business, and leave you glowing reviews!
To find out more about how itemit's asset tracking software can help you, you can contact us or fill in the form below.
Get the Benefits of Asset Tracking Now!

Start your free 14-day trial now
Instant access. No credit card details required.