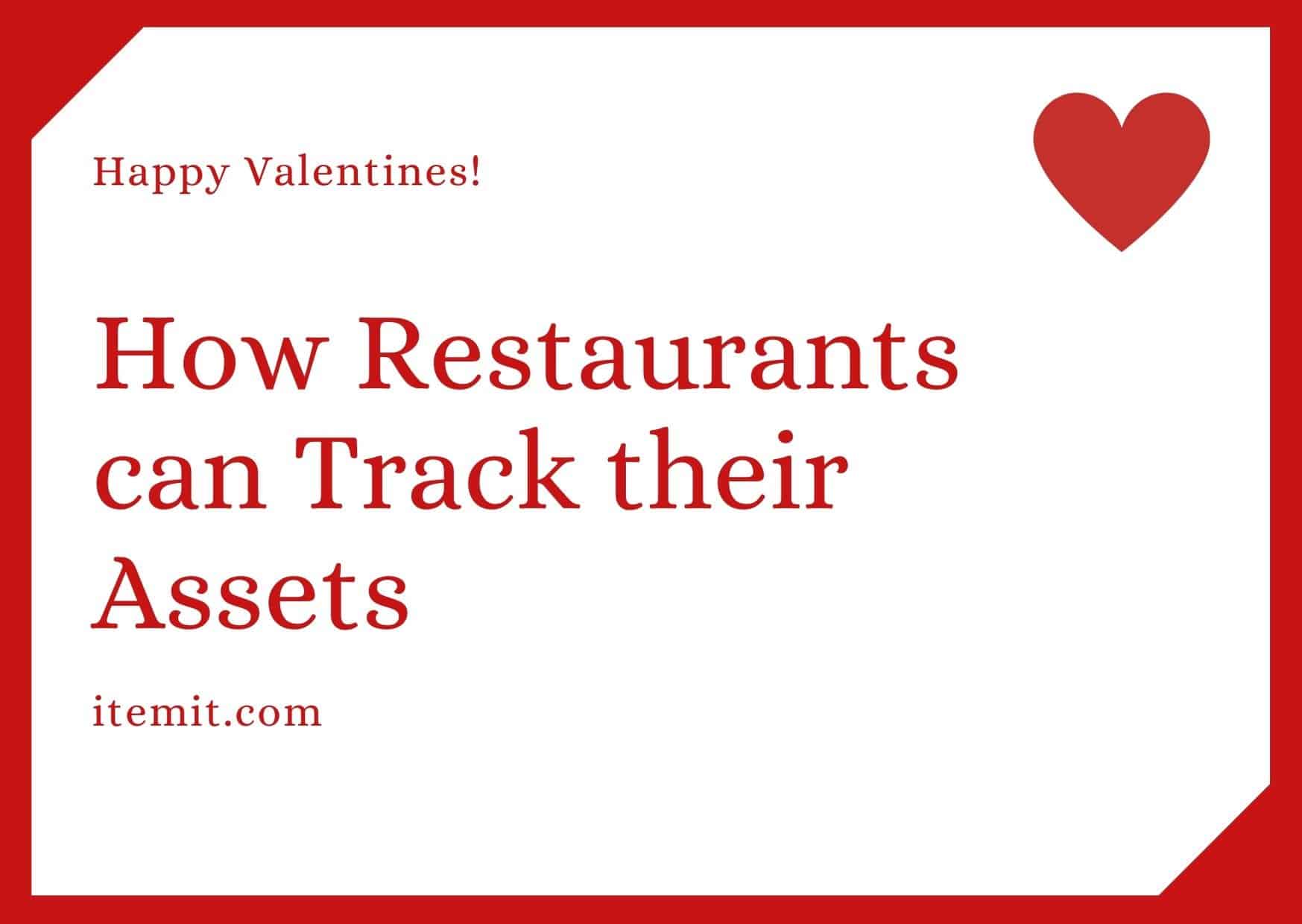 It's Valentine's Day. Either that fills you with joy or with dread. Whether or not you're single, those two words might conjure up a wide range of responses. Maybe they've reminded you that it's time to buy flowers or that you've probably missed the boat on booking that restaurant.
Not to worry, you can always do what I'm doing and order a takeaway, watch Netflix, and assess the larger questions of life such as whether the salt in your tears is making the fried chicken taste nicer.
Whatever your relationship status, Valentine's Day is a day for food. So, whether it's a takeaway for one or a candlelit dinner, restaurants will be fully booked up, on overdrive, and pumping out meals.
With the valentines rush, it's imperative that restaurants track their assets to ensure the best quality meals are being served to their customers. After all, today is not the day to create arguments between loved up couples!
Asset Tracking for your Customers
As a restaurant owner, you want to know that your customers are happy. According to a card company somewhere, it's a very, very important day. It's great for business, so you'll want to ensure that every day of the year, your restaurant is running smoothly, so you get that special uplift on Valentine's Day, New Year's Day, St. Patrick's Day and so on.
Speed, therefore, is imperative. Not only because it makes the experience more fun and relaxed, but also because a date complaining about how long the meal is taking might put a dampener on any playful flirting.
Asset tracking software can help you speed up your processes. Instead of having to keep an eye on an extractor fan as it gets messier and messier, you can monitor the last time it was cleaned and keep it up to health and safety standards. You can also track the last time a keg was replaced so that you can keep the drinks flowing and the good times rolling.
Wine is also great to track and monitor. If there's something that's top of the shelf, you'll want to impress the patron who ordered it. More importantly, you'll want to help them impress their date, even if they're constantly checking their bank account app under the table, bargaining that a nice red means Lunchables for dinner for the next few weeks.
Being able to scan a tag next to the wine and read its details means there's little to remember. You'll be able to read all about the vintage, the area it was bottled, and where it was purchased. In fact, you can add any details to an asset's profile with great asset tracking software.
How Asset Management Software will Help your Business
Asset tracking and management software doesn't just help with the day to day running of your restaurant, it also helps with an overall boost to your business.
So, when the Lady who gets a bit overexcited wrecks your supply of tequila, you'll be able to run audits on current tequila stock levels to see instantly if you're going to have to disappoint those tequila-loving customers.
Adding information and reminders against fixed assets such as your payment points, cookers, HVAC, extractor fans and so on also means that your audits will be easier. 
Ensuring compliance, allowing greater insurance security, and running financial audits helps you run your business. The more asset tracking helps you automate, the more time you have to improve the customer service that helps the return of lovebirds to their roost, and singletons to UberEats.
Falling in Love… With itemit
If itemit had a dating profile, it'd say that we're great listeners, we're passionate, and our interests include anything from the music industry, to great food, to architecture and construction. 
We're always working on ourselves and improving, and that's because we listen to what you need, and are always willing to help make your life easier.
So, if you swipe right on us, you'll end up falling in love with itemit's asset tracking software. We'll give you our number, it's 01223 421611, or you can drop us an email at team@itemit.com.
Use Our Valentine's Day Asset Tracking Software

Start your free 14-day trial now
Instant access. No credit card details required.