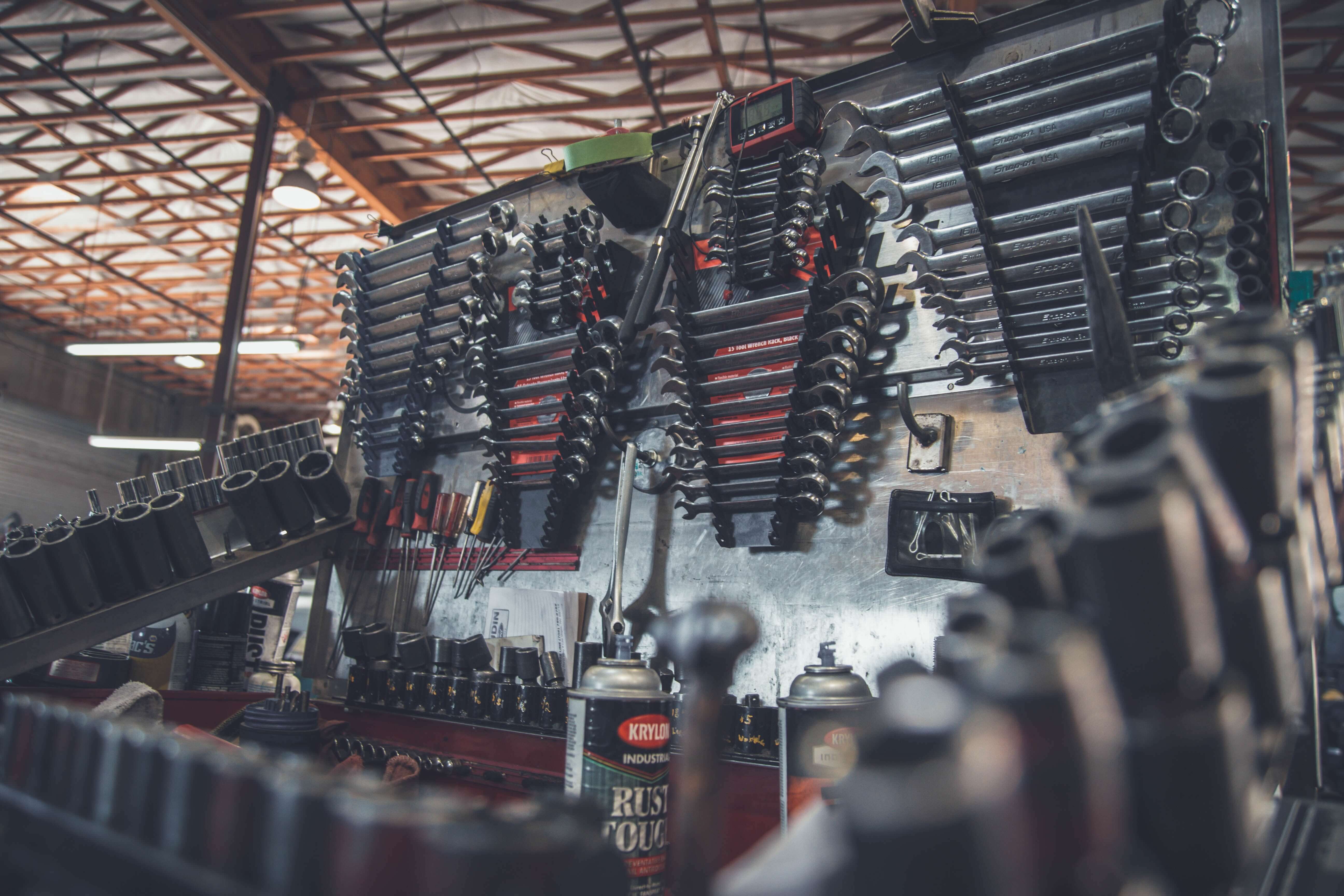 What is a fixed asset register? A fixed asset register is a list of assets owned by a business that are used to generate income for that business. An up to date register, therefore can help when it comes to losing less assets.
What this means is that a fixed asset register helps companies lose less money to lost, misplaced, or damaged assets. Millions of pounds are lost every year in every industry because of lost or stolen assets. If avoidable asset downtime is also added to this, then millions more are added to this.
The insurance company Allianz Cornhill estimates that theft of tools alone costs the construction industry over £800m a year. A fixed asset register improves asset tracking and management. This, in turn, helps asset monitoring and security.
To use an asset register as effectively as possible. Therefore, it's helpful to supplement it with a great asset management system. The use of QR code asset tags can also speed up the process and act as a deterrent against thieves.
Businesses and Fixed Asset Registers
With both an effective asset management system and a fixed asset register, you can add relevant and helpful information. Knowing the value of an asset, how damaged it is, and how usable it is reduces costly downtime and helps with balance sheets, meaning your company keeps more money.
Fixed asset registers can also be used in this way for effective asset lifecycle management and tracking. The moment an asset is uneconomical, it can be removed from the roster of assets in use. The moment an asset is damaged, the right people can be contacted, and downtime can be reduced. The moment an asset is lost, it can be replaced.
Knowing exactly what you have, who has access to it, and what you can use will also always be helpful.
Small, Medium, and Large Businesses
Fixed asset registers provide transparency and accountability to all sizes of business.
Different businesses will encounter different problems when it comes to loss, accountability, or theft. For example, if a small company loses an asset, it might be more of a financial problem. If a large company, however, loses an asset, it might be more of a PR problem. Large companies may also be using bespoke, more expensive assets where their lifecycle must be tracked and managed.
A fixed asset register can reduce losses and ensure damages don't go unnoticed and become more significant as a result. In essence, it can provide any business with more clarity and transparency regarding the things that are helping their business run.
Fixed asset registers also assist with reporting and balance sheets. With the clarity one provides, adding and managing any financial information is much simpler than using a spreadsheet.
Office Use of Fixed Asset Registers
A fixed asset register is more critical in an office environment than one might expect. The thought of business-critical assets might instantly bring tools, equipment, or machinery to mind, but IT assets do also run a business.
IT asset management is crucial for compliance and security reasons for a start. Without precise knowledge of who has access to what and what data is being collected, your company cannot achieve GDPR compliant status.
IT asset management is also essential because IT assets cost money to run and maintain. IT assets need to be upgraded, updated and continuously maintained so that employees can do their jobs properly.
Sometimes, having the latest IT assets is crucial for a company, also. If you're a games developer, for example, your hardware and IT assets need to be continuously updated to run the latest engines and compete in the market.
Using a fixed asset register to improve IT asset management can also reduce losses. Losing assets is never easy, especially if there's no accountability. With IT assets, it can be a much worse situation. It's an annoyance if a spanner is taken off-site and lost, but there are fewer consequences. If an IT asset is lost, however, a lot more could be at stake. IT assets containing sensitive data need to be secured and reported as soon as possible.
With a fixed asset register and closer IT asset monitoring losses are reduced. Also, any assets that are lost will be reported faster, meaning that a breach is less likely.
Construction Companies
Similar principles apply to construction companies. Fixed asset registers can still improve asset clarity and transparency. Adding financial and maintenance information can also help within this industry.
Construction companies need to track and manage their tools with a fixed asset register for another reason. Tools tracking is a must to reduce losses, accidents, and theft.
Without effective tool tracking, assets moving between sites or being used by multiple workers are much more likely to be misplaced or stolen. Knowing exactly where your tools are and who's using them not only increases accountability but also decreases the risk of loss.
Transparency about who has what and where it is can also reduce downtime and increase productivity. The less time somebody has to look for a tool to use it, the more time spent building.
Creative, Charities, and NGO tracking
In fact, any business will benefit from a fixed asset register. Not only does IT asset management help you run the financial side of your business in terms of data, physical asset management also reduces losses and downtime.
So, asset tracking, management, and the use of fixed asset registers for Museums, Churches, NGOs & Charities, Musicians, Artists, and Bakeries can help. Whether it's managing IT assets to reduce costly administrative downtime and ensure GDPR compliance, or tracking physical assets to maintain and assist profits.
Build a Fixed Asset Register Today
To conclude, a fixed asset register will help you manage your assets, help minimise the theft of your assets, increase accountability, reduce downtime, and, in all, save you time and money.
Investing in itemit ensures a high ROI because of the money you'll save and the profits you'll grow. Building a fixed asset register is automatic with our asset management system software, simply add your assets and their information, and a fixed asset register will be constructed simultaneously.
Using QR code asset tags can also speed up the process. All you'll need to do is scan a label and not only will all of the asset's information be retrieved, but the user, last seen location, and date and time will be automatically recorded in real-time and even offline thanks to the cloud-based system.
Start your free 14-day trial now
Instant access. No credit card details required.