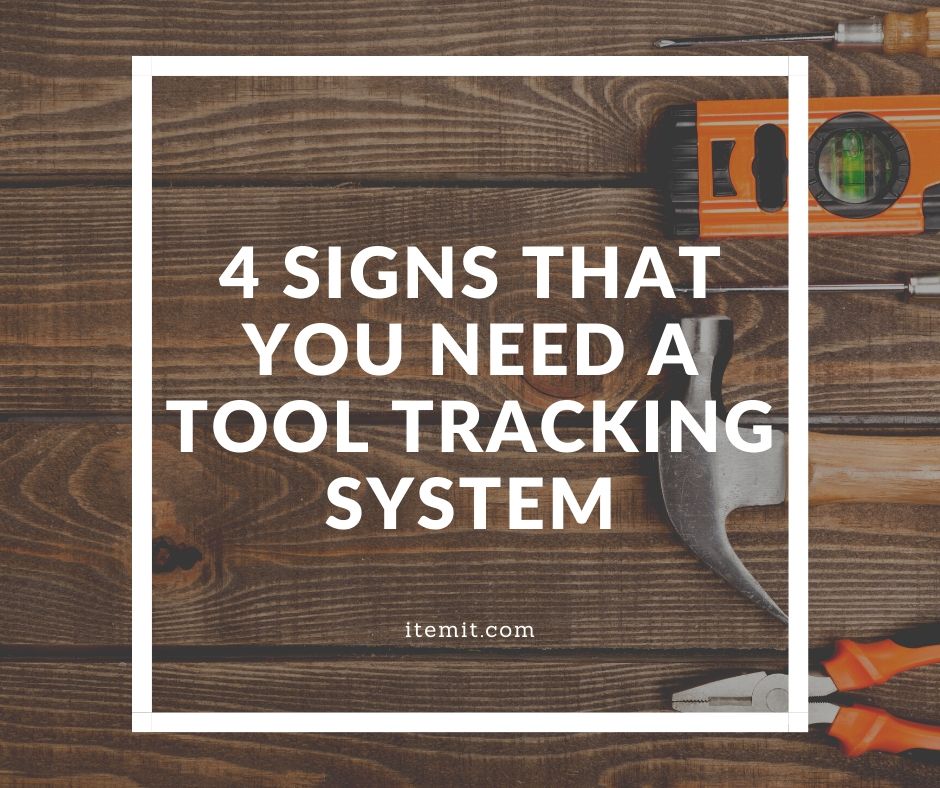 Tools are crucial in the successful running of many businesses and industries. Whether it's for construction, restoration and remediation work, service providers or surveying, your tools are essential.
Have you got a tool tracking system in place? If you don't, you may want to consider the benefits of extra layers of transparency and accountability across your team.
Being able to track and manage your tools means that your business can run a lot more smoothly and save money. So, how do you know if you need a tool tracking system? If you're currently battling with any of these four problems, take this as your sign that you need a tool tracking system.
Your Tools Always go Missing
Tools can go missing for any number of reasons. Whether it's theft, a lack of responsibility in the team, other companies thinking tools belong to them, or in terms of general losses.
I'm sure you may write losses into profit projections, but with an effective tool tracking system, you'll be able to minimise these losses.
For a start, with the use of unique asset tags, you instantly create a theft-deterrent and display ownership details to passers-by. Having a tagged tool means it's much less likely to be picked up by someone it doesn't belong to as they will be unsure how this itemit is being monitored and tracked. We provide theft deterrent tags for exactly this purpose.
As well as this, though, having a tool tracking system in place means that your workforce will see assets as valuable, useful pieces of equipment and not something that's instantly replaceable. 
A tool tracking system will also allow you to say which tools are on which construction site, and specifically where they are thanks to geotagging. This way, you know exactly where your tools are and who had them last.
Your Tools Get Damaged a Lot
If your tools are thrown around and damaged and require maintenance or inspections, having a tool tracking system can automate this process.
Being able to schedule maintenance, whether routine or reactive, speeds up any processes related to damaged tools.
You'll also create an audit trail. Being able to look at a tool's history and see how often it has been maintained makes asset lifecycle management much faster. The second a tool becomes uneconomical to repair, you'll be able to make a speedier decision to replace it.
Being able to track fixed assets and tools this way means that there's a lot less time you need to dedicate to maintenance and inspection, leaving much more time for customer service and running your business.
You Don't Know What you Own
This is a big one. Not knowing what you own can leave you facing a large number of problems.
How many times have you purchased a replacement asset because it's needed urgently and yet you know you bought that exact asset a few months back, but it's nowhere to be seen? You can make that horrible feeling a thing of the past.
Using a tool tracking system means you'll avoid any chance of ghost and zombie assets and know exactly what you have and who can use it. You'll even be able to book out tools or assign them to your workforce, meaning you know specifically what's available for use.
This totally avoids the issue of only finding out there isn't a circular saw when it's needed the most, delaying progress and disappointing your customers.
You're Using Spreadsheets for Auditing
If you're using spreadsheets for auditing, a fixed asset register, and to manage and see how many tools you have, a lot of problems can occur.
With a tool tracking system, you'll still get all the helpful elements of a spreadsheet. You'll just get more on top of that. 
So, you'll be able to see a list of your tools, but you'll also be able to add information against each tool. Each tool gets a unique profile, and there's no limit to the amount of information you can add to it.
An asset profile allows you to automatically update location in real-time, as well as add financial, maintenance, insurance, health and safety, user, and training information. 
You can then use this information in your tool tracking system software to create customised reports, which you can export for auditing purposes.
To find out more about how itemit's tool tracking system can help you track and manage your assets, you can contact us or fill in the form below.
Use a Tool Tracking System Now!

Start your free 14-day trial now
Instant access. No credit card details required.