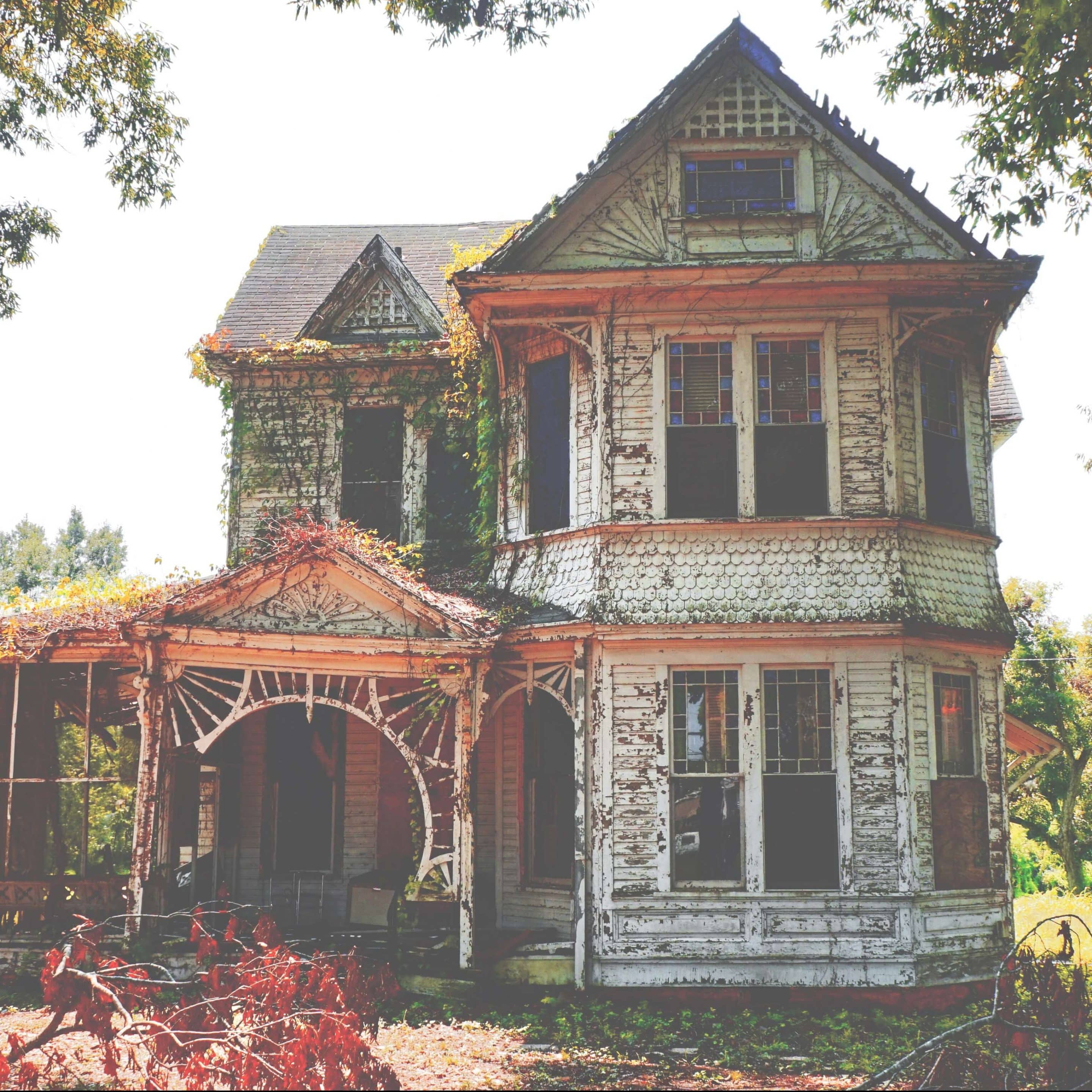 A Nightmare on EAM Street
Enterprise Asset Management (EAM) doesn't have to be scary. It can be implemented quickly, and you'll start to see an ROI in no time at all once you've moved to a better system to track your plant, machinery, tools and equipment.
However, it is Halloween. We've previously shared with you the terrifying truths of when fixed assets go bad and the resulting fears of ghost assets and zombie assets. Now, we've got for you the scariest story of all.
Why is it so scary? Because it's about you.
A Nightmare on EAM Street
By all accounts, Mr Carpenter was a successful businessman. He went to work and got the job done. In charge of a small business, his colleagues looked up to him. At the weekend he went to the pub with his friends.
He couldn't shake a feeling, though. A fear crept its way up the back of his neck. He felt as if his business wasn't making as much money as it should. Every quarter he'd write reports and look at his fixed asset register. Sifting through a spreadsheet, he'd project losses of equipment into his profit margins.
Expenses for lost and unaccounted for assets seemed to pile up.
Ghost-White Spreadsheets
At night, Mr Carpenter would wake up in a cold sweat. Nightmares of tax losses and unaccountability plaguing him.
Something was calling to him, some sort of escape. He opened slack and scrolled down to his asset management channel. He put his best colleague on the job, searching for an EAM solution.
Lightly, he fell back to sleep and dreamt of a more effective and efficient work-force – a future, free from spreadsheets.
The search for EAM
The final quarter approached. Creeping up on Mr Carpenter as time always does, inexorably. Every day, EAM solutions were tested out. Every day, they were ditched.
"We only need spreadsheets." His colleagues would say. "They've worked for years."
Mr Carpenter sighed as he opened up the spreadsheets. Deadened by years of misuse, the spreadsheets mocked him, showing no new information. No updates.
Mr Carpenter was human, and humans make mistakes.
But spreadsheets were fine, right? A fixed asset register is a fixed asset register?
Mr Carpenter halted the search for an EAM app.
The Loss on Salem's Building Lot
It was the end of the quarter. No EAM solution had been found.
Everything had piled up. The misinformation spreadsheets provided had left Mr Carpenter unarmed against investigations and quality checks.
Four suited, hard-hatted heavies arrived on his building lot holding clipboards. The sweat built on Mr Carpenter's brow as they approached.
"We're from the government. We're here to check your health and safety procedures."
Mr Carpenter had done everything right. All of his employees were dressed suitably; all of his gear was being tracked.
"When was this last serviced?" A heavy asked.
Mr Carpenter froze in fear. He searched the asset. He looked at the spreadsheet, blank. No EAM solution meant no information.
"I'd have to get back to you on that." Whimpered Mr Carpenter.
"Has anyone seen the drill?" An employee yelled across the yard.
"Where was the drill last seen? Who had it last?" Another heavy asked.
Mr Carpenter looked at his limited fixed asset register.
"I'd have to get back to you on that too." Whimpered Mr Carpenter.
The heavies descended on a fire extinguisher and analysed it.
"Is this compliant? Where's the information? Where are the finances, the receipt, the warranty?"
Mr Carpenter scanned his spreadsheet. He swallowed, hard.
"I'm afraid I'd also have to get back to you on that." Whispered a terrified Mr Carpenter.
Enterprise Asset Management Could've Saved You
That night, Mr Carpenter heard a voice in the wind.
"EAM could've saved you." He heard, fearful of those heavies. He refreshed his emails to no avail. Silence beckoned him to bed.
No sleep manifested.
Like a curse, Mr Carpenter sat up in bed and looked at enterprise asset management solutions. He browsed the internet and found what they could do. Warranty information, asset tracking to increase accountability, health and safety details, planned and preventative maintenance records – everything he had needed.
But it was too late. The email came in.
His company was under review. No accountability, too many losses, no transparency with his assets or asset use or asset lifecycle.
It would've taken days to implement an EAM solution. Instead, the company put their faith in spreadsheets and spreadsheets betrayed them. Mr. Carpenterwas left at the mercy of higher tax returns, no accountability, and multiple asset losses.
He read the rest of the email and fell into deep despair.
Start your free 14-day trial now
Instant access. No credit card details required.