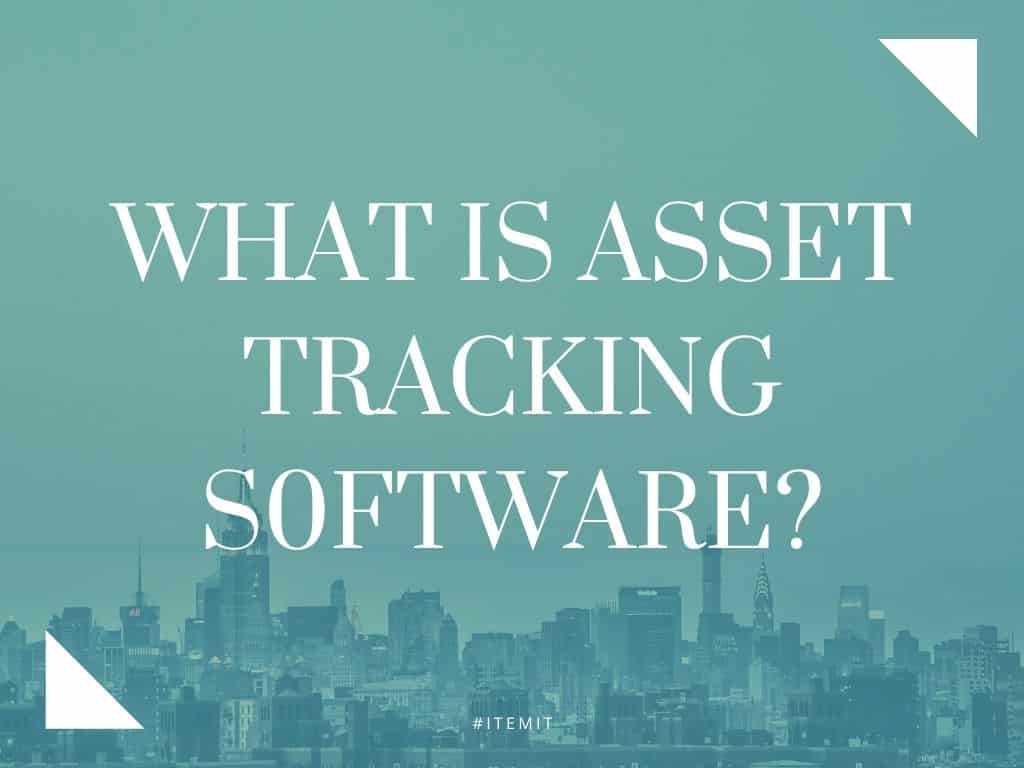 Asset tracking software is a system that helps you maintain a higher level of visibility over your tools and equipment. 
Simply put, asset tracking software is software that can help you track and monitor your business' assets, from who has them, what they're being used for, where they are, and when necessary maintenance and repairs are required.
Using asset tracking software will benefit your business as it will:
Ensure you know what assets you have

Give you visibility of where assets are and who has them

Minimise asset downtime

Help with insurance and

financial accounting

Increase accountability within your team

Assist with scalability

Generate an audit trail
Asset tracking software has many uses across a wide range of industries. 
Uses for Asset Tracking Software
The best asset tracking software will be configurable to allow you to meet all your requirements.
The most fundamental uses for asset tracking software are:
 To create an

asset register

for your business

 Track assets that are

moving from site to site

, or used by multiple people across the business.
Having a simple asset tracking software means that you can track exactly where your assets have been and who's been using them.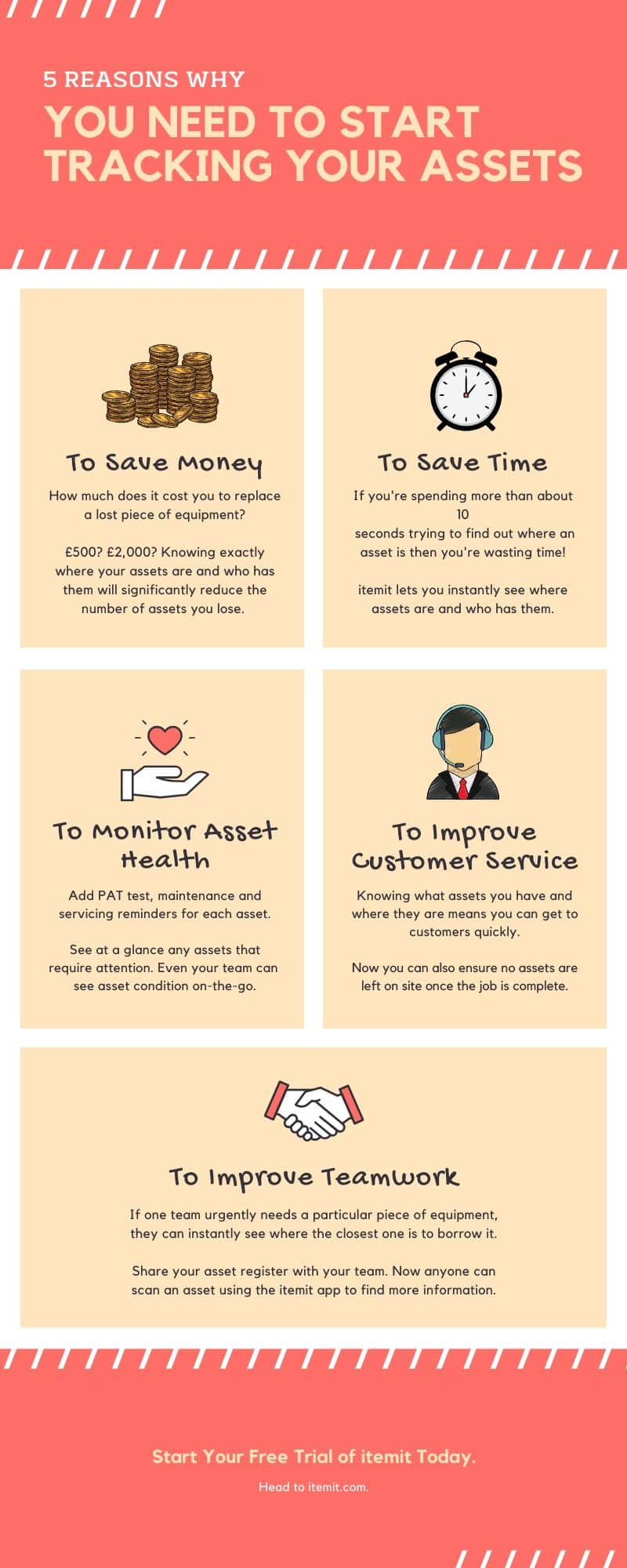 More impressive asset tracking software can help you with equipment booking, accounting for fixed assets, tracking asset serial numbers, as well as QR scanning and more advanced RFID asset tracking.
A High Return on Investment
Asset tracking software will provide you with a high return on investment.
A higher level of accountability with the ability to run reports and have readily available audit trails means that it's much easier to save time and money.
Having well-implemented asset tracking software means that it's much easier to keep hold of assets without losing them, it's easier to find lost assets, and it's much less likely that you'll buy duplicate assets.
Of course, a higher level of accountability is additionally important if you want to track and manage assets with a high cost, such as bespoke equipment or technology. Having these high-value collections insured is paramount should the worst happen, but also having a blockade against asset loss is incredibly helpful.
Even if you're tracking multiple smaller cost assets, knowing where they are and who's using them helps you save time and improves both your efficiency and your customer relations.
Why you Should use Asset Tracking Software
It's crucial, therefore, to use asset tracking software in order to scale and develop your company. Without an effective asset register, or with a limited fixed asset register in the form of a spreadsheet, losses in time and efficiency are guaranteed. 
Having the right software that allows you to do more and get more out of your asset's lifecycle will allow you to save time, money, and keep your team working at its highest level of efficiency.
So, whether you're tracking IT assets, high-value assets, or even just construction equipment, give itemit a go to see just what asset tracking can do for you.

Fill in the form below or contact us to find out more.
Start Using Asset Tracking Software Now!
Start your free 14-day trial now
Instant access. No credit card details required.