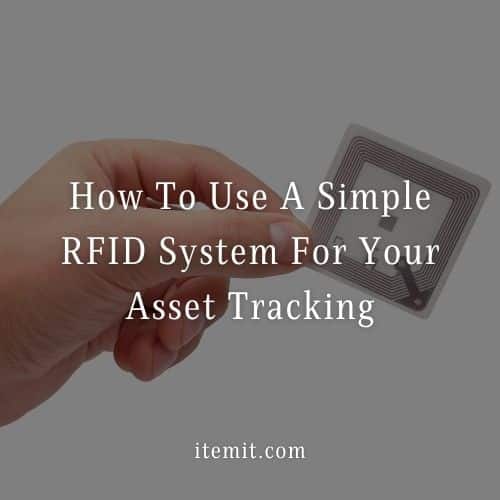 RFID unlocks the potential to automate and improve your asset tracking operations. With RFID, you'll be able to speed up audits, track asset locations better, and improve high-value asset management procedures.
In the past, RFID asset management and the use of RFID was unwieldy, complex, and required lengthy setup times and expensive consultancy. itemit's simple RFID system removes the need for complexity, allowing you to start tracking your assets with RFID in an instant.
So, whether you're a small business or a large enterprise, RFID asset tracking is now accessible, affordable, and easy to set up.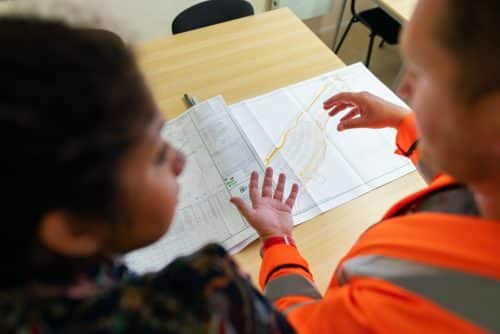 How Does RFID Asset Tracking Work?
RFID asset tracking works with the use of RFID asset tags. Then, you'll use hardware to set how these tags are used and scanned. 
These tags relate to unique asset profiles. So, the physical hardware can read the tag and discern which asset is going through a change. In other words, if an asset moves location, your RFID system will be able to understand which asset is moving and where it is.
There are two main types of RFID tracking available.
Handheld RFID Asset Management
Handheld RFID asset management uses handheld readers which link to your asset tracking app via BlueTooth.
Handheld RFID asset management is incredibly useful in high-value asset tracking and in speeding up operations in a way that QR codes or barcodes don't allow for.
For example, if you're logging multiple assets into a new location or collection, you'll be able to use your RFID scanner to log this. Simply hold down the trigger and detect the assets and the change will be logged for all of them simultaneously.
RFID on the whole also allows for better high-value asset tracking as you can hide RFID asset tags in a way that you can't with QR codes or barcodes, as they require a line-of-sight to scan.
Fixed RFID Asset Tracking
Fixed RFID asset tracking provides you with even more automation. Where handheld RFID asset management works in a similar way to QR code asset management, where you still need to manually scan a tag to interact with an asset, fixed RFID removes the need for this.
Setting up fixed RFID asset tracking is a process of placing readers in tactical locations across your sites. Then, whenever your tagged assets move from one location to another, your simple RFID system will log the change automatically, without the need for any manual input.
This is very helpful for high-speed environments, where any automation will assist with operations. Hospitals, for example, will benefit from this level of automation.
Setting Up Your Simple RFID System
itemit is built around ease-of-use, affordability, and simplicity. This means that the team's attitude is to make any operations within the system as quick as possible to pick up and use.
For this reason, with itemit, your RFID system is quick and simple to set up, with very effective results. Handheld RFID tracking is a simple process of connecting your readers with your app via BlueTooth, and fixed RFID tracking is a simple process of attaching your fixed readers to your sites and linking them to the itemit system.
The team are here to help every step of the way, whether you're using RFID asset tracking or if you're using QR codes and barcodes. This way, you get effective advice and you get up and running in an instant.
To find out more about itemit's RFID asset tracking system, you'll be able to book a demo using the button below.
Start Tracking your Assets!
Start your free 14-day trial now
Instant access. No credit card details required.