itemit in Space: How Teachers in Space Are Using itemit To Educate The Planet
itemit in Space: How Teachers in Space Are Using itemit To Educate The Planet
"We're excited to face these challenges with itemit and can't wait to see these postcards' journeys!"
"We're excited to face these challenges with itemit and can't wait to see these postcards' journeys!"
Teachers in Space are pushing against the limits of the final frontier. A non-profit educational organisation, they aim to send millions of postcards into space to reshape the idea of what's "possible".
itemit is helping Teachers in Space by providing the tools they need to track these postcards, and is keen to face the challenges and prospect of taking their app to space alongside millions of messages.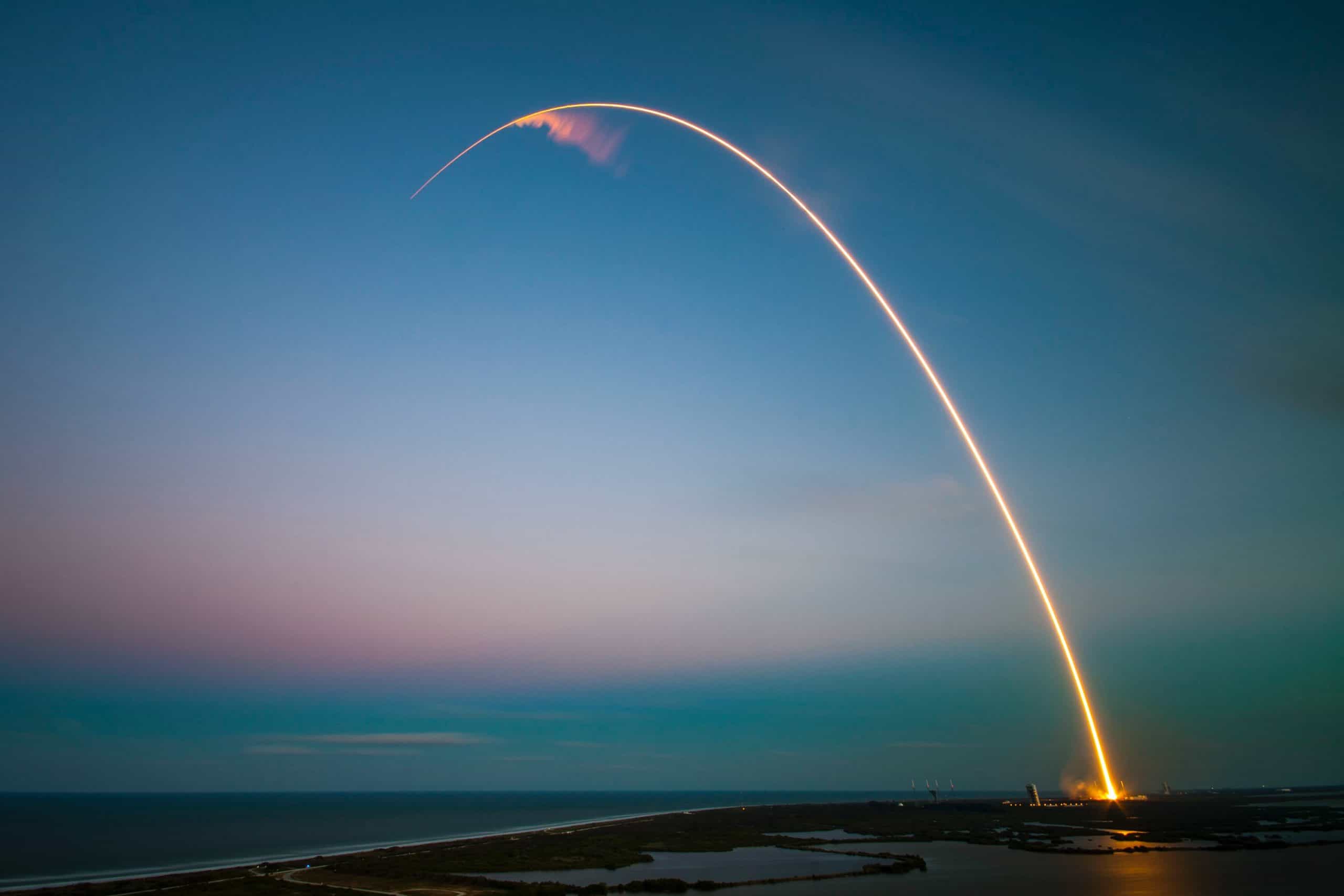 The goal is scientific and educational: bringing the space-flight process to life for students across the world. Space is a hot topic at the moment, and giving students the ability to send a message they've written into space brings future possibilities of space exploration home, inspiring the next generation of pioneers.
These messages will be written on postcards by school students across the US and their journey will be tracked and documented, from the moment of writing to when they're in orbit (and beyond!), showcasing the journey satellites and other materials go through to travel across the globe and into space.
Teachers in Space are showcasing the entire space-flight process, including pre-flight tests, experiments, checks, all the way up to launch and spaceflight, to what happens to craft on re-entry and recovery.
itemit are rising to the challenge of tracking the postcards, giving students and teachers the ability to monitor where their postcards are in the country, on Earth and, eventually, in the depths of space.

itemit's Asset Tracking Software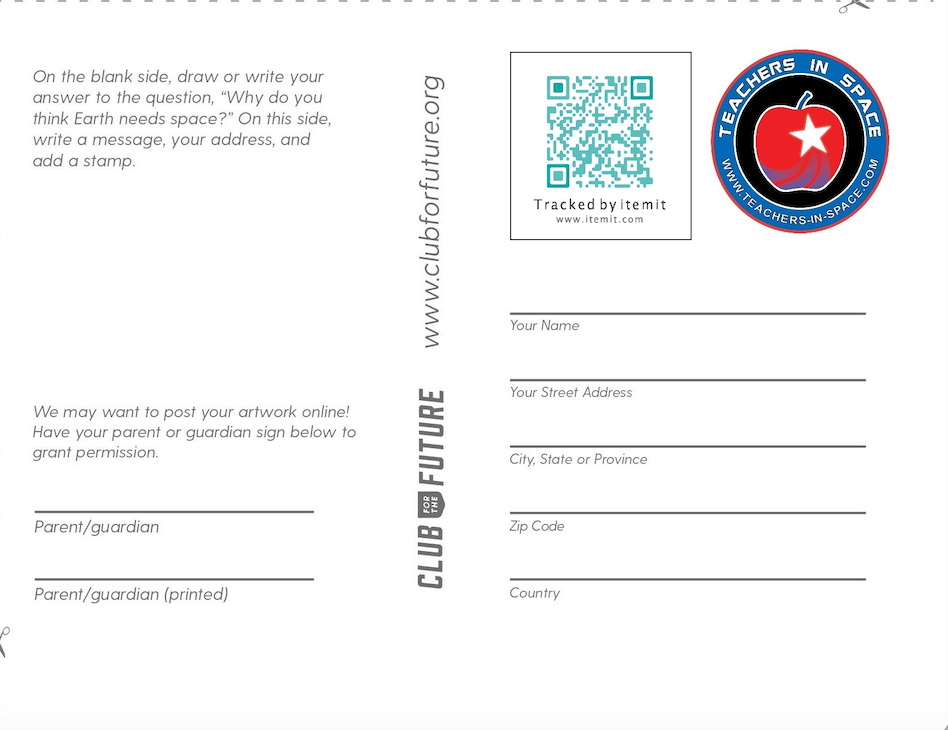 Teachers In Space Event At Innovative Test Solutions
Teachers in Space have started preparations for their postcards' perilous journey and on Thursday, October 28th 2021, students from Gloversville High School attended an event at Innovative Test Solutions.
On their trip, they were shown how the Serenity orbital CubeSat underwent pre-flight testing and many other experiments, including how test articles withstand pressure when they're sent into altitude.
The event was attended by New York Senators, scientists, students, and teachers. Students were then invited to decorate postcards with the answer to the question "Why do you think Earth needs space?"
These postcards have the itemit QR code on them, and are patiently waiting for their journey into orbit, nervous at the promise of the vastness of space. The experiments at the event showed what kind of strain the postcards will be under when their journey comes to an end.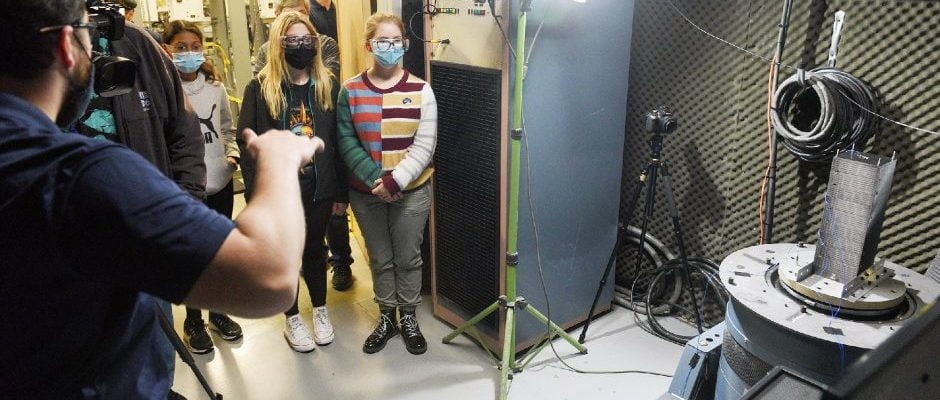 The next stage is to get the postcards into space. Teachers in Space are preparing their Serenity satellite to fly on Firefly Aerospace's next launch. On this launch, a handful of postcards will be sent up too, coming up against the elements.
This batch of postcards will burn up as they exit the atmosphere, sending the students' messages into the vastness of space.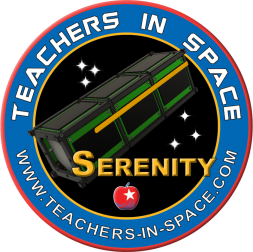 Many other postcards will be sent on a high-altitude balloon launch, ascending to up to 110,000 feet into the stratosphere. These will be monitored, scanned, and retrieved, before getting returned to the students.
Throughout the journeys of the thousands of postcards, itemit will track their progress and help Teachers in Space reach their goal. Eventually, some of itemit's QRs may become some of the first to have survived spaceflight.
itemit is very excited at the opportunity, and Noah Luogameno, Project Manager of Teachers in Space says "We're excited to face these challenges with itemit and cannot wait to watch these postcards as they journey across the world and into orbit!"
itemit's asset tracking software may be aiming for the stars, but we have down to Earth uses, too. itemit is used by companies across the globe for a wide range of asset tracking needs.
WIth itemit, you can improve your IT asset tracking, fixed asset management, tools and equipment tracking, and more.
To find out how itemit can help your business, you can contact the team at team@itemit.com.
Choose a better way to track your assets
Start your free 14-day trial now
Instant access. No credit card details required.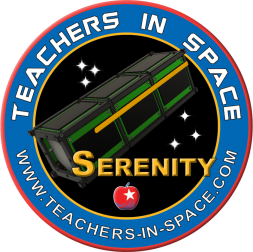 Are you struggling to manage thousands of pieces of equipment across many sites? See how Landscape Services solved this challenge and more with itemit.
read more