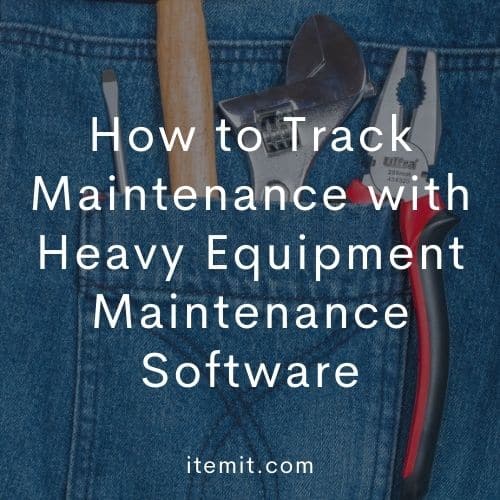 You need to maintain your heavy equipment to ensure you're saving as much time and money as possible. Should something go wrong, asset downtime can easily cause a dent in your finances. 
Heavy equipment maintenance software helps you track preemptive and reactive maintenance, minimising downtime as much as possible.
With heavy equipment maintenance software, you'll be able to:
Monitor asset usage

Set reminders for maintenance, such as calibrations

Create issues for necessary reactive maintenance

Minimise asset downtime

with a suite of other features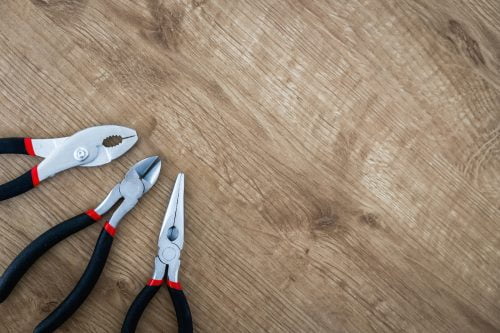 Tracking Maintenance with Heavy Equipment Maintenance Software
So, how do you use heavy equipment maintenance software to track your asset maintenance? It's quite simple.
First, you download your software. You'll then create an asset register. This is where you create a list of your assets in your heavy equipment maintenance software.
You'll then need to tag your assets so that you can link the physical assets to the digital profile. If you're thinking that standard sticker asset tags may not work, you may be right. Luckily, we have a wide range of asset tag options, for example, anodised aluminium QR tags with a 3M adhesive for equipment that goes through a lot of wear and tear.

When you've tagged up your assets, you'll be able to link the physical assets to their digital profile and start tracking your maintenance!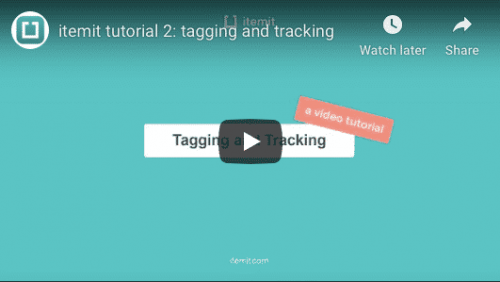 Preventative Maintenance
How do you track preventative maintenance? This will largely be done with a reminders feature. As it's customisable, you can use it for any routine maintenance, including for tracking PAT tests and for calibrations.
When reminders are going to expire, the necessary people get an email and a notification stating so, so they can add the maintenance to their operations.
Reminders are streamlined and easily viewable. You can also set them to repeat at any interval, meaning you can leave your heavy equipment maintenance software to do all the work.

Reactive Maintenance
Reactive maintenance is a similar concept. If you or a colleague sees an issue with some heavy equipment, they'll be able to report it immediately without having to use emails or double up on communications. They simply scan the asset's tag and report the issue.
Anyone can do this thanks to our public profile's feature. You don't need the system to notify your maintenance team that there's an issue that needs to be addressed, and it's all hands-free!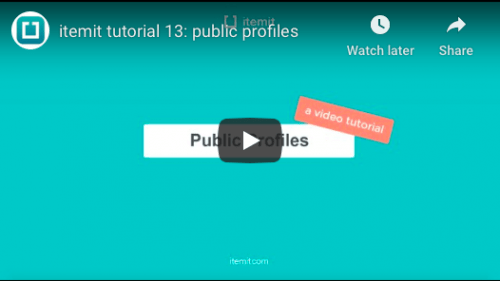 When an issue is reported, it goes directly to your heavy equipment maintenance software's back-end. This allows your maintenance team to react as soon as possible and to prioritise their workload.
Using Other Asset Tracking Software Functionality
Using the other functionality your asset tracking software gives you, you'll be able to minimise asset downtime further, and reduce the chances of damage in the first place.
For example, you'll be able to use equipment bookings functionality to book assets out in advance for your whole team to see. You can use this for maintenance, booking out an asset for when it's due for preemptive maintenance.
You can also find assets faster thanks to the geolocation and location tracking capabilities your heavy equipment maintenance software provides. Whether this is indicating an asset is in a certain room, or if it's a specific location on a map, you'll be able to retrieve and fix assets faster.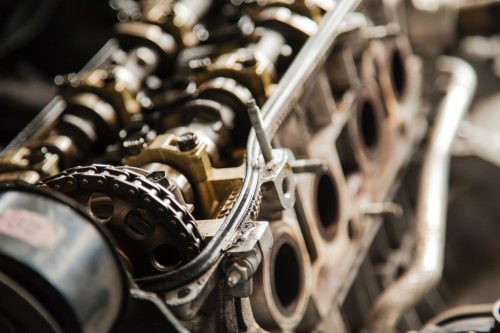 Assets also have a viewable history, and you'll be able to run reports on maintenance to see which assets have undergone a lot of recent maintenance. In turn, asset tracking software gives you more confidence that you're making the correct financial decisions.
Overall, this gives your equipment more personality, meaning it'll be used more responsibly and that maintenance is easier to track and manage. This saves you time, and this saves you money.
To find out more about how itemit's heavy equipment maintenance software can save you time and money, why not book a demo?
Start Using Heavy Equipment Maintenance Software Today
Start your free 14-day trial now
Instant access. No credit card details required.