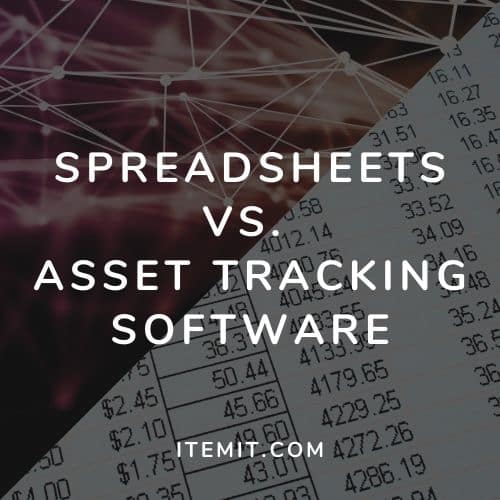 When it comes to tracking your fixed assets, you have a choice. You can either use spreadsheets, asset tracking software, or a combination of the two.
In the past, spreadsheets were the gold standard of asset management. Now, with bespoke software leading the charge towards quicker, easier, and more manageable asset tracking, there is more of a business decision to be made.
So, which is better? Asset tracking software or spreadsheets? Find out below.
Benefits of Spreadsheets
Spreadsheets are free, which is the main benefit you'll find with a spreadsheet. They're also highly customisable. This way, you'll be able to create your own fields and formulas and use them for your asset tracking.
Also, businesses have been using spreadsheets for decades, meaning that there's a lot of documentation online about how to optimise your usage of Excel or Google Sheets.
Spreadsheets can also integrate into almost anything, meaning you'll be able to use them in many of your existing business processes and operational records.
In essence, when it comes to spreadsheets, you'll be populating the name of the fixed assets along the left column and then adding in any and all information you need, from asset finances to serial numbers, to maintenance history.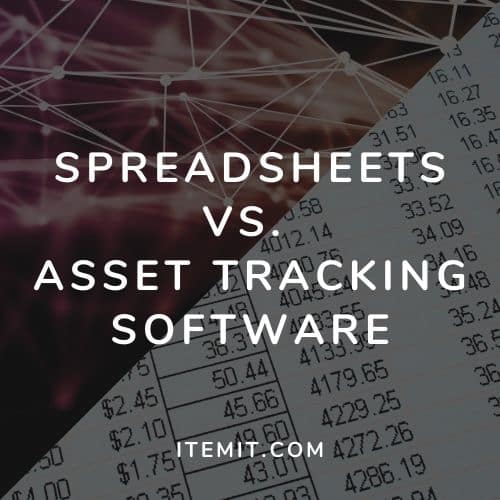 Drawbacks of Spreadsheets
This inherently creates a drawback, however, as this makes spreadsheets grow too fast and become unwieldy. It's likely impractical to track all of your fixed assets with a spreadsheet just due to the sheer amount of information you'd need to record and consider.
Then, every time an asset undergoes a change, the entire spreadsheet becomes out of date. If you think about how many changes assets go through over their lifecycle and, therefore, the number of times you'll need to update a spreadsheet. 
Therefore, due to no real-time or cloud-based updating, spreadsheets will constantly be out of date. This ultimately paves the way for financial problems, such as ghost assets and zombie assets, simply due to the lack of accountability.
Benefits of Asset Tracking Software
Asset tracking software is built to supersede the spreadsheet. It's likely that you'll be able to log, tag, track, and monitor your assets with the same information you'd wish to add to a spreadsheet.
Because of this, asset tracking software is a lot more streamlined and a lot easier to use. Asset tracking software, therefore, is scalable, so you'll be able to use, export, and share the information with the necessary colleagues.
Asset tracking software also allows for more interaction with assets thanks to the use of asset tags. If you're using QR code asset tags, every time you scan the tag, you'll be able to edit, update, and change asset information.
As every scan of an asset's tag also updates the asset's last seen location, you'll also have an automated audit trail telling you wherever your assets have been.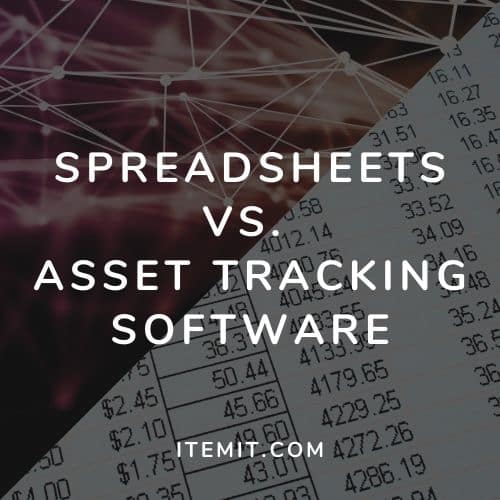 Drawbacks of Asset Tracking Software
The main drawback of asset tracking software against a spreadsheet may be the price. Spreadsheets are free, but they lack scalability. With asset tracking software, on the other hand, your Return on Investment may not be instant.
So, you have the decision between a free, non-scalable solution which will end up losing you money, or a solution which will save you much more time and money the longer you use it.
Overall, it's clear that asset tracking software is the better option, as you get real-time reporting, management, and monitoring of your assets. If you're looking for even more automation, you can ask about our fixed RFID options, here:

You can also contact us at team@itemit.com or fill in the form below to start your free trial of our asset tracking software. Or, you can book a demo with us with the button below:
Switch to Asset Tracking Software Today
Start your free 14-day trial now
Instant access. No credit card details required.