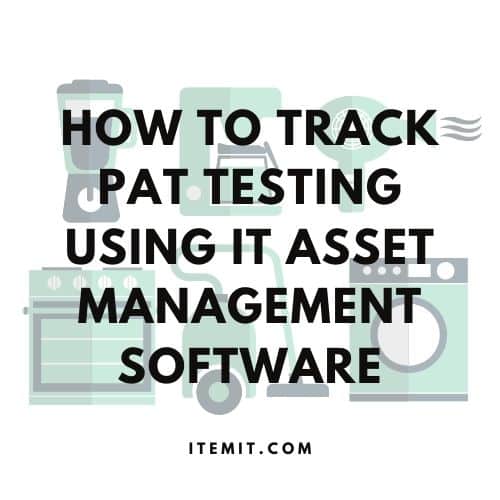 If you live and work in the UK, you'll be familiar with PAT testing. A Portable Appliance Test, or PAT test, is what is used to check your electrical appliances are safe. Luckily, using IT asset management software and having a UK asset tracking system makes this a breeze.
IT asset management software minimises the risks of missing an important date, whether it's for a PAT test or another important inspection.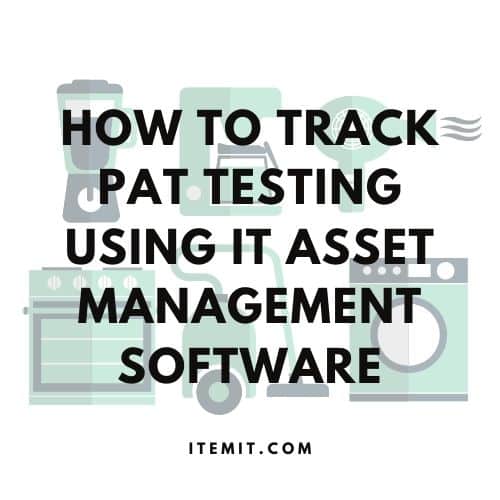 How do you create an effective asset tracking system with your IT asset management software? It's simple:
1. Use Asset Tags to Log Your IT Assets
First of all, you're going to want to tag and log all of your IT assets into your asset tracking system. This is a simple process when you're using an effective IT asset management software.
If you already have a fixed asset register, whether on a spreadsheet or another system, it'll be a simple process of using this data to audit, log, and tag your IT assets.
If you don't, then the process is just as simple. As you tag, you can log your IT assets and audit as you go.
Simply create an asset profile, populate it with data and link the asset tag to the digital profile by scanning it.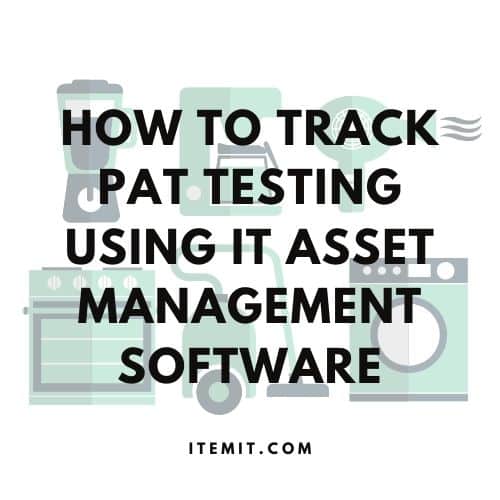 2. Use Your IT Asset Management Software For Reminders
Once you've logged and tagged all of your assets, the next step is to add reminders to your UK asset tracking system.
These reminders will notify you when maintenance is needed, so the applications are endless.
When it comes to managing PAT testing, though, you can scroll through all of the IT assets on your fixed asset register and set a reminder to recur every 48 months.
It's this simple. When this is done, your IT asset management software will remind you a PAT test is due every 48 months, without you needing to constantly monitor these dates.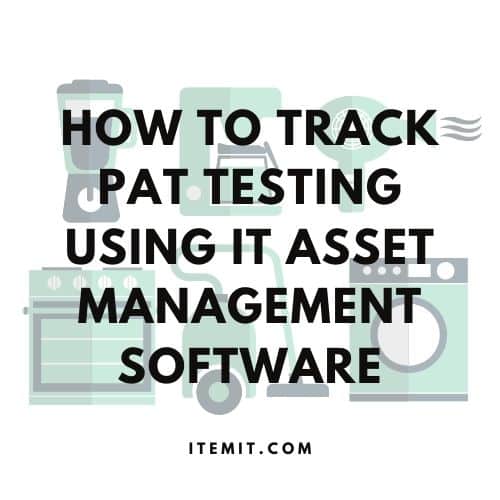 3. Add Issues or Comments on your Asset Tracking System
You'll be able to check your assets out with equipment checkout functionality in your asset tracking system. This way, all of your users will be notified that your IT assets are undergoing maintenance and unavailable for use.
You'll also be able to share your IT asset register and set permissions for users. So, if you're outsourcing your maintenance, you can create an audit trail that the asset has been interacted with and worked on.
Depending on how the PAT test goes, you can add an issue to notify your users that it has failed the PAT test, or you can add comments and attachments to log a success certificate.
The data you can add includes dates, attachments, and comments, so you can create a history of asset interactions. Either way, your IT assets move along in a workflow with ease when you use IT asset management software.
More Benefits of a UK Asset Tracking System
The benefits a UK asset tracking system give you span so much further than logging and tracking maintenance and PAT tests.
Local support – Talk to our team

Check in check out software – Track your bookings

Assignee features – See who is using which asset and when, which is also

helpful for onboarding new staff

Bespoke reports – Create and export reports for audit histories, insurance, and

GDPR compliance

purposes

Location tracking – Track the location of your assets with QR code, RFID, barcodes, or GPS asset tags

Collection tracking – Collate information by tracking your assets in collections.
To find out more about how our UK asset tracking system can help you, you can contact us at team@itemit.com or fill in the form below.
Try IT Asset Management Software Free, Now!
Start your free 14-day trial now
Instant access. No credit card details required.