What is IT Hardware Inventory Management
What is IT Hardware Inventory Management
IT hardware inventory management involves you and your team managing every aspect of your IT hardware. When you want to make purchasing decisions, deal with security issues, and solve problems, you need to do all of these things effectively. Unfortunately, searching through receipts and asking employees about their IT hardware can take a lot of time. 
Here is where IT Hardware Inventory Management can make a huge difference to your working day. It is entirely possible for you to organise your inventory so that those all-important documents are easy to find.
IT hardware consists of computers, routers, servers, hubs, switches, and any other IT equipment that you use. Hardware such as this is crucial when it comes to the running of your business. 
Chances are you have a lot more IT hardware than you realise. Most of us tend to have hardware such as this in our homes. Businesses, therefore, are likely to have a considerable amount of hardware. Keeping track of IT hardware may be harder than you may have originally thought. Every employee may have been assigned a computer, router, etc. that they are required to use every day. This is essentially why IT Hardware Inventory Management is a much-needed tool.

What an IT Hardware Inventory is
An IT hardware inventory consists of every piece of hardware that a business owns or leases. Hardware such as this can potentially be worth considerable sums of money. An inventory can detail exactly how much equipment the business has. It can also include where the hardware is located, its maintenance status, and many other details. itemit's IT hardware inventory can include a range of details such as the hardware's: 
Barcode

Subscription details including start date

Cost and current value

The manufacturer's warranty information

Maintenance schedule

Location

Owner

Insurance details 

Previous and current user

Remaining life

The start date of the

licence

, if required
 When all of these pieces of information are entered into an inventory, they can potentially improve or solve inventory management issues. Users will no longer need to search their offices for receipts, maintenance schedules, or any other required detail. itemit has the capacity to make tracking all hardware very easy. 
Taking the guesswork out of managing all aspects of IT Hardware Inventory Management can make a considerable difference. Business owners can concentrate on running other areas of their businesses.

Why You Should Manage Your IT Hardware Inventory
IT Hardware Inventory Management is vital to your business if you want to reduce incidences of theft or items going missing. Further reasons include allowing you to: 
Assign particular assets to your employees – It will be possible to see who has the IT hardware now, and who had it in the past
Track the location of all of your IT hardware – Hardware can be moved from time to time. Using tracking software ensures that you know where it is at all times. 
Have more control over the maintenance schedule – Keeping all of your IT hardware in good working order is essential. Knowing when pieces of equipment need to undergo maintenance allows you to keep them in the best possible working order. 
Organise your inventory levels – Should you have 200 employees, you may need 200 computers, for example. Knowing you have enough computers for everyone means each employee has the tools to work effectively. 
Improve security – IT hardware is less likely to go missing if it is tracked. Hardware that is removed from the premises can be tracked closely 24-hours a day, every day. 
Receive real-time updates – Business owners can receive constant updates about the location of the IT hardware, view updated photographs, and read notes that have been left about the hardware. 
Eliminate the possibility of ghost assets –

IT hardware

is less likely to be in need of replacement if its status is always updated. Additionally, thanks to the tracking software, IT hardware is less likely to go missing. 
All of these factors can help every business owner to have more control over every asset. Additionally, their business could run much more smoothly. Businesses can be hard enough to run. When there is little control over expensive hardware, profits can be affected.

How You Can Manage Your IT Hardware
The best way to manage your IT hardware is to undoubtedly have control over your IT Hardware Inventory Management. itemit can help all business owners to track their IT hardware every minute of every day. 
With an easy-to-use interface, tracking every aspect of the hardware's life can keep you in control of your business's success. When you know how well your business is performing, you can make more informed decisions.
itemit can make IT Hardware Inventory Management incredibly easy. Helping users to track all of their IT hardware assets with no fuss, itemit does all of the hard work. Email our expert team at team@itemit.com. Alternatively, you can sign up for our no-obligation 14-day Free Trial to discover how well our IT Hardware Inventory Management software works.
Hardware Asset Management
Choose a better way to track your assets
Start your free 14-day trial now
Instant access. No credit card details required.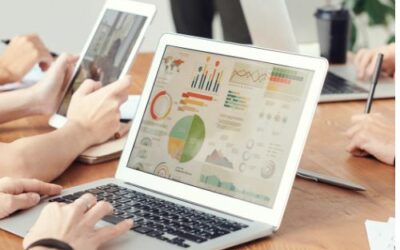 We know that no one needs a complicated app to help them track their IT assets. itemit's IT asset management software is easy to use find out more here!
read more