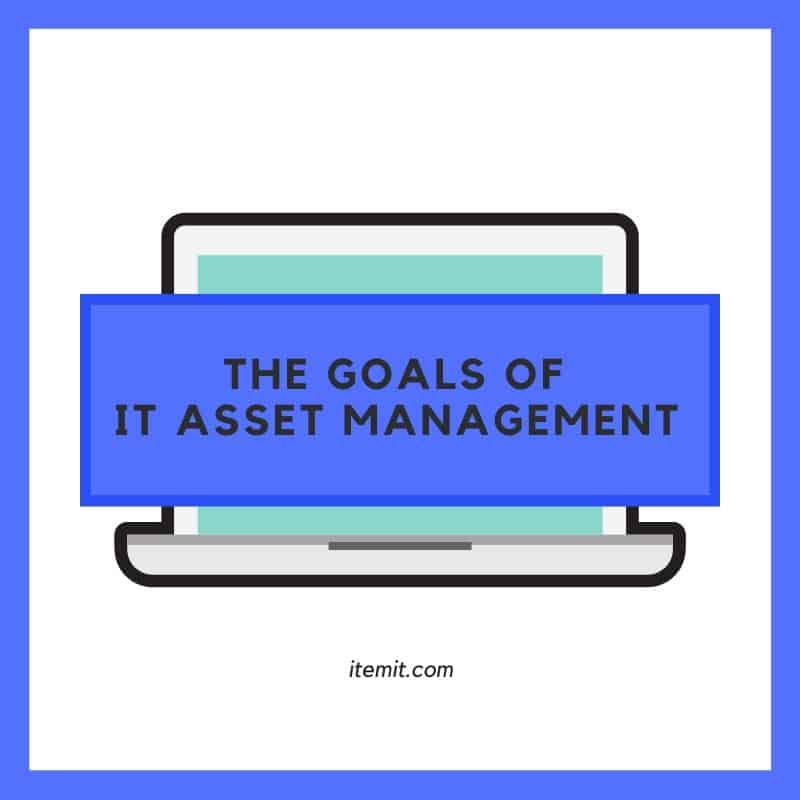 IT asset management software can save your business time and money.
You've probably heard that before and, no matter how true, it's not always fully explained how IT asset management can save your business time and money.
What's the point of using IT asset management software? Will it take ages to set up and start using? Or, more simply, why should I?
The answer is simple. Knowing the goals of IT asset management makes what it's helping to achieve much clearer.
The Goals of IT Asset Management
There are a few main goals of using IT asset management software. In 2020, they span further than simply assigning IT assets to users and therefore creating an audit trail, but this is still a helpful and integral part.
To Save Time
One of the largest areas IT asset management software can optimise is time. 
In the past, you'd have to use spreadsheets to assign employees equipment and tools. Now, with great IT asset management software assigning IT assets is a breeze.
As part of your onboarding process, assign IT assets to new staff members at the point they are given their kit. That way, your records will always be 100% accurate and up to date. Later down the line, if an employee leaves, you can check off which kit they return to you so you can be confident all assets have been returned safely.
In addition, if something were to go missing, the audit trail in your IT asset management software will help you see where assets were last seen, and retrieval becomes a much faster process.
To Prevent Loss
Preventing loss is one of the biggest ways you can save time and money using IT asset management software.
Knowing who is using what, when, and where minimises the chances that IT assets could go walkabout. This is even the case if they're being used in the field.
IT asset management software can also prevent duplicates which, when it comes to laptops, can create instant costliness. If an employee leaves, mark the laptop as free, clean its data, and reassign it in an instant.
To Protect Data

A key goal of using IT asset management software is to protect data. What does it mean to protect data? In this modern age, it means a few things.
1. Client Data: Protecting client data is paramount in 2020 in order to ensure GDPR compliance. With IT asset management, you can track who has access to what data to minimise the chance of a breach.
2. Protect Employee Data: You can also protect your employee's data. Tracking who has access to what means that you can keep private passwords private and ensure everyone has access to the correct tools.
3. Create Reports Surrounding Data: By tracking all of this, you'll be able to create relevant reports that instantly show you what employees have been viewing and thus ensuring your GDPR compliant status is protected and maintained.
To Optimise Spending
Spending and efficiency are also the main goals of IT asset management. 
Save money by seeing which teams have or need what type of laptop. If your development team needs higher-end laptops, but your marketing team can make do with lower RAM, IT asset management software can help you manage this.
Assign IT assets to different collections to know how many of each you have within each team. 
You can also add financial information and reminders for when warranties run out, or for when phone upgrades are due. 
This way, you can cut time and spending just by having a more transparent fixed asset register.
Using itemit as your IT Asset Management Software
itemit was cultivated with the goals of IT asset management in mind. 
If you want to save time and money, as well as to increase accountability and keep your data secure, you can use itemit's asset management suite to help.
IT asset management is quick, simple, and effective, especially with the use of our asset tags.
To find out more, you can contact us at any time or fill in the form below.
Start Using IT Asset Management Software Now

Start your free 14-day trial now
Instant access. No credit card details required.