itemit Implementation Nominated As 2020 RFID Journal Finalist
itemit Implementation Nominated As 2020 RFID Journal Finalist
itemit RFID Asset Tracking Finalist In RFID Journal 2020 Best RFID/IoT Implementation
An implementation of RedBite's itemit asset tracking solution has been nominated as a finalist in the 2020 RFID Journal Awards! The nomination is for the Best RFID/ IoT Implementation award.
RedBite Solutions has been working closely with the Corps of Royal Electrical and Mechanical Engineers (REME) Charity for over two years to track and manage their collection of high-value assets. The REME Charity is part of the Ministry of Defence and is in control of many high-value assets that the armed forces and the ministry have accrued over the years. These assets include a priceless painting of Her Majesty the Queen.
Prior to discovering itemit, the REME team relied on a largely paper-based system with many folders of records. These folders would then be given to auditors to audit the collections. Due to the prestige, value and history the assets boast, a smarter solution was needed.
The REME team required a new modern-day system that would allow for their assets to be logged, accounted for and tracked. Due to collecting high-value assets, many of which are works of art, the team required an asset tagging solution that would not detract from the beauty of the art. And that's where the itemit RFID asset tracking system comes in!
RFID is the ideal technology for this type of application. One of the great advantages of RFID is the possibility to account for assets with no line of sight. This means that each portrait and painting can have a tag stuck on the back so that it remains hidden. At the same time, when performing a stock check and audits of assets, the RFID reader is still able to detect the tag on the back of the painting.
Not only are the team able to track the whereabouts and value of the assets but they have also been able to digitise the asset's history. Attachments are added to each asset's digital profile where they are safely stored and preserved. This includes unique pieces of history, letters and photographs which will never become lost.
REME's implementation of itemit's asset management system has been nominated as a finalist for the best RFID/IoT implementation in the "other industries" category at the RFID Journal Awards 2020.
"It's a real pleasure to work closely with the Royal Electrical Mechanical Engineers to deliver a cost-effective solution to their unique problems. Having spent time on-site with the team's unique collection of artwork, we fully appreciate the need to track these collections, not just for auditing and accounting purposes but because these assets have their own unique history that must be preserved for future generations." RedBite CEO, Dr Alex Wong.
The REME team have referred us to similar organisations and we're delighted to now be providing a similar solution to the Royal Corps of Signals.
If you have a collection of artwork or assets that require a discreet tracking solution, get in touch with us today at team@itemit.com or 01223 421611.
RFID Asset Tracking Software
Choose a better way to track your assets
Start your free 14-day trial now
Instant access. No credit card details required.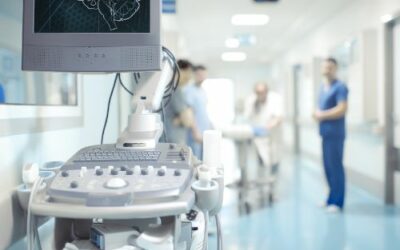 Tracking hospital equipment can be hard. However, using RFID tags for equipment tracking makes life is easier. Read this article to find out more!
read more