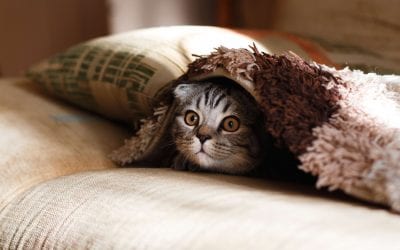 Pet insurance prices have never been so easy to track!
Companionship is beautiful. Having something warm and fluffy to come home to at the end of a warm day is the best feeling in the world. It can be costly to keep a pet, however. Pet insurance prices, illness, toys, cute costumes, leads, food.
If only there was a way of simply tracking everything. Keeping on top of all your pet insurance prices and never missing a payment. Knowing exactly where your pet's toys are. Being able to quickly check how much you should be spending on food.
Spreadsheets can be cumbersome and it can make feeding feel like a chore. Luckily for you, our simple asset management software can help. Keep track of all of your
pet's assets with an asset register. Use asset tags to track where you left things. Have an effective asset tracking system for free with our asset app.
Financial tracking
First of all, financial tracking. itemit can help you with all the small and large finances that come with having a pet. Pet insurance prices always seem to be on the rise.
With effective asset tracking software, you can add all of your finances to the app and include reminders and information so that you never miss a payment. With an automated fixed asset register, itemit can even help you group and label specific finances.
Useful and easy to use asset tracking solutions can help you with all of your asset monitoring, especially what's going in and out of your account. Add the information of how much things cost, and repeat a reminder that your standing orders are leaving your accounts.
This way, you can quickly and easily see how much your spending on food, pet insurance, grooming equipment, toys. Yes, it is nice to spoil your puppies every once in a while, but with an asset register and with logged financial information, you'll know how much you can afford. Save money on food, spend more on pet toys!
Pet and home inventory tracking
itemit is flexible. It can be used as an rfid tracking app, as barcode asset tracking software, as asset management system software. This means you can use qr code asset tracking and rfid asset tracking with our app.
How is this helpful? You can inventory! This isn't just helpful for pets. As a home inventory app, itemit can help with tools tracking, kitchen tracking, creative asset tracking, and more!
Using our unique qr code asset tags or rfid asset tags
and our free software, you can create a free account for your pets and track their things. In fact, it's probably more helpful to have itemit if you have pets!
An asset tracking and inventory system is crucial if that television remote always goes missing. You can track exactly where it was left and exactly who had it with our simple mobile asset tracking software. Get our asset tags from the uk now and start tracking your things!
Then why stop there? Track the pets themselves. We can send you metal qr code tags with a hole in them to place on your pet's collar. Then, when you need to see the financial, insurance, or V-E-T information on the app, you simply have to scan this metal qr code tag!
Asset management
Finally, you'll need an effective asset management system. What's the point of keeping track of your pet insurance prices if they're difficult to see, unruly, or unclear like they are in a spreadsheet?
Thanks to itemit, the simple asset management software, viewing your pet's assets and information about your pets is quick and easy. Scan a tag and the asset profile will appear in an instant.
This asset profile will be where you have all of your information including locations, last seen by, reminders, costs. If you want to know more about your dog's toy if it's the end of the tax year and you're sorting out your receipts, simply scan it!
itemit is especially useful as we can send you metal qr code tags from the uk, meaning that they won't get ripped off a scratching post and your home inventory will remain clean, tidy and well managed.
You can also use itemit as an rfid tracking app, which can help with faster inventory. Find out what's missing right away if your dog has a habit of stealing things and running off with them! Asset monitoring is simplified and speedy with itemit.
All of your asset profiles will then automatically create an asset register which will have all of the same information. Track your pet insurance prices by looking at a simple asset register that you can export if you need to.
Asset tracking doesn't have to be ruff
You can download itemit for free right now and start using it to inventory your pet's assets.
But why stop there? Use itemit in any way you need, from construction equipment tracking and management, to managing your musical instruments! Track your electrical assets, your car, anything!
Know more about everything you own and get more out of your assets. Get itemit, the simple asset management software, for free and start using it to make looking after your pets easy!
Tracking your pet insurance prices?
Download itemit right now for free, or sign up to your free trial of enterprise and get free QR code asset tags!
Start your free 14-day trial now
Instant access. No credit card details required.