How to Track Sports Equipment For The Olympics
How to Track Sports Equipment For The Olympics
Held every four years, the Olympics is an internationally followed sports event with athletes from every part of the globe. The recent Beijing Winter Olympics 2022 saw 2871 athletes compete in 109 events while the last summer Olympic event held in Tokyo had 11,000 athletes perform!
It's the largest sports event in the world, so things happen on a massive scale. And it's not just the athletes competing. It's a competition for sports equipment too. Olympians bring the highest-quality sports equipment along to help them bring gold to their country. Hundreds upon hundreds of containers laden with sports equipment come rushing into the Olympic Village, as was seen when athletes from 205 nations shipped equipment to Tokyo in 2020.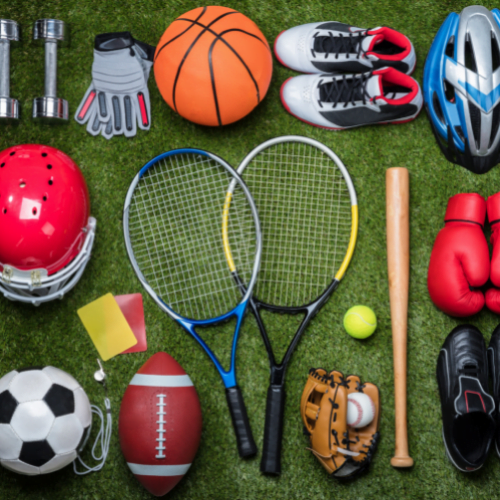 The Need for Sports Equipment Tracking
Equipment tracking becomes essential when things are happening on such a massive scale. Every Olympics, athletes from all over the world ship their equipment to reach the event venue before they travel there by air. To make sure every bit of equipment reaches the right place within stipulated deadlines is a mammoth task in itself.
Now there are all kinds of high-performance sports gear being flooded into one place. Surfboards, boats, oars, canoes, and bikes are some of the larger pieces of equipment. Then come combat sports gear including gloves, mats, tatamis and punching bags – heavy stuff. We're only starting the list. Poles, balls, guns, darts, skateboards, gloves, rackets, swords, golf clubs, stakes, bars, javelins – we could never fit in all the equipment here! Name a single sport and you'll discover a plethora of specialised equipment athletes need for training and the sport itself.
Moreover, there are uniforms and apparel for all athletes. Shoes, shorts, shirts, jumpers, jackets, pants, socks, caps and helmets, thousands of all of them! Now of all what we've mentioned above is pretty expensive equipment, and most of all, it all needs to reach its destination safe and sound so there are no inconveniences for the Olympians. How do you suppose all of this is managed?

Sports Equipment Tracking Solution
Transporting thousands of pieces of high-end sports equipment to their respective destinations requires a robust equipment tracking solution that can help the logistics teams get the job done with minimal slip-ups. The team must be able to keep an eye on every piece of equipment from the moment it lands on the shipping ports to the athlete's changing rooms or training areas where they expect to find their gear upon arrival. 
The team managing all this needs a state-of-the-art software solution that lets supervisors collaborate with on-ground workers seamlessly to ensure everything is done right. itemit is a brilliant all-in-one solution for all these problems.

Tracking Olympics Sports Equipment with itemit
itemit is essentially an equipment tracking software that lets teams carry out asset tracking and day-to-day asset-related activities with ease. When it comes to sports equipment in the Olympics, sports gear are actually the assets you have to look after. 
We have a mobile app and web portal that lets teams track, share and collaborate on every relevant detail about every piece of equipment conveniently. itemit lets you create unique asset profiles for each item and then log its important information like current location, destination, ID, the responsible logistics team member, and even the specific athlete it belongs to. All in all, every relevant bit of information needed can be accessed from our equipment tracking software at any time.
itemit offers an inexpensive solution to give a unique identity to every part of sports gear that has to be tracked. A simple QR code can be pasted discreetly onto an item, and then scanned with a smartphone camera. The person scanning the asset can add the relevant details of the asset and update it on the online register. 
Now each time a team member scans the asset tag, the equipment's location is automatically updated in the asset tracking software. This is a brilliant way to track equipment on the move to make sure it's headed to the right place.
All tracking activities are held on an online database that can be accessed from anywhere in the world. This means logistic supervisors, managers, on-ground logistics workers and all stakeholders can keep an eye on the equipment wherever they are. For instance, if a team has just dropped the Chinese delegations' swimming equipment to their hotel or training area, all concerned personnel are informed in real-time.

itemit: Olympics Equipment Tracking Software
itemit offers world-class asset tracking functionalities to a range of industry-leading firms around the world. Our asset tracking software is specifically designed to streamline business operations no matter what scale they're on. 
itemit is extremely scalable. Our Pro and Unlimited plans offer unlimited users so you can scale things up with ease. If you're interested, please reach out to us at team@itemit.com to find more about how itemit can help you with your asset tracking needs.
Equipment Tracking For The Olypmics
Choose a better way to track your assets
Start your free 14-day trial now
Instant access. No credit card details required.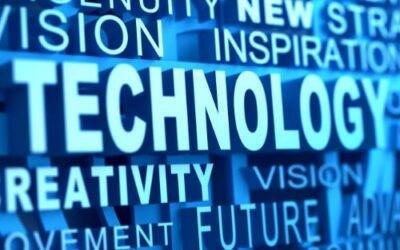 Use a lot of different equipment in your place of work? Equipment checkout software can help you to keep track of it. Read this article to find out how!
read more