How RFID Asset Tracking Improves Your Asset Management Operations
How RFID Asset Tracking Improves Your Asset Management Operations
RFID asset tracking gives you next-level automation when it comes to your asset management operations. With RFID asset tracking, you're able to monitor how your equipment moves throughout your sites without any manual input.
Essentially, RFID asset tracking lets you sit back and let your assets collect the data without the need to spend a single moment auditing manually.
Handheld RFID also gives you speed and accountability benefits, allowing you to update and monitor your asset data at speed and from a difference.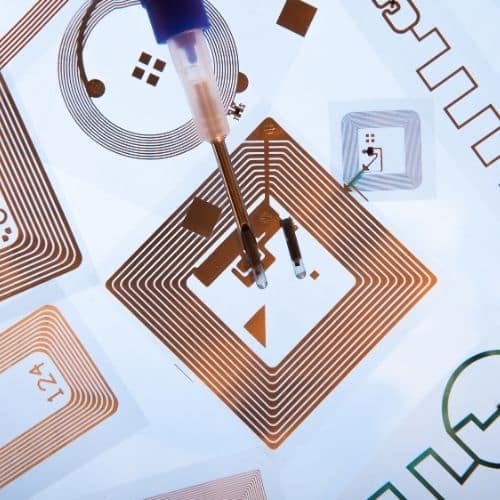 How Does Asset Management Work?
An asset management system will let you log your assets as unique, digital profiles. Then, you can track these profiles and populate them with data.
So, you can add all of your laptops if you're using the system for IT asset management, then you can log who is responsible for which asset, for example. When anyone resigns, you can run a report on which assets you need to retrieve.
Asset tags link your physical assets to their digital counterparts. These tags can be QR codes, barcodes, or RFID labels to name a few. Once you've scanned an assets' tag, the digital profile opens, ready for edits.
So, if you notice an issue with an asset, you need only scan that asset's tag and report that issue. As every time you scan an asset's tag, the last seen GPS location, the user who scanned the tag and the time of the scan updates, that simple set of actions shows you which asset has been damaged, where it was, who reported the damage and what the damage is. Overall, this gives you more accountability in, quite literally, three clicks.

Fixed RFID Asset Tracking
You can also log physical asset locations as well as GPS locations. So, you can log assets as in a particular room, shelf, or building. This gives you more visibility over your assets.
When you implement fixed RFID asset tracking, this location tracking system is entirely automated. Every time an asset enters a location, this change will be logged within your asset tracking system.
This works through the use of hardware that you affix to key points in your building. Then, whenever an asset crosses through one of these points, the location updates.
The benefit is clear: you can fully automate audits and location tracking. Assets are significantly less likely to go missing if they're automatically tracked. Also, as you can see how long an asset is in a location, you can pinpoint and track inefficiencies in your supply chain.
The drawback, however, is cost as you're looking at around £2.5k per reader (and, therefore, per location). Speed does provide you with an ROI, as does everything else the system provides, so it depends on if this return supersedes your asset and operational costs.

Handheld RFID Capabilities
A step down from fixed RFID is handheld RFID. With handheld RFID, you can still track and manage assets from speed and at a distance, you will just have to scan said assets manually.
If you want to identify all of the assets in a location, you can enter that location and hold down on your handheld RFID reader's trigger to detect every tag in your vicinity.
The reason RFID asset tracking has an edge over conventional asset tracking here is that QR codes and barcodes need a line of sight to be scanned. Sometimes this isn't reasonable or even possible, but manually performing this process can ultimately take significantly more time depending on the number of assets in a room.

itemit's Asset Tracking Software
itemit's asset tracking software is flexible as it lets you monitor, manage and track your assets through multiple different methods. With itemit, you can use QR codes, barcodes and different levels of RFID asset tracking.
This means that you can have the highest level of automation and accountability possible. Overall, this gives you much more visibility over your assets providing you with an ROI in several areas.
To find out more about itemit's asset tracking software, you can fill in the form below to start your 14-day free trial. You can also contact the team at team@itemit.com with any questions.
Choose a better way to track your assets
Start your free 14-day trial now
Instant access. No credit card details required.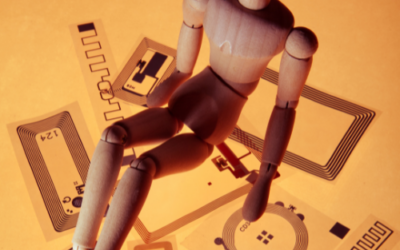 RFID can sound daunting but it really doesn't need to be! Learn how to get started with RFID in our latest blog.
read more