How itemit Helps Aid in The Conservation of Endangered Rhinos
How itemit Helps Aid in The Conservation of Endangered Rhinos
"High quality and well maintained equipment can mean life or death for our team and the wildlife we protect. Therefore, we couldn't make any compromise when it came to a proper inventory procedure – itemit was the best solution on market"
"High quality and well maintained equipment can mean life or death for our team and the wildlife we protect. Therefore, we couldn't make any compromise when it came to a proper inventory procedure – itemit was the best solution on market"
Through itemit's growth we have reached far and wide with our expansion into multiple industries with an array of use cases for our asset tracking software, but I bet you never would have imagined itemit could help protect an endangered animal? 
Asset tracking software is used by many organisations all over the world from those in construction to those in production, IT and beyond. Now, itemit is adding another great cause to its list: wildlife conservation. This case study tells all on how itemit has become a important element to helping save endangered rhinos from illegal poaching, all the way over in South Africa.
The story begins right back in 2017 when Hemmersbach, the IT servicing company, asked themselves 'Why are we doing only this?' as their business boomed. And it was then, Rhino Force was born. Rhino Force are a direct action, conservation organisation who protect one of the most endangered species on earth: rhinoceroses. Rhino Force aid in anti-poaching, rhino gene preservation and the elimination of other illegal activities in the bush. Rhino Force's work is critically protecting the Greater Kruger which comprises Western border of the Kruger National Park which reported a 75% rapid decline in the population of white rhinos and a 51% decline of black rhinos within the last 10 years.
Action needed to be taken and fast. Rhino Force truly strives to help save the African Rhino from extinction, and have teams of incredibly skilled rangers who are fully equipped to tackle the daily challenges faced through poaching activity. They also work with their local community through an initiative called 'anti-poaching through anti-poverty' which provides support to local people enabling them to become educated and employed, leaving them without reason to resort to poaching.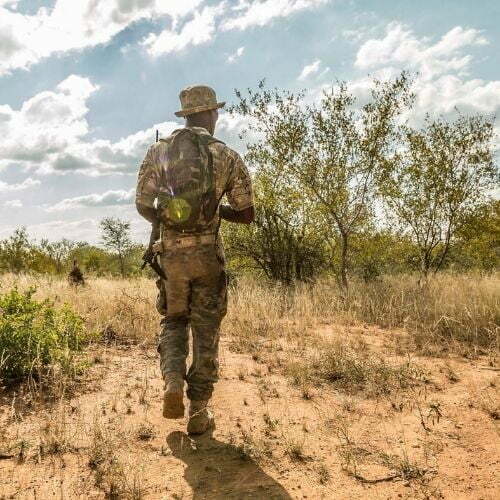 So you may be wondering just why Rhino Force need itemit? Every action the Rhino Force team makes centres around being reactive. Being reactive saves rhinos, and to do so the team needs to be able to access their equipment quickly. Meanwhile, the team also need to know that their equipment is well maintained. They have a large inventory of conservation equipment including: military-grade night vision, camera traps and radios to name a few.                                    
Rhino Force didn't want to rely on the use of a spreadsheet as they can be timely to use and cause gaps in data. Which is why their conservation equipment is tracked with itemit's asset tracking software. 
Due to the scale of their inventory, equipment users and the fact their duties cover a large open area it added increased risk of lost assets, missed equipment maintenance, loss of accountability and wastage. This in turn could impact the response time for rangers to attend an unwelcome situation and therefore reduces the success rate of a rhino's survival. The risk of the correct equipment not being accessible when required, could also land the rangers in a dangerous situation, and therefore the need to resolve these challenges became clear. 
Much of the conservation equipment is specialist and needs regular maintenance/ servicing, not being able to keep a track of these details will have a dire impact on the daily operations. It is imperative that the equipment is fit for purpose. Rhino Force expressed how if a piece of equipment were to break and due to the remoteness of their operation it can take an extensive amount of time to receive a replacement, time being something they did not have. 
It was also apparent if regular maintenance were not tracked, repairs could become costly from prolonged damage. There was once more a need to save time and money. While a further issue: a lack of accountability of equipment that is constantly changing hands, would also cause gaps in damage control therefore resulting in fit for purpose equipment not being readily available and once more negativity impacting the success of conservation. 
Saving time, money and resources became clear goals for Rhino Force. So it was now down to itemit to provide a solution.

itemit – Solving the Challenges faced
itemit's asset tracking software has provided Rhino Force with a solution. Rhino Force purchased the software to reduce financial loss through lost assets and damages, increase employees accountability over their equipment, and most importantly save them precious time which would formerly be spent searching for equipment or waiting for replacements.
Rhino Force have added itemit's QR asset tags to all of their conservation equipment being the first step they took in creating an efficient asset tracking solution. By employing the use of asset tags, each time a piece of equipment is scanned, an updated location is recorded on the item's profile; making it easier to trace and therefore instantly reducing the likelihood of a lost asset. Additionally, itemit provided an instant location overview of all assets should some need to be mobilised for reaction. Alongside this our location feature is used to manually mark an asset's location which is also useful for identifying where an asset should be during audits. Thus, saving both time and money.
They have created a process using our QR tags which intertwines further itemit features; check in and out and assignee. The way in which Rhino Force have deployed these features works by each time a piece of equipment is needed to be used, it is scanned and checked out and then assigned to a user. This opens up visibility to when the asset was last seen and who last used it. Our assignee feature works to increase accountability and for Rhino Force also helps with damage control. 
Further features proving to offer great benefits are the ability to leave comments on item profiles and the reminders feature. When a reminder becomes due a notification will occur and an email will also be sent to the admin team. These features were the ideal solution to eliminating the chance of missed routine maintenance/repairs and aiding in reducing wasted resources. Each time the team at Rhino Force return equipment back to the store room, during the checking back in process, condition comments are made which once more open up visibility on any existing damage to an item. Leading to quicker acknowledgement and thus allowing for repairs to be acted upon quicker. 
Overall Rhino Force were able to create an accurate and easy to use asset register to keep track of and manage their equipment. By using our asset tracking software they were able to ensure equipment related difficulties were no longer a threat to the success of their conservation duties. The risks involved with not being able to track and manage their assets efficiently, was far too big to not take action on.
The implemention of asset tracking software is therefore crucial to eliminating the risk of equipment related issues causing disruption within the conservation process. A loss of assets will slow down the reaction time of the rangers deployment to a situation, but it could also result in replacement assets having to be purchased, soon adding up and becoming an inefficient, and dangerous, expense.

How Can itemit Help Your Wildlife Conservation NGO?
itemit strives to help charities and non-profit organisations across the globe far and wide, which is why we also offer a 30% charity discount on our Pro Packages. itemit can offer you a powerful, yet user friendly platform to manage your assets in a way like never before. Both cost and time can be incredibly important for any charity, so if you'd like a solution to help save money and reduce unproductive time then try our 14-day  free trial today!
If you want to find out more, contact our friendly team today at team@itemit.com
Asset Tracking Software, Useful For All
Choose a better way to track your assets
Start your free 14-day trial now
Instant access. No credit card details required.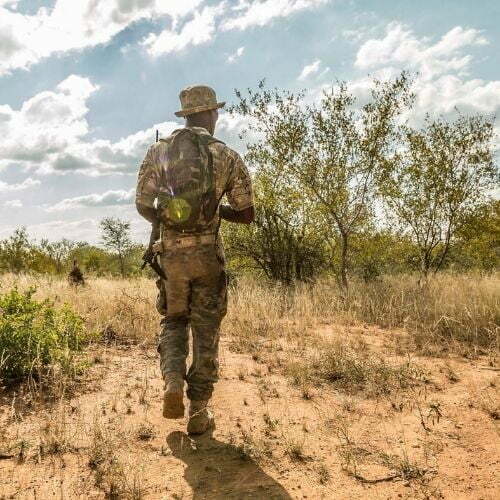 Are you struggling to manage thousands of pieces of equipment across many sites? See how Landscape Services solved this challenge and more with itemit.
read more