Creative Uses For Asset Labels
Creative Uses For Asset Labels
Asset labels give you more visibility over your assets' locations and speed up a range of asset management operations. For example, when you're using asset tags and asset tracking software, reporting issues is a simple case of scanning an asset's tag and hitting a "report issue" button.
The need for asset labels, therefore, is clear. They can automate location tracking, as every scan will update your assets' last seen GPS location and create a robust audit trail through this.
But, what are some of the more creative uses for asset labels?

Weird And Wonderful Assets
Asset labels will most often be used for fixed asset management, IT asset management and tools & equipment tracking. Within this, there may already be a range of interesting assets.
As you can track and manage anything when you use asset tracking software, you may have already logged some interesting, unique and bespoke bits of equipment.
Why stop there, though? You can tag and track any asset, so why not use some smaller, custom QR codes on the assets in your office that bring the character?
You can tag up plant pots, for example, and log who watered the plants last. The possibilities are endless with asset tracking software as you can track any asset in a number of ways.
Another creative use for asset labels regards the labels themselves. Not only can you track weird and wonderful assets, but you can track with weird and wonderful asset tags.
So long as your barcodes or QR codes are readable you can customise them with any material or any patterns. Why not add your company's branding below the code itself?
Or, better yet, why not add some printed patterns, interesting colours, and some of your branding, too. The best asset tracking software lets you track and manage your assets with any unique asset labels. The colours themselves are up to you.
The best uses of asset labels may also be outside of your asset tracking software. It may not be viable to get everyone logged in with an installed version of your asset tracking app, but some interactions may still be required.
For example, a public profiles feature is great for facilities and issues management. With public profiles, any user can scan your asset labels and report issues against your assets.
So, if you've tagged up one of your office's rooms, anyone will be able to report an issue saying that the light is flickering. You'll find that you fix a lot more issues when it's much, much easier for people to report them!

itemit's Asset Tracking Software
itemit's asset tracking software lets you customise your asset management and tracking operations as much as possible and this extends to your tagging capabilities.
With itemit, you can monitor where your assets are, who has them and how they're behaving with ease. The level of control doesn't stop there, however, as itemit lets you use any and all tags.
You can also mix and match tagging technologies. For example, you can use QR code asset tags, barcodes, and RFID asset tracking processes all in tandem!
itemit gives you the ability to be creative with your asset tracking operations and to lessen the burden asset management would otherwise create.
To find out more about how itemit can help your business you can fill in the form below to start your 14-day free trial. You can also contact the team at team@itemit.com with any tag or asset tracking enquiries.
Choose a better way to track your assets
Start your free 14-day trial now
Instant access. No credit card details required.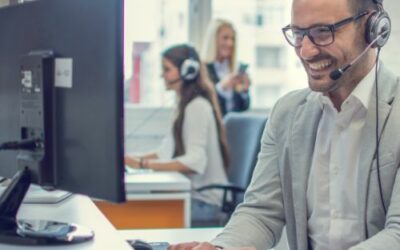 Is managing your hardware assets tricky? Read this article to find out why using a hardware asset management tool is the way forward.
read more