What Is Software Asset Management?
What Is Software Asset Management?
Software asset management or SAM is a subset of IT asset management or ITAM. IT asset management involves tracking any asset that is linked to IT processes in your organisation. This includes all sorts of hardware and software.
As the name suggests, software asset management includes only the latter. SAM is a business strategy for managing and optimising how your company purchases, deploys, maintains, utilises, and retires software assets. 
Software asset management, in many ways, is different from conventional asset management most of us are used to. This post aims to get you familiar with the idea, understand how SAM works and how to implement it in your business operations.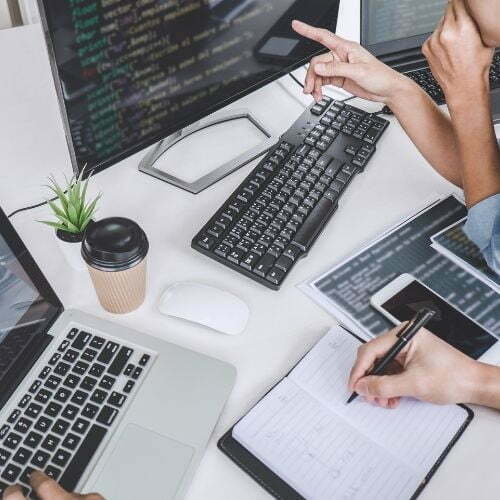 What are Software Assets?
Before we understand how software asset management works, it's necessary to get familiar with the definition of software assets. Some of us already know what it is, but some don't. Let's make sure everyone is on the same page before moving forward.
A piece of software is a computer program that tells a computer how to work. It can be something as basic as the operating system such as Microsoft Windows or Linux, common apps like MS Office or more complex programs like project management or graphic design software. 
Now, a software program is a business asset if your company has purchased it, owns it and uses it for its operations. Although these are intangible assets that do not hold physical value, they still are an important part of a businesses' financial structure and define how it goes about its day-to-day work. 
When it comes to using Software as a service, there are different schools of thought as to whether they qualify as an asset or not. It depends on your business. If you've not purchased a piece of software fully, but only use it with a weekly, monthly or annual subscription, then you may account for it as an expense rather than an asset. But again it's up to you and your software asset management goals.
5 Benefits of Software Asset Management
Just like you can make duplicate purchases when buying other business assets, you can buy software licences in excess too. SAM is a smart approach businesses use to balance the software licences they purchase with the number of software licences they bring into use. 
Since these are intangible assets that you cannot see sitting around the office unused, it becomes even easier to purchase licences wastefully. Software asset management helps you make sure you buy only what you need.
Here are a few of the most important benefits of software asset management:
Your organisation can consolidate its software utilisation, have more control over acquisition costs and make well-informed decisions regarding future investments in software with SAM.
One of the most essential functionalities of SAM is to offer you a clear overview of all your IT or software investments so you can utilise all of them towards fulfilling your business goals.
3. Avoid duplicate purchases and repurpose software
If the HR framework of your organisation involves employees moving positions frequently, you might end up buying a lot of software licences wastefully. SAM lets you track all software the company has so that it can be reallocated and repurposed when no longer in use.
4. Faster, cheaper and better management
As compared to conventional methods of tracking software licences that take up much more time, money and have a greater risk of error, using SAM systems offers you a competitive edge. Using a SAM system can cut software management costs and time by half, letting you allocate your resources to other aspects of your business.
If you're not tracking your software assets, you may incur penalties that can cost you a fortune. With SAM, licence deficits can be kept to track and addressed ahead of time.
Apart from software, you can track digital assets like important files, databases, NFTs and crypto-assets. The asset management system enables you to add, edit and keep track of all your digital assets from one streamlined platform.
itemit's Software Asset Management System
itemit gives you a simple, easy-to-use and highly scalable off-the-shelf solution to track all your business assets including software. Not only that, this SAM solution lets you share asset tracking responsibilities with your teammates. Everyone can download the free itemit app on their smartphone or access the web portal. 
Authorised personnel can view, add and edit software asset details so the software asset register is kept frequently updated. To learn more about how itemit can help you track your software assets, kindly reach out to us at team@itemit.com. 
If you want to test it out for yourself, fill in the form below to kickstart your very own 14-day free trial!
Software Asset Management
Choose a better way to track your assets
Start your free 14-day trial now
Instant access. No credit card details required.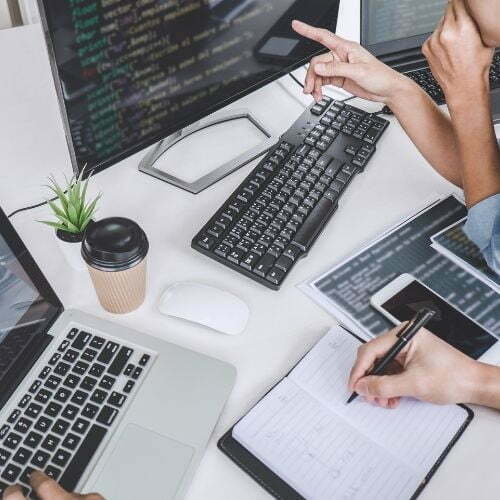 We know that no one needs a complicated app to help them track their IT assets. itemit's IT asset management software is easy to use find out more here!
read more