How To Use RFID Asset Tracking Software
How To Use RFID Asset Tracking Software
Are you looking for an asset tracking solution that lets you scan and identify assets without using visible QR code tags? Do you want to track asset locations automatically without having to scan each item manually? If you're already using asset tracking software but want greater automation, then RFID asset tracking might be the perfect solution for you.
itemit's RFID or Radio Frequency Identification asset tracking combines the most sophisticated radio tracking technology with an easy-to-use app that anyone can start using right away. This way, you can utilise cutting-edge tech for your business' asset tracking needs to get one step ahead of your competition straight away. 
RFID asset tracking is something you don't want to stay behind on. Still, a lot of companies are reluctant to adopt this amazing application just because they're unsure of how it works. If you're from one such company, it's your lucky day because we're going to show you just how simple and straightforward it is to set up and use RFID asset tracking. 
Trust us, it's only the name that sounds techy. Everything else is very simple!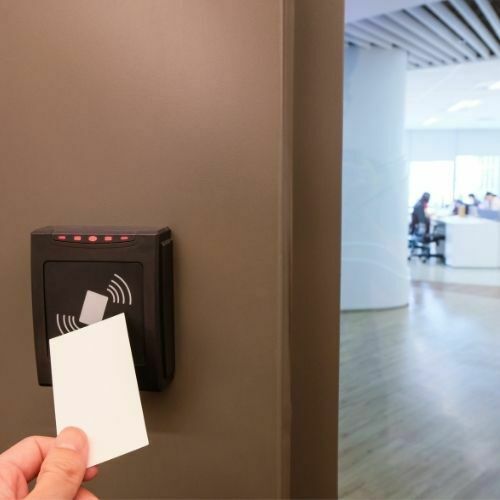 What is RFID Asset Tracking? 
RFID asset tracking is just like conventional asset tracking. Suppose you've got an item tagged with a QR code sticker and have added this to your asset register with all its details. When you scan the QR code with a smartphone camera, the asset tracking software takes you to the asset profile. In RFID asset tracking, QR code tags are replaced with RFID tags. 
RFID tags are thin, unobtrusive strips that can be pasted anywhere on an asset. E Powered by RFID readers, each tag emits unique radio waves that can be picked up and identified by the RFID reader. As compared to QR codes that need to be in the line of sight to be scanned with a camera, these tags can be scanned even if they're not directly visible.  
The complete setup is made up of three units: RFID tags, readers and an antenna.  When you move a reader towards an asset, it automatically picks up the unique radio signals being emitted by its tag. The radio signals are recognised by the RFID asset tracking software which then takes you to the right asset profile.

How to Set Up RFID Asset Tracking?
You can use this asset tracking system either with a handheld reader or a fixed one. To begin with, you need to connect your reader to itemit via Bluetooth. To do that, simply go to the Devices tab on itemit and select the Add Reader button. 
Next, tally the reader ID from the box or the device itself to the app or web portal. Once the reader has been added, you can edit its details like the reader's location if it's a fixed reader. For that, click on the Assigned Location option under Configuration and select the right location. 
Once the readers are up, you will then move on to tagging each asset with an RFID tag. Not to mention, you can use itemit RFID asset tracking with a range of other technologies like barcodes and QR codes. Once you've tagged the assets you want to track with RFID, the reader will pick up signals so you can create a new asset profile.
With fixed RFID readers, the asset tracking process will be much more automated. The reader will automatically pick up an asset as soon as it enters its area. It then updates the asset location and records how long an asset stays at a particular location. You can view all this information in the asset usage report. 

Which RFID Asset Tracking Solution Should You Go for?
While there are quite a few options out there for RFID asset tracking, you need to choose one that suits you best. There's a range of factors that you need to consider when choosing an asset management solution. 
Firstly, you need to see how easy it is to set up and use. Most RFID tracking solutions on the market will cost you a fortune and are extremely difficult to handle. You'd need a lot of practice to be able to use them. On the other hand, itemit offers a much better option at a fraction of the cost and you can get it up and running in a matter of days. 
The second thing to consider is scalability. Now, not every option will let you combine different technologies like RFID and QR code asset tracking together. With itemit, you can. 
If you want to find out more about itemit's RFID asset tracking, reach out to our team at team@itemit.com. Or if you're ready to take the 14-day free trial, fill in the form below to start.
RFID Asset Tracking Software
Choose a better way to track your assets
Start your free 14-day trial now
Instant access. No credit card details required.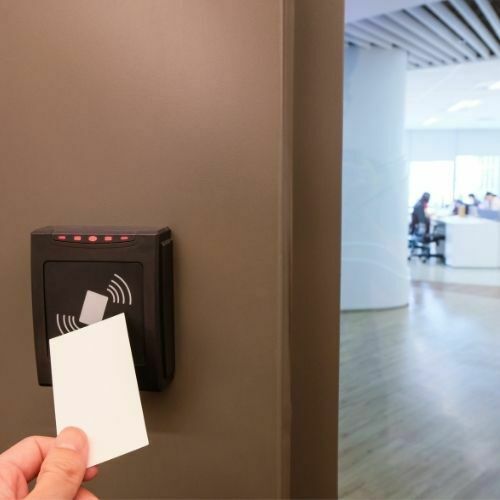 Tracking hospital equipment can be hard. However, using RFID tags for equipment tracking makes life is easier. Read this article to find out more!
read more