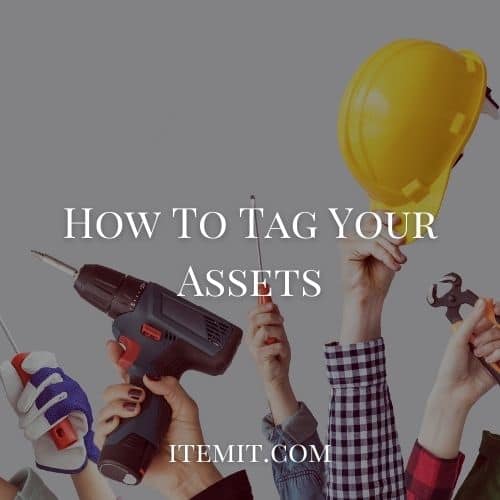 Using asset tags can speed up many of your existing asset-related operations. Asset tags give you more transparency and accountability, too, as you're interacting with physical assets onsite.
With asset tagging, you or your onsite colleagues can audit your assets and add maintenance information or other data, for example. Then, this data will be updated across the board. This means accurate audit trails from the assets themselves directly to your fixed asset register.
Asset tagging allows for end to end transparency throughout your asset-related operations, showing you everything you need to know about your assets' movements, finances, and usage information.

What Are Asset Tags?
 Asset tags work by linking your physical assets to digital profiles. Therefore, you'll be able to use asset tags for IT asset management or tools and equipment tracking, for example, as each laptop or tool can be linked to a unique profile.
This creates a granular way of tracking your assets. In other words, if you notice one of your laptops has a fault, you'll be able to scan the tag and report the fault without any additional work. Then, the fault will be added against that laptop and your maintenance team can see which asset has a fault, where the asset is located, and what the fault is.
Asset tags can be a range of different materials or technologies. Most commonly businesses use barcodes or QR code asset labels. These are low cost and effective, but don't give you the automation other asset tags can provide you with.
For more automation, you can also use handheld RFID asset tracking, GPS asset tracking, or fixed RFID asset tracking. Each of these give you different levels of automation, with fixed RFID asset tracking allowing you to automatically track when assets move around and GPS tags allowing you to track assets when they're moving and off-site.
How To Tag Your Assets
First of all, you'll need to create an asset register. This means that you need to log your assets onto your asset tracking software. Each asset will get its unique profile, meaning you get more information at a granular level and on the whole.
Then, you need to stick your asset labels onto your assets and log these tags in your asset management system. No matter the type of tag you're using, the process of this will be similar. 
You can log your assets and label them simultaneously, or you can add all of your assets first, then tag all of them. However, this process is incredibly helpful as you'll be auditing your assets as you're tagging them.
Instantly you'll be able to tell if you have any ghost or zombie assets on your older fixed asset register due to the physical interaction tagging your assets requires.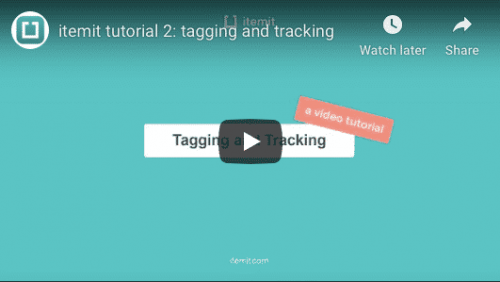 The final step is to add data. With itemit, you'll be able to add multiple assets to a location with our quick add feature. Simply create a location, such as a warehouse, then scan all of the tags in your vicinity. If you're using barcodes or QR codes you'll need to find the assets, but if you're using RFID this process will be much faster as RFID readers don't require a line of sight.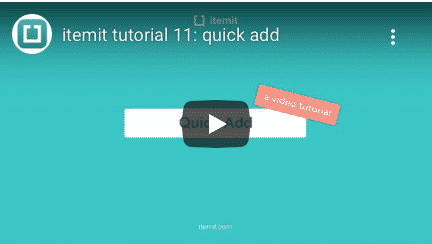 Tracking Your Assets
Then, once your assets are tagged, your asset tracking operations are much faster, much more transparent, and much cleaner. 
After you've added all of your assets to a location, you'll be able to use itemit's auditing feature, for example. With asset audit, you can scan all of the tags in that location to verify that everything is still there and accounted for.
Overall, using asset tags saves you a lot of time as to edit assets, all you need to do is scan the tag!
You can also use your own asset labels with itemit, meaning you can get the system up and running in an instant.
To find out more about what itemit can do to you, you can book a demo using the button below.
Start your free 14-day trial now
Instant access. No credit card details required.