How Does A Tool Tracking System Work?
How Does A Tool Tracking System Work?
Tools and equipment tracking is all the hype nowadays. You might've heard a lot about it if you work in construction or any other tool-intensive industry. You might also have heard how it helps you save a lot of time and money. But seldom does anyone talk you through what it really is. 
If you're making your mind up as to whether to get a tool tracking system, you'd want to get to know more about the basics of it. It's your lucky day because you've come to the right place to know what exactly a tool tracking system is and how it works. 
Why is this the right place? We'll tell you all about tool tracking and all that you need to do to make it work in a quick 4-minute read. In the end, you'll be introduced to an industry-leading tool tracking software that you can utilise to upgrade your tool management instantly!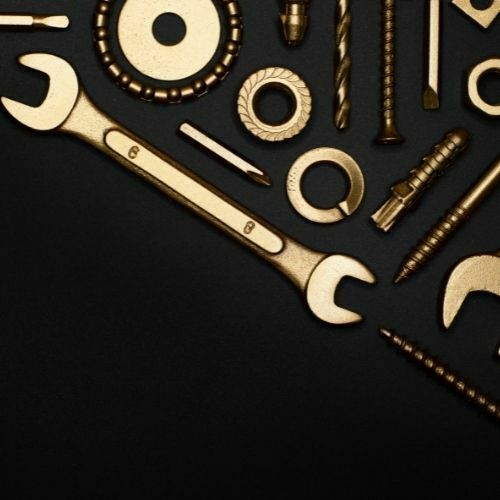 What is a Tool Tracking System?
itemit's tools and equipment tracking software, otherwise known as tools tracking system is a smart and streamlined way to track all your tools, no matter how small or large they are. You can add and track individual tools in their respective asset profiles. You can name them, enter their details and even add images! 
Of course, itemit organises a tool's data in a very neat and organised manner so you're never caught up in a mess of jumbled up information. Looking up a particular piece of equipment also becomes a walk in the park with itemit's tool tracking system. It gives you a clear overview of all the tools you have, where they are, who has them and every other intricate detail that's worth recording.
What's more, all of this information is stored in an online database and can be accessed by you at any time with any device with an internet connection. Apart from you, your team members can also access and track tools so that every tool is being tracked in real-time.

Adding a Tool to the Tool Tracking Software
It all begins with adding a tool to the system, and it's as easy as it gets. 
Open the itemit app or web portal to add a new tool. 

You'll see a button that says 'Add'. Click on it.

Add the tool's name and other details you wish to track.

This adds the tool to your itemit asset register
Once a tool has been added, it becomes a part of the itemit system. You and your team members can view it by logging into itemit from any device. So, now that you've added a tool, what happens next? 
Well, it depends. You could either assign a tool to an employee, start using the booking and check-in/check out feature, or you could leave it be until the tool's details change in some way, and you have to update it on the tool tracking system.

Assigning Tools to Employees
Every member of your team will have a specific set of tools they work with. So all the tools and equipment that are being used by one individual can be assigned to them via itemit. This allows you to see instantly who is responsible for which tool. 
To assign a tool:
Open the asset profile in the app.

Click 'Assign to a User.'

Choose an itemit user or a contact from your list of contacts.

You have successfully assigned a tool to a team member.
Assigning tools to employees organises your tools better, and promotes responsibility among employees for the tools that are assigned to them. This way, each employee is responsible for tracking and keeping tool details up-to-date in their respective asset profiles.

Tool Booking — Tool Check-In and Check Out
Tool booking and equipment check-in and check out are two of the most useful features that a tool tracking system has to offer. When a member of the team needs a particular tool in the upcoming days, they can simply book it for selected dates. This ensures that the tools are available when they need them.
The check-in check out functionality allows users to mark equipment as 'checked out' when they're taking it out of the workplace and 'checked in' when they bring it back in. This allows managers to keep a vigilant eye on the equipment being moved in and out so that no tools go missing in the process.
On top of the excellent tool management features we've talked about above, asset tags can be used along with the tool tracking system for their various benefits. You can tag each of your tools with a unique QR code tag that gives each asset a unique identity and speeds up the tool identification process. 
When you scan a tool's asset tag with the tool tracking system, it identifies and displays the asset profile immediately. Asset tags are an excellent option for you if you work with multiple tools that look exactly the same and it's difficult to differentiate between them. When tagged, you can easily tell one identical-looking tool from another.

The Best Tool Tracking System on the Market
itemit is by far the best choice for you if you want to set up tool tracking instantly and start reaping its benefits from day one. This tool and equipment tracking software solution is fairly easy to use with a swift and easy-to-use user interface. 
You're probably new to tool tracking software, and hence, itemit suits you best because it's so easy to set up and use. Moreover, itemit makes tool tracking smooth with its seamless app and web portal integrations with over 2000 apps. 
Not only that, there's a wide range of features you can take advantage of. If you opt for itemit, tool tracking is not the only thing you can do. You can also use it as a fixed asset register or for IT asset tracking. 
Start your 14-day free trial by filling in the form below to find out more about how itemit helps you in tool tracking. If you've got any special questions, please feel free to contact us at team@itemit.com.
Choose a better way to track your assets
Start your free 14-day trial now
Instant access. No credit card details required.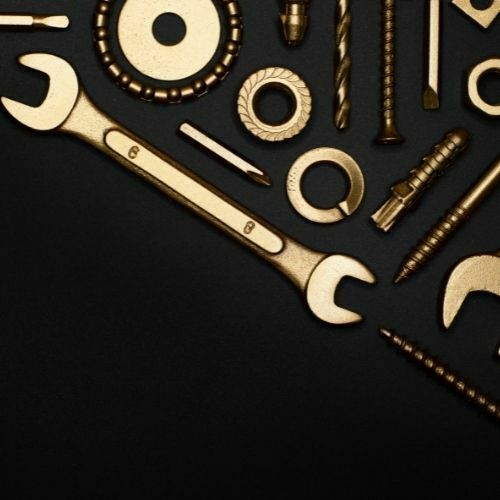 Is managing your hardware assets tricky? Read this article to find out why using a hardware asset management tool is the way forward.
read more