How Could Asset Tracking Be Used in the Horticultural Industry
How Could Asset Tracking Be Used in the Horticultural Industry
Keeping track of assets can be a thorn in the side for many businesses, and the horticultural industry is no different. With a huge number of assets and different team members checking equipment in and out relying on spreadsheets can soon become an overwhelming task. Asset tracking can alleviate these issues and streamline your operations resulting in more time and less costs. 

Challenges in the Horticultural Industry
The horticultural industry is distinct from many other operations due to the following reasons: 
Primarily outdoor operations, often spanning large areas

Numerous assets spread over different locations

Living assets i.e. plants and trees
Asset tracking offers a solution to many of these challenges by creating greater visibility and control.  Whether the asset is living or not, asset tracking can keep tabs on its whereabouts wherever it may be. With a streamlined, centralised system users can view their entire asset register in one place and pull all the information together into customisable and exportable reports.

Horticultural Applications of Asset Tracking
A feature of the horticultural industry that sets it apart from almost any other is the fact that a high proportion of its assets are alive. This poses a set of unique needs and challenges for those in the business since many of the assets are in a constant state of flux and need ongoing care, whether that be day-to-day watering or more involved treatments to manage pesky aphids or even disease. 
One of the most simple but useful features of horticulture asset tracking is being able to tell when the last time your plants were watered. After you have watered a set of plants, you can record it in the asset register. You can also record the date of any treatments given to the plants in the online asset register.
Plus, you have the option to track assets over time and add images too. So if you want to visually track the growth of a plant, take a picture and add it to its asset profile and you will soon have a digitised record of your plant's growth.
A huge array of tools and equipment go into horticultural activities. From the spades and shovels to the shears and secateurs, the list goes on. This amounts to a big investment and, like with any investment, you need to look after it. It can be easy to lose track of things as they move around vast open spaces or from garden to garden. This poses a challenge to ensuring the longevity of your equipment and maximising the money and resources you've put into them. 
Asset tracking can alleviate many of the concerns surrounding protecting your assets. You can attach asset tags to each pot, seedling tray or tree, providing it a unique digital profile. In the asset profile, you can store information like species, cultivar, age, date of sowing and much more. Asset tracking software can improve your inventory management by informing you of what equipment you have, where it is, and who it has been assigned to. For example, if somebody requires multiple pieces of kit, you can bulk check them out with itemit's equipment checkout system, then bulk move their locations.
It takes a lot of people to bring a garden to life. With various teams and companies working together and sharing assets, knowing who has what and when can get complicated. Equipment can easily become mixed up, misplaced, or end up in the wrong hands. Asset tracking can help to avoid these mishaps by streamlining the whole operation. With fixed asset registers and automatic data collection you can keep a log of who an asset has been assigned to, where it is and help your team to return it on time. 
Using an online asset register, you can assign an asset to a person. With asset tracking, staff can use centralised platform to collaborate on projects. itemit's asset tracking software can also be used as an online asset booking portal and schedule equipment in advance. You can use itemit to log rentals to other users, companies, or anyone else for that matter! Booking equipment ahead of time in a centralised system will optimise the efficiency of your workforce.

itemit's Asset Tracking Solutions
itemit's asset tracking solutions are scalable, transparent, and efficient. Our fully-equipped suite of helpful features, from equipment check-in and check-out functionality to bulk actions, can allow you to seamlessly update and improve your current process. With itemit's asset tracking solutions your next horticultural project will be coming up roses.
If you feel itemit could be the solution for you, why not pop the team an email at team@itemit.com and ask any questions you may have! Alternatively you can trial itemit for 14-days for free! Whats to lose, start your asset tracking journey today.
Choose a better way to track your assets
Start your free 14-day trial now
Instant access. No credit card details required.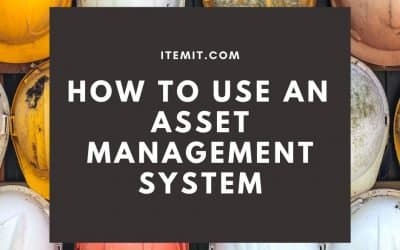 Make the most of your asset management system with this handy guide. Tag assets and create a fixed asset register with ease. Start your free trial today.
read more