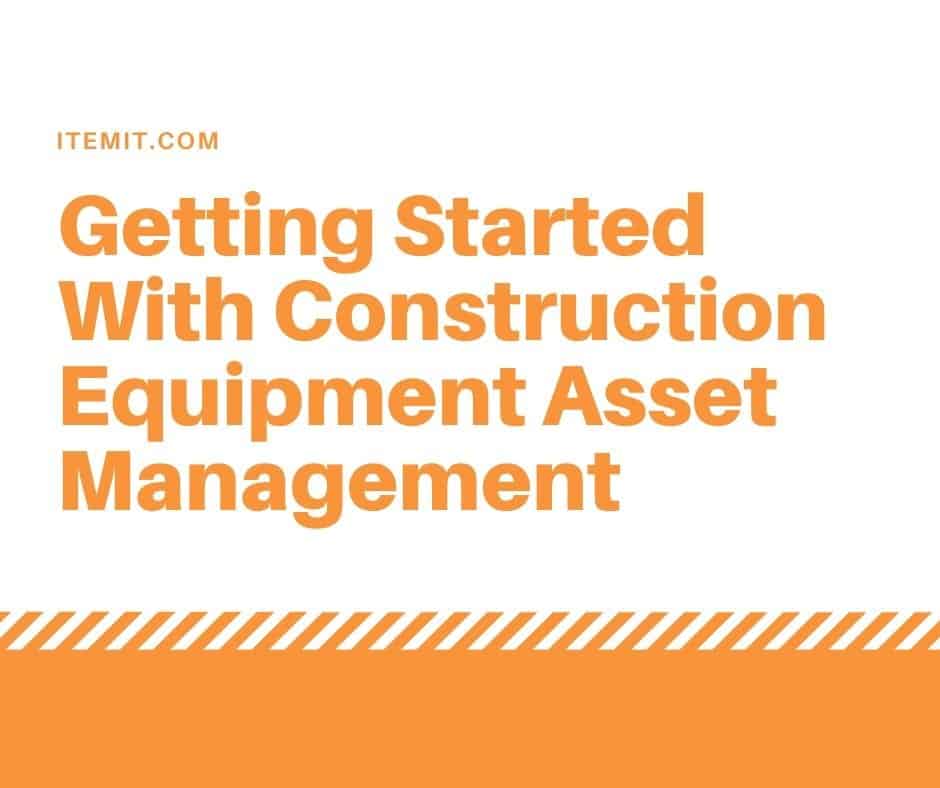 There are many opportunities within the construction industry to optimise and streamline processes using construction equipment asset management.
Firstly, let's start by answering the question of 'What is construction equipment asset management?' Simply put, it's the tracking and management of all your construction equipment, tools, plant and machinery. This includes tracking asset location and monitoring asset condition and availability.
If you're new to the world of construction equipment asset management, check out this guide on what you can do to implement a construction equipment tracking solution.
Log all of your Construction Equipment Assets
Your business may already have a fixed asset register that includes your construction equipment. It's worth discussing this with the broader company to establish if you have an asset register, if it's up to date and if it could be a starting point for your equipment asset register. If you're keen to learn more about how a fixed asset register can benefit your business, you can do so, here.
Whether or not you have a fixed asset register, it's important to track your assets uniquely. What this means is treating each asset as a unique asset – because that's what they are. Maintenance against one piece of equipment is relevant to that exact asset only and can be useful to make informed decisions about continued repairs/maintenance on each asset.
The best construction equipment asset management software does the job of creating and maintaining an asset register of your critical tools and equipment. Additionally, due to the nature of the construction industry and also the equipment and machinery that are relied upon, the right equipment tracking system ensures you can see instantly the last location of all your kit as well as monitor its condition and availability. These extra pieces of information are critical to optimising your processes and ensuring jobs get completed on time and budget.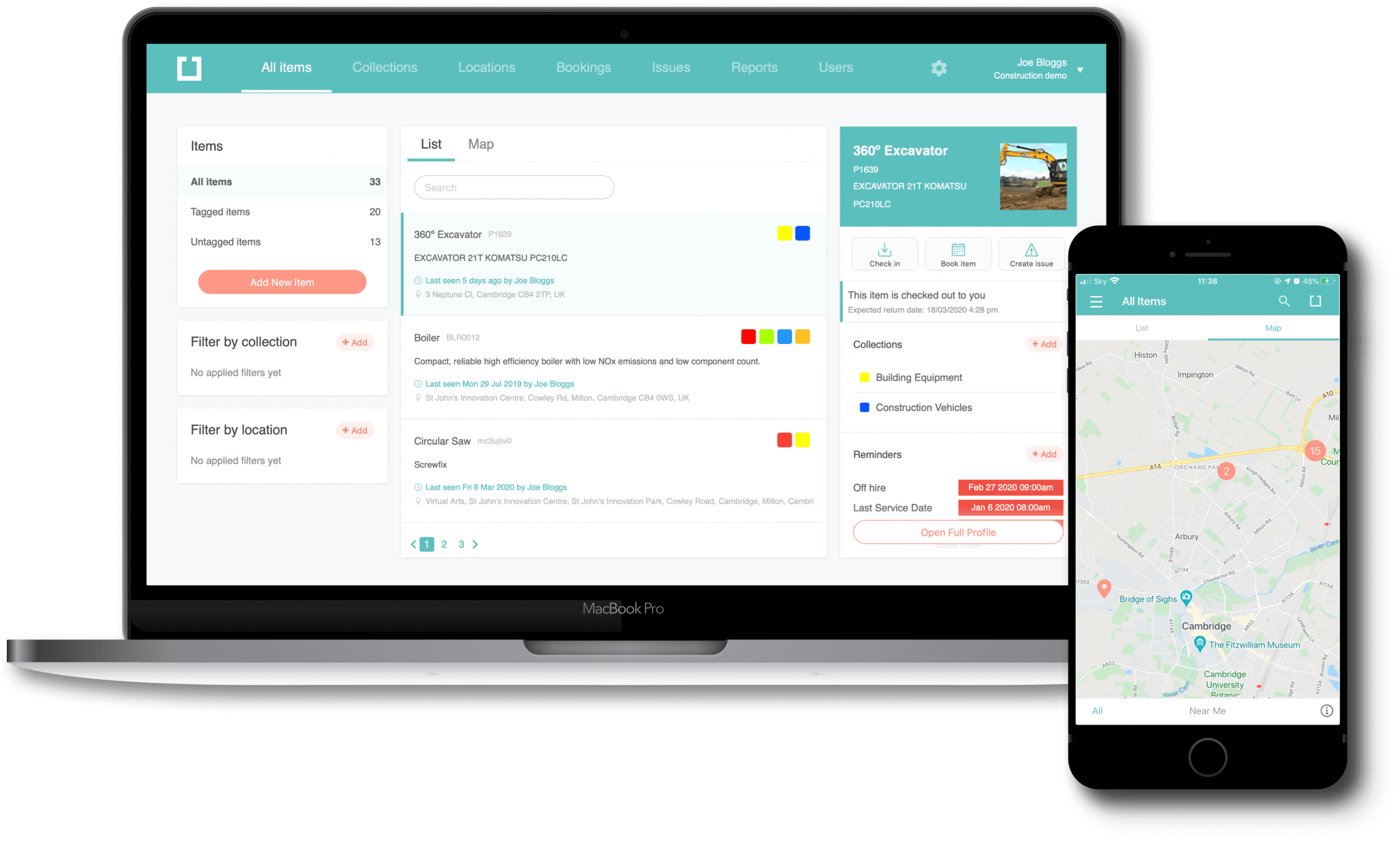 Tag tools, equipment and machinery
Tagging your assets is an essential part of implementing an effective solution. We have crafted two tagging options which cover most requirements. These are vinyl asset tags and metal QR plates.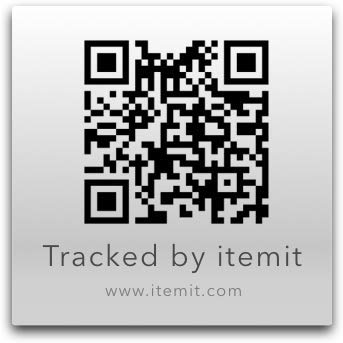 A top tip from us, having worked with many construction companies to implement equipment asset management solutions, is to tag assets while you're logging them in your asset register. It's essential to take a realistic approach to equipment tagging and tracking. Firstly, it's unlikely all of your assets can be tagged within a week; even a month may be too ambitious. Tools and equipment that are in circulation will very likely need to come back to a central base to be logged and tagged. Alternatively, you can spread the burden and have each project team tag their own equipment. If you'd like to discuss the best option for your business, contact us, and we'll be very happy to answer your questions and make practical recommendations.
Equipment Maintenance Tracking
Once you're underway with better equipment tracking, you can also take advantage of construction equipment maintenance software that will benefit the business even further. Add inspection, maintenance and servicing due dates for each asset and you'll be alerted when tools and equipment require attention. It's a straightforward way to simplify what can otherwise be a very chaotic and stressful process.
Add any other Asset Information you need
Storing all information relevant to assets in one easily accessible place has excellent benefits. This can include:
User manuals

Financial/Purchase information

Manufacturer/Model

Serial Numbers

Photos

Warranty Expiry dates

Spares/Replacements links

And much more!
Make Better-Informed Decisions
One of the most helpful things construction equipment management does is create an automated, detailed history record for each and every one of your assets. Having this audit trail assists with reporting, monitoring asset whereabouts, clamping down on asset loss and damage and compliance checks.
The best thing about using construction equipment asset management software is that it helps you make more informed decisions. For example, if you can see that an asset has required a lot of reactive maintenance, it may be more economical to replace it rather than to continue repairing it.
Choosing the right Equipment Tracking Software
With itemit, you'll be able to track and manage all of your construction tools and equipment in a simple way. To see how itemit can save you time and money, start your free trial and start tracking your construction equipment today!
If you're looking for more information, read our post on how to use construction equipment maintenance software.
Start Using Construction Equipment Asset Management Software Now

Start your free 14-day trial now
Instant access. No credit card details required.