Tracking Guitars Using Asset Tracking Systems
Tracking Guitars Using Asset Tracking Systems
Asset tracking can be used in a wide range of situations. What people may not realise is that the business benefits can also transfer to a return on investment in your home life, too.
So, whether you're a professional guitarist or a hobbyist, you can use asset tracking systems to better track your guitars. This is great if you have one guitar or if you're a bit of a collector as you can log your guitars and critical information about them.
Overall, you get the benefits of a lower likelihood of losing your instruments, but you also get the benefits of more visibility over asset information, tuning dates, and more.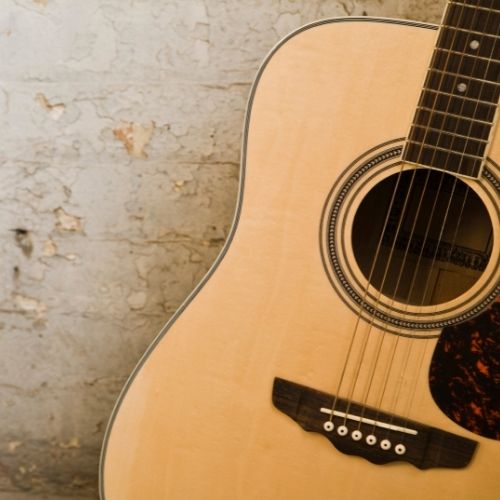 How Does Asset Tracking Software Work?
Asset tracking software is built to work for any asset. In this sense, it doesn't matter if you're using asset tracking software for IT asset management, fixed asset management, or equipment tracking.
This is because the core concept relates to having a unique asset. A guitar is a good example of this. It might be handmade and, therefore, globally unique. This makes it critical to track and protect.
However, in a lesser sense, everything you see is globally unique. Your laptops, monitors, phones may have all come off a production line, but there's only one that's yours. 
Asset tracking software uses the concept of unique assets and allows you to create asset profiles that house critical asset information. If it's a laptop, you can add warranty dates and invoice numbers, for example.
So, how can you apply this to guitars?

Tracking Classical Guitars
Classical guitars often have a long, colourful history. This is why using asset tracking principles is great when it's applied to these instruments. 
If your guitar is handmade, you'll be able to add the year it was made as well as the workshop as information in your asset tracking app. If not, you can add the make and model.
Every time you retune your guitar, you can also log this change to keep track of when it's getting used to its strings. The strings themselves can also be logged as information.
RFID asset tracking is an option here, too. Asset tags speed up asset operations and improve asset location tracking. However, you won't want to use a visible tag. Instead – you can conceal an RFID tag on the inside of your guitar and it will still be scannable.

Tracking Acoustic Guitars
You can track acoustic guitars in much the same way as classical guitars, but there may be a few bits of extra information you wish to add. Here, for example, the type of string may be more critical to you, whether it's high or low tension or the materials they're made from.
There's also the possibility that your guitar is electro-acoustic, in which case you'd be able to log this and track more of the auxiliary systems that come with that.
If you're recording acoustic songs, too, there's no reason why you won't be able to track the entirety of your kit, including your laptop and songwriting tools.

Tracking Electric Guitars
Electric guitars will be the most difficult to track with asset tags, as you can conceal RFID tags under an acoustic or classical guitar's face. You can still monitor and keep track of locations using assignee and check in check out software features, among other things, however.
Therefore, you won't need to tag your electric guitars and can still keep a close eye on them, no matter how many you or your store owns. 
Then, you can also track all of the tools and equipment you use alongside your guitar, including distortion pedals, amps, cables, and more. This way, you get an overall view of what's available.

Using itemit's Asset Tracking System
itemit's asset tracking system makes tracking any assets easy. So, when you're tracking fixed assets or IT assets, you can use the system to save time and money. 
This is because itemit's system is based on the concept that every asset is unique, which means that you can track anything from guitars to laptops to stage props and cameras. 
This philosophy is why there are hundreds of people across the globe tracking thousands upon thousands of assets, from the IT to the niche. 
To find out more about how itemit can help you, you can contact the team at team@itemit.com. You can also fill in the form below to start your 14-day free trial.
Choose a better way to track your assets
Start your free 14-day trial now
Instant access. No credit card details required.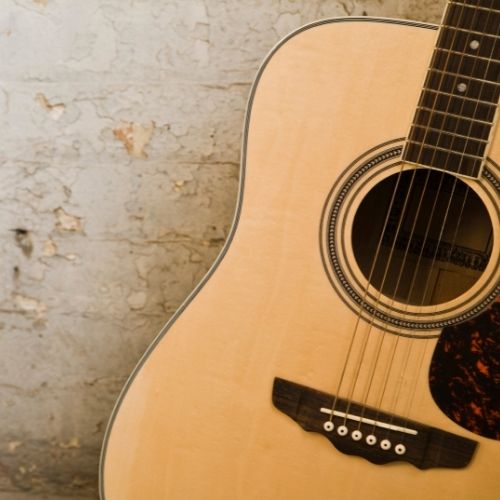 How can an equipment tracking register be used for and prove very useful when auditing your business? Read this post to find out!
read more