Why itemit Is The Best Asset Tracking Software
Why itemit Is The Best Asset Tracking Software
What makes itemit the best asset tracking software on the market? Surely, there are quite a few brands that make the same claim, but how many of them live up to it? 
Being the best asset tracking software is quite the claim in a competitive industry as asset tracking, so we better have enough to back it up. But before we get into substantiating itemit's superiority over other asset tracking software, let's talk a bit about you! 
Chances are that you're a business owner, manager or employee researching for the best asset tracking software for the company you're associated with. Naturally, you want to do this task to the best of your ability and find a software solution that suits your needs best. We're here to help you do just that! 
This read will not take you more than 10 minutes but by the end of it, you'll have your answer. Buckle in. Let's get started.

How Do You Evaluate the Best Asset Tracking Software?
It's a good idea to look at the map before you take on a journey. When getting to the best asset tracking software is your destination, we should get started on the right path. This means knowing what factors evaluate when comparing different asset tracking solutions.
First and foremost, the software you choose should be the one-stop solution to your problems. The general purpose of every asset tracking software is the same: to track assets. But every software is built differently, has different nuances and is better suited to different kinds of businesses. 
For instance, asset tracking software that helps a taxi company track its vehicles won't necessarily be helpful for an IT company that needs to keep an accurate asset register of all devices it owns. Unless it's built versatile. 
So it boils down to you and your specific needs. The best asset tracking software for another business in another industry might not be the best choice for your business. That said, this blog post helps you choose the asset tracking software that's right for you.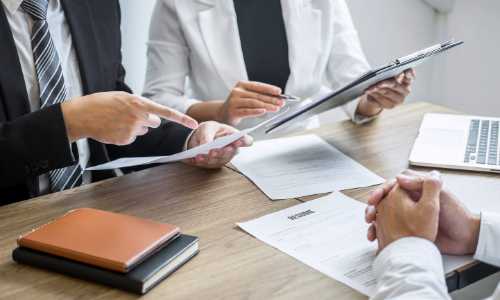 Understanding Your Needs First
To choose the best asset tracking software, you need to understand your asset tracking needs first. A Google search for the 'Best asset tracking software' will land you on endless listicles with a lot of potential options to go with. Being bombarded with so many options at once can be quite overwhelming. Not only that, but not everyone has time to read all of those posts and compare each software's features with others.
Things become much easier once you're sure of what you're looking for. When you know what you want, the decision-making process is much faster.
What does your company do? Are you a manufacturer? Do you provide services? How many employees do you have? Are you a small-scale, medium-scale or large-scale enterprise? 
Ascertaining these facts will surprisingly narrow down your search. This is because some asset tracking apps are best for companies with 100+ employees while some are great for small enterprises.
Why do you need asset tracking software? Do you want to keep a fixed asset register? Do you want equipment checkout software? Or you're just looking for a general-purpose asset register that can help you keep an eye on all sorts of items.
Some of you might even be looking for a personal asset register to help them move houses without losing their stuff. The applications you'll find on the market may not offer what you need. So that's an easy way to further narrow down your approach.
All companies allocate a limited budget to their asset tracking programme unless you work at the World Bank or something. But even then, you have to find software that will do the job inside your budget. This is yet another straightforward consideration that will slash off software solutions that are too expensive.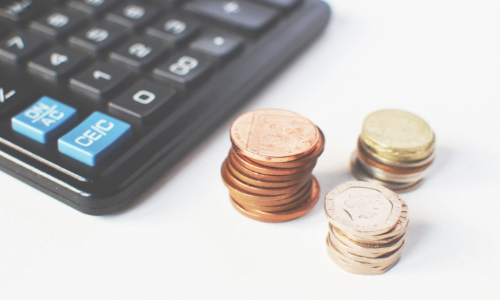 Are you looking for an easy-to-use application? Do you want all of your employees or team members to be able to use it without much difficulty? Or are you looking for a more advanced solution that will only be used by a few trained professionals in charge of asset tracking? 
Your business type and size, asset tracking needs, budget and complexity requirements are some of the most important things you need to understand about your company. This gives you an instant boost in the right direction by narrowing down your search and helping you dismiss unfeasible options. 

Factors to Consider when Finding the Best Asset Tracking Software
Asset tracking has depth. You need to look at quite a few different asset tracking needs and functionalities to reach a decision. Let's jump right in.
Not all asset tracking software are easy to use. Finding an intuitive asset tracking app should be your top priority if it's going to be used by most or all members in your team. Not everyone is comfortable working with different types of technology and apps. Hence, you need to choose a software that your employees can easily learn to use.
This factor also includes the devices the software is compatible with. Ideally, it should run on all operating systems that your company uses. In most cases, this includes iOS, Android and web applications for computers. The asset tracking app should be easily installable and ready to use. 
itemit checks in all boxes when it comes to ease of use. It's an off-the-shelf solution with an intuitive interface that anyone can learn to use in a jiffy!
This refers to where the asset tracking app stores your data. It may be online on a cloud-based database or locally in one of your devices. Softwares that use cloud-based databases to store your data are a clear winner here. 
Cloud-based asset registers mean you can access your assets' data from anywhere with an internet connection. That said, all of your data is secure and only authorised personnel can log in to view information. Local storage means your asset register cannot be accessed remotely and you're always at the risk of losing precious information. 
itemit stores your asset data online so you can view and edit your asset register no matter where you are. Take the win again.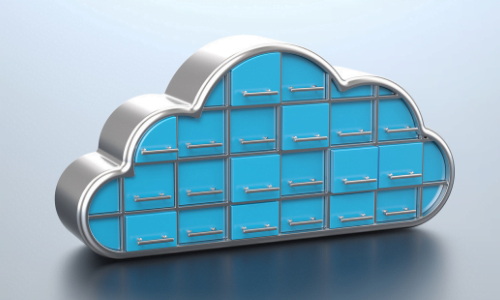 The ideal asset tracking software should offer robust location tracking for your assets. This goes a long way in making you productive and reducing losses. While this includes GPS tracking, it's not limited to just that. The asset register app should let you record the location for any asset whether or not you use GPS tags. 
itemit lets you track asset locations with simple QR code asset tags as well as RFID tags. We'll come to asset tags later, but this was just to mention that itemit lets you record the real-time locations for all your assets with just a simple asset tag scan. This updates the item's location in the asset register so all users can see where each asset is.
Asset tags are physical labels that help connect a physical item to its digital profile in the asset register. They make asset tracking a walk in the park. All you have to do is scan the asset tag with your smartphone scanner or a special scanner if you're using RFID, and it automatically updates the asset's location and opens up its profile so you can record fresh details right away.
itemit offers QR code and RFID tags so you can tag all kinds of assets. GPS tags are also available for tracking larger assets such as vehicles.
Automation is the future. You need to start automating the simplest asset tracking tasks so you and your team members can make the most of your time. The best asset tracking software should provide a decent degree of automation. For instance, asset locations should automatically be updated when an asset tag is scanned. 
The app should also help you send automatic maintenance alerts to relevant personnel without having to reach out to every person individually to let them know of a maintenance issue. itemit does all of that.
Many claim RFID to be the future of asset tracking. That is very much the case. If you're from a small or medium-scale business, you might be thinking that this advanced technology is of little use to you. But that's not correct. Small-medium sized businesses can use RFID solutions, and it can really boost them ahead of the competition. 
RFID asset tracking empowers you to automate a lot of functions. For instance, RFID tags can automatically be scanned by fixed scanners if they enter their range. This way, basic asset tracking functions can be performed with zero human interference. itemit offers excellent RFID functionality so it checks this box as well!
The solution you choose should be versatile. What does this mean in terms of asset tracking? Keeping a record of the items you own can be in the form of IT asset tracking, fixed asset tracking, equipment check-in and checkout, or even high-value collection audits. That seems a lot of different stuff for one app, but in an ideal world, you should be able to do all of it with one software.
itemit brings you that ideal world. It's one of the most versatile asset tracking software on the market. You can use it for tracking all sorts of assets and it will do you a perfect job!
No matter how good a software is, you will inevitably run into a problem or need some help while you use it. This is where customer support comes in. The best asset tracking apps have robust customer support that's available at all times to explain how things work and help you sort out an issue. 
itemit has a very friendly customer support team that's at the ready 24/7 to solve problems and answer any questions you might have.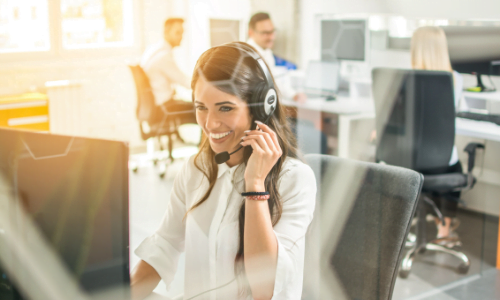 Shareability refers to how many people can use the asset tracking software at a time. The greater the number of team members you can collaborate with on the asset register, the better. This is because asset tracking is best done when it's a shared responsibility among different members and not reliant on just one person. 
itemit's Starter Pro plan lets you share the asset register with up to 3 users with the Pro and Industrial plan offer unlimited users. The extreme shareability makes itemit the best asset tracking software to delegate asset-related responsibilities.
We all need to keep our finances in check. The ideal asset tracking software gives you value for the money you spend on it. But not just ROI, the subscription plans should be reasonably priced that suit both small-sized businesses and large enterprises. itemit offers excellent features at pretty good pricing plans that are scalable as your company grows.
itemit comes with a wide range of powerful features. Location tracking, configurable report generation, AI-powered image recognition, creating maintenance schedules, you name it – itemit has it all.
If you want to learn more about why itemit is the best choice for you, contact our team at team@itemit.com. We are always more than happy to resolve any queries that you may have!
If you wish to gain some hands-on experience with itemit, sign up for our free 14-day trial below!
itemit The Best Asset Tracking Software 2022
Choose a better way to track your assets
Start your free 14-day trial now
Instant access. No credit card details required.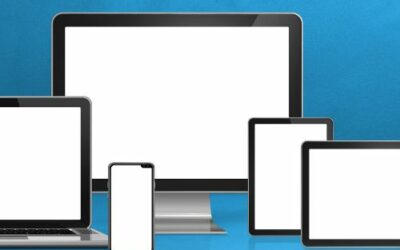 Take care of your computer equipment by adding it to an inventory and learn how to IT inventory software by reading this article!
read more