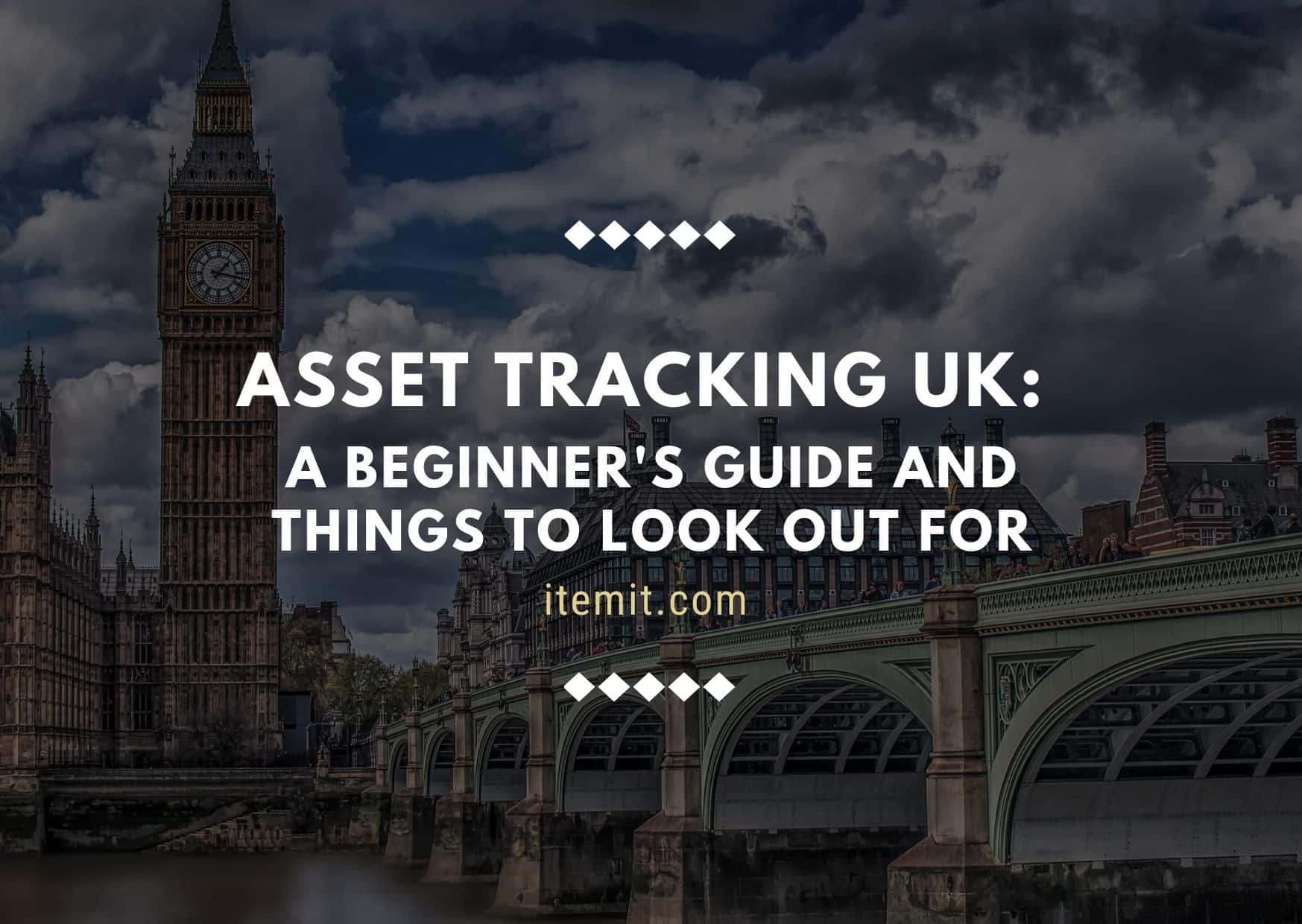 If you're looking for UK asset tracking software, you've come to the right place. 
You've taken the first step towards gaining greater control, accountability, and transparency over your assets. With an effective UK asset tracking system, you'll be able to monitor your assets, save money and save a lot of time.
So, where do you begin? What kind of UK asset tracking system should you be looking for?
UK Asset Tracking Software: Where to begin
When we refer to asset tracking software, what we mean is the system or solution you utilise to help you keep track of your business' assets and equipment. In the past, you may have used a spreadsheet to track your assets, but this is the most inferior method of asset tracking. If you're still using a spreadsheet, read our advice here on why you need to stop using spreadsheets to track your assets.
If you're a UK-based business, choosing a local solution has some great benefits. If you're purchasing hardware such as tags and readers to complement your UK asset tracking software, then you can expect much faster, cheaper and easier shipping. The quicker you get started, the sooner you will reap the benefits! In addition, you'll be able to take advantage of a local support team that speak your language, literally! Read more here about why UK asset tracking software could be the best option for your small business.
The Importance of Choosing the Right Asset Tracking System
Using the best UK asset tracking software will automate a lot of your processes. Once you've logged your equipment in the software and tagged your assets (if applicable), you will simply scan an asset's tag to view and update its information. The best solution even records the location of the asset and the user that has the asset automatically!
The reason you're using UK asset tracking software may differ, but the use of QR code asset tags will help with all processes. For example, if you're specifically looking for a way to track your IT hardware and equipment, then you need computer asset tracking software. Whereas if it's healthcare asset tracking software your business needs, then most solutions will be able to cater for unique medical device tracking too.
Whatever your use case, UK asset tracking software will transform your asset tagging and management.
Things to Look Out for:
Are there large upfront setup fees?
Some UK asset tracking companies charge setup fees that can run into thousands of pounds. At itemit, we don't believe in charging you hefty setup fees. They're unnecessary and add a huge barrier to utilising the software and improving your processes.
Can you try the software for free?
Asset tracking software is a huge investment in terms of both money and time. That's why we believe it's only right to let you try the software for free for 14-days so you can be 100% sure it's what you're looking for. If an asset tracking solutions provider doesn't let you try their software before you buy it, what are they trying to hide?
Can you get customised asset tags?
Some times, one size just doesn't fit all. Make sure the software lets you use different tagging options and to generate your own custom tags with sequential numbers, branding, and whatever else you need.
To find out more about how itemit's UK-based asset tracking software can help you, whether you're in the UK or abroad, you can contact the team at any time, or fill in the form below to start tracking your assets today! 
Start Using UK Asset Tracking Software Today

Start your free 14-day trial now
Instant access. No credit card details required.