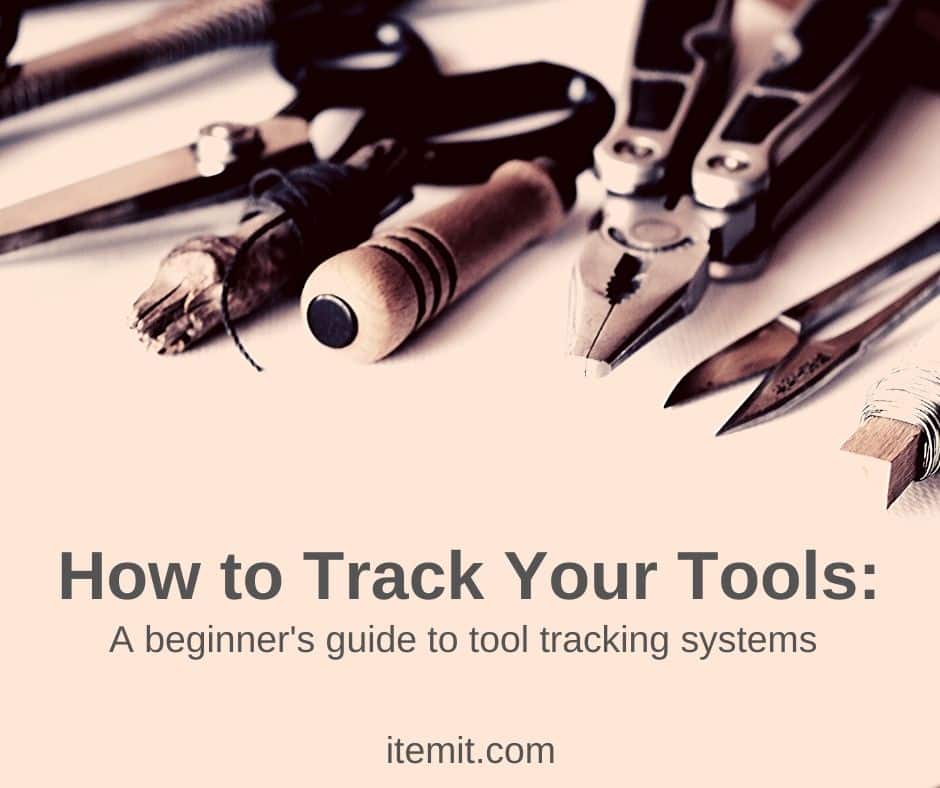 Tracking your tools is critical, but it doesn't have to be complicated. If you're using a spreadsheet at the moment or even tracking your tools the old fashioned way, with a pen and paper, then tool tracking software is just what you need to streamline and simplify your processes.
We've compiled a short beginner's guide to tool tracking to help take away the mystery and make it easy for you to get started.
How to track your tools: A beginner's guide
Step 1: Purchase 'proper' tool tracking software
The first step towards tracking your tools better is to invest in tool tracking software. If you're reading this blog, you've probably found that spreadsheets and pen and paper really aren't enough to cut it. The tool tracking system you use must offer all the required functionality. This is something that you need to get right first time around so as not to waste any time or money and to ensure you get adoption across the wider team.
Step 2: Log your tools in your new tool tracking system
When it comes to discovering how to track your tools, knowing what tools you have in the first place is absolutely key.
Being realistic, it's quite likely that the first element of this is to go and find all the assets you think you have. This can often involve getting a list from your accounts department of all the new tools that have been purchased and making sure each is logged in the system.
We do recommend tracking all tools within a particular area or region or site, rather than starting with a sub-set of tools as this can lead to more confusion as your team won't know which are logged on the tool tracking software and which are still using the old process.
While you're logging tools in the system, we highly recommend you also do the next tagging step at the same time – while you've got the asset in front of you!
Step 3: Tag your Tools
When you're logging your tools into your asset tracking software, it's helpful to tag them at the same time to avoid duplication of work and effort!
Our most commonly used tagging method is QR codes. The itemit tool tracking system also lets you tag assets with RFID tags if necessary. If you're curious about what the differences between QR and RFID are, check out the article we wrote that discusses exactly that!
In this video, you can see how easy it is to tag your assets in itemit.
Step 4: Populate your asset records
To begin with, we always recommend adding only the key information about your assets so that the initial task is manageable. Once you're up and running and moving towards having a full fixed asset register, you'll need to add more information and properties to your asset records. This could be anything as your tool tracking software should allow you to add all sorts of customisable fields. Here are some of our most frequently added properties and documents:
Item name, serial number, description

Manufacturer

Model

Assignee

Availability status

Location

Item type

PAT test due date

Inspection due date

Replacement date

Purchase price

Proof of purchase 

Warranty expiry

Profile photo

User manual
How you track your tools becomes far simpler when you can see all the relevant purchase, insurance, maintenance, and usage information against each and every one of your tools.

If you'd like to see how easy it is to add more properties to your assets, check out some of our quick tutorial videos below:

Step 5: Start Tracking!
The final step in how to track your tools is to, well, track them!
Once your assets are nicely logged in your new tool tracking software, and you've invited your team to the account so they can help to keep track of your equipment management, all that's left to do is use the system and reap the benefits!
Each time a tool is moved to a new site and scanned, the asset's last seen location is updated in real-time. You will see incoming issues reported against equipment in the itemit web portal.
All this information collected creates an audit trail for each unique piece of kit. With the itemit reports page, you can utilise this data to make informed decisions about maintenance priorities, replacement of assets and purchases.
In fact, itemit can do all of this and a lot more. If how to track your tools is at the top of your priority list, try itemit for free and see how easy your tool tracking can be.
Find Out More About Tracking Your Tools
Start your free 14-day trial now
Instant access. No credit card details required.