How To Manage Office Equipment: Tips and Tricks
How To Manage Office Equipment: Tips and Tricks
All office equipment needs to be both managed and tracked. Whether you have fixed office assets or assets that are used elsewhere, managing them makes sense. Ideally, you will know exactly which assets your business owns and how much each of those assets is worth. However, managing your office equipment is easier said than done, as is tracking such equipment. 
Here at itemit, we can teach you how to manage office equipment with ease. As a result, you will know what you have, how much it's worth, and where it's located at all times.
How to Manage Office Equipment
One of the best ways for you to successfully manage your office equipment is by using our asset tracking software. Our software allows you to create digital profiles for all of your assets. As soon as a profile has been added you can enter as much information as you wish. For example, you can enter each asset's:
Make and model

Colour and size (if relevant)

Date of purchase

Price at purchase

Current value

Estimated life span

Warranty details 

Insurance information 

Last-known location

Last and current user

Maintenance record 

Maintenance schedule 
When every asset is included in the asset register it allows for better management of office equipment. As a result, assets are a lot less likely to break down or go missing. This, in turn, ensures that businesses can spend less money repairing and replacing broken or missing assets.
Using Our Asset Tracking Software
When our asset tracking software is used, it allows you to fully and completely monitor your assets. In addition to this, you can create historical data that allows you to track crucial information over a long period of time. Such information can prove to be highly useful to a business. For example, you may wish to track how often a specific computer is used and by whom.
You may also want to use the data to help you to understand whether you have enough printers, for example. Did you know that it is possible for you to create and export reports using itemit's tracking software? This feature allows you to share data with others in your business. As a result, it can help you and your colleagues to form a clearer idea as to how well the business is performing.
Creating An Asset Register
When you know how to manage office equipment you can begin by creating an asset register. The good news is that our software makes creating a register very easy. All you have to do is to log into the software and get started. We have worked hard to ensure that every single aspect of our software is easy to use. This ensures that you can create an asset register with relative ease. 
When you add information to your asset register you will have the opportunity to group your assets into collections, should you wish to. In addition to this, it is also possible for you to filter your assets by collections. This ensures that you can track a group of assets or a single asset, should you wish to.
Those who know how to manage office equipment may be surprised to learn that itemit's software allows users to assign assets. This feature adds an extra layer of security while also allowing you to keep track of how often assets are used. 
The ability to assign assets is a useful feature particularly if you and your team work in multiple locations. When assets are assigned they are also tracked and it's possible to see who has which assets and where they are. Additionally, you can decide which members of your team you want to assign particular assets to and which members you don't. This adds another layer of security. In addition to this, it also makes sure that only the right people get to use the right assets.
Let itemit Teach You How To Manage Office Equipment
Here at itemit, we can teach you how to manage office equipment with ease. You don't need to use any complicated systems or paper files that can take up a lot of space. Our asset tracking software can help you to manage all types of office equipment quickly and easily. 
Regardless of where your office is, or how many team members or assets you have, we can help you. You can gain full control of all of your office equipment today. When you know how to manage office equipment you can potentially run your business more effectively. Contact us today to ask us how we can help you to manage all of your office equipment. You can reach our expert team at: team@itemit.com. Alternatively, you could sign up for our 14-day free trial to get started a little sooner, simply fill in the form below.
How To Manage Office Equipment
Choose a better way to track your assets
Start your free 14-day trial now
Instant access. No credit card details required.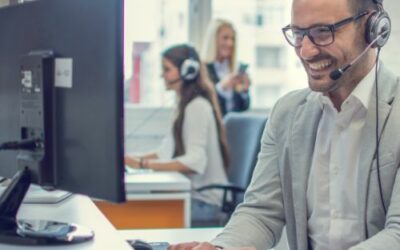 Is managing your hardware assets tricky? Read this article to find out why using a hardware asset management tool is the way forward.
read more