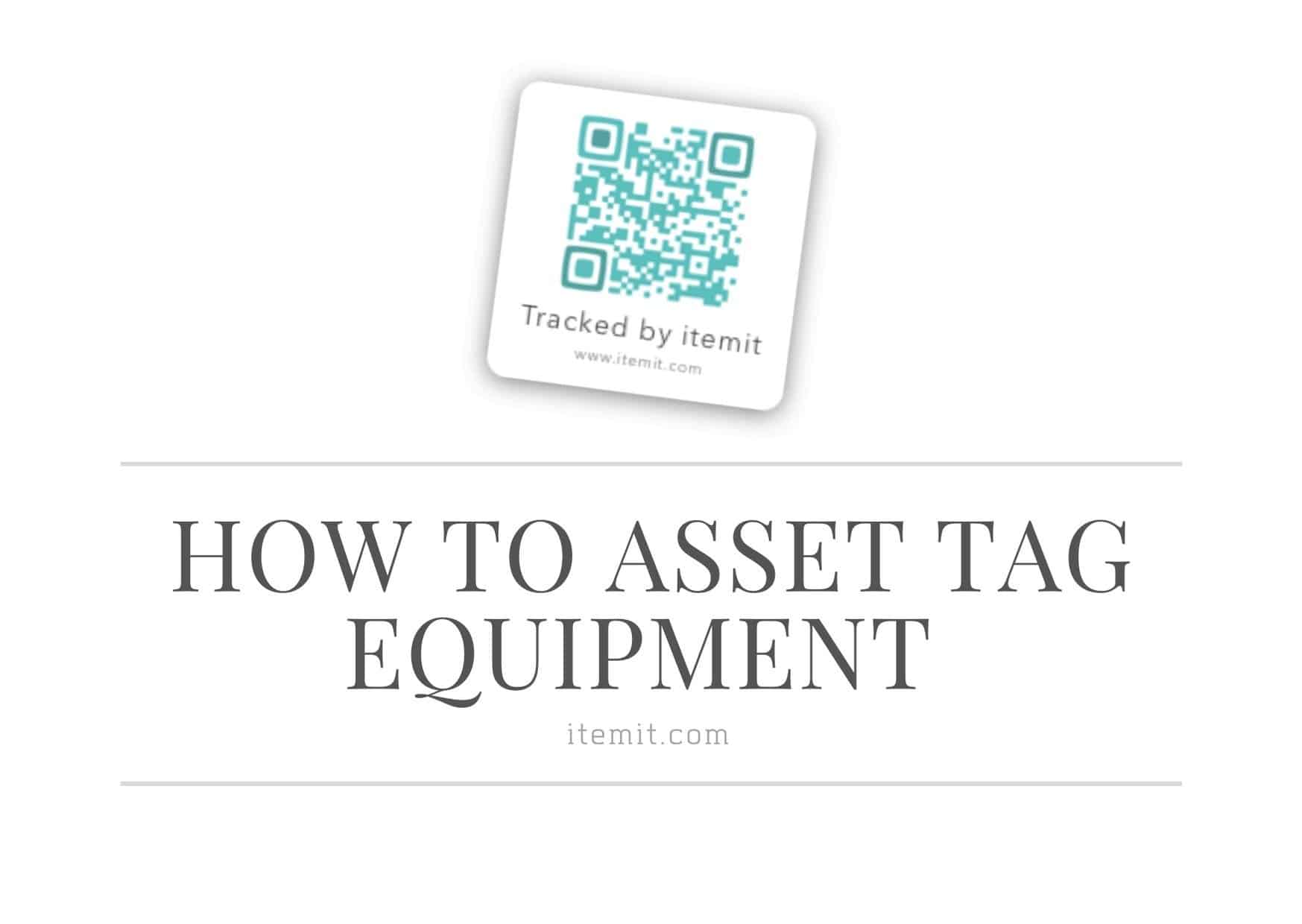 If you're starting to track your tools and equipment, you should be using asset tags to speed up and streamline the process. After all, time is money!
With the use of asset tags, equipment tracking is much faster. Simply open up your asset tracking app, scan the asset's tag, and all the accurate and up to date information you might need is readily available for you.
If you're at the beginning of your equipment tracking journey, you may still have some questions. For example, which tags should I use? Where should I stick them? And how do I use asset tags for better equipment tracking?
Well, you're in luck! We've compiled a handy step-by-step guide on how to asset tag equipment to answer all of your questions.
Step 1: Choose appropriate Asset Tags
First of all, your equipment needs to be appropriately tagged. What this means is that you need to purchase the right asset tags so that your equipment tracking system doesn't fail at the first hurdle. If your tags don't stick to your assets and they fall off or become damaged, it will be much harder to manage your tools and equipment, so it's crucial to get this step right the first time around.
There are some additional key things to bear in mind. If your equipment gets chucked about in the back of vans or is likely to get weathered, standard QR codes or barcodes may not be substantial enough. In this case, you'll need metal tags with a much stronger adhesive.
Step 2: Standardise your Process
The next step is to standardise your processes. When it comes to tracking tools and equipment, we've discussed common issues with hundreds of businesses just like yours. As a result, we know that even something as seemingly small as stipulating a tagging strategy can make a world of difference to the success of your new equipment tracking system.
This doesn't need to be anything complicated, even something simple like stating that all equipment, where possible, should be tagged in, e.g. the bottom right corner. This improves the speed for your tagging team as they don't need to think about and assess the best spot to attach the tag but also in future when one of the team needs to scan an asset, they know where the tag is instantly.
Equipment tracking should make things drastically faster and more efficient for your business. Standardising where tags are placed will play a significant role in ensuring this.
Step 3: Assign Tagging Workload
Another top piece of advice we have to share with you is to choose your tagging team wisely. Commonly, certain members of staff are more adapted to different types of work, and this can be particularly true where new systems or processes are involved. Some teams and staff can adapt very quickly, while others need a little extra time to get used to new systems. 
To ensure your equipment tracking process changes are a success adopted by the whole business, we'd strongly recommend selectively choosing a team of taggers that have a combined knowledge of the asset types that are being tagged and that are also highly adaptable. That way, those that get up and running fastest can assist others in the team as the system is rolled out.
Step 4: Tag and link Asset to Tag
The next step is auditing and linking the tagged equipment to your asset management software.
This should be a simple matter of typing in your assets and scanning the QR code, barcode, or RFID tag to link the asset to its online profile.
If you have a large list of assets, it may be possible to import the data into your asset tracking app. Then, you can simply walk around your lot or construction site and link your tags to your assets.
Equipment tracking can then commence!
Step 5: Start Tracking your Equipment
At this point, you're set-up, and the work is distributed. You know who's scanning the assets, when and where, and who's monitoring the audit trail.
With itemit's equipment tracking software, you'll be able to set permissions. This way, administrators can view and export customisable reports for insurance, compliance, and accountability purposes while contractors only have asset tag scanning access.
To find out more about how itemit can help you with your equipment tracking, you can find out more by contacting us or filling in the form below.
Start Using Asset Tags Today

Start your free 14-day trial now
Instant access. No credit card details required.