How To Track Hospital Equipment With RFID Tags
How To Track Hospital Equipment With RFID Tags
If you work in a hospital you'll know that it's often hard to keep track of equipment. With the same equipment often being shared between wards and departments, tracking isn't always easy. However, tracking everything can be made simpler if you use RFID tags. Tags such as these can help you to locate all of your equipment within moments. 
Let's take a look at how RFID tags can be used in a hospital, thereby making life easier.
RFID tags are tags that contain barcodes. These barcodes are unique to the tags and they can make equipment tracking a breeze. As soon as you attach a tag to a monitor, bed, laptop, etc. you can start tracking it. When scanned, each RFID tag will open up some tracking software. The software in question could allow you to see where your assets are. There's also the opportunity for you to add various pieces of information to each asset's digital profile.
You can do so much with RFID tags, especially those that have been made to last. When they're attached to your equipment they can monitor many different aspects. As a result, tracking your hospital equipment can be easier than you think.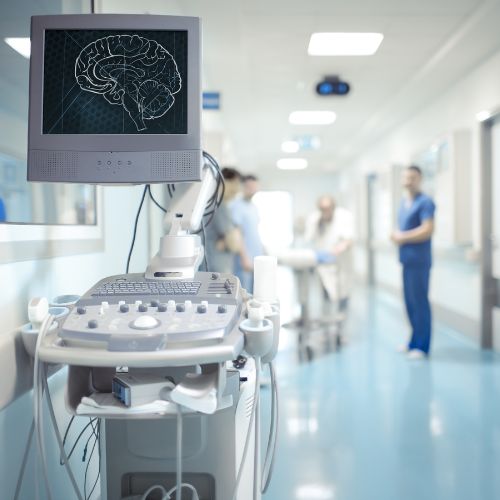 What Can You Attach RFID Tags To?
You can attach RFID tags to just about anything. As long as the asset in question has a flat surface, a tag can be attached to it. You could, for example, attach a tag to:
Medical fridges

Furniture

Examination equipment

Scanners

Machines

Computers

Microscopes

Storage equipment 

And so much more
As we have already seen, as long as there's a flat surface, a tag can be attached to it. You could, for example, attach an RFID tag to the side of a scanner that's used on multiple wards. You could put a tag on the underside of some furniture. Computers, tablets, and laptops could have a tag attached on the rear, or wherever is convenient. 
One of the benefits of using this type of tag is that they tend to be very robust. They have been manufactured to last a long time. Additionally, it may be possible (depending on the brand you use) to add the name of the department/hospital and/or trust to the tag. This makes for quick asset identification and it can help to reduce confusion as to which asset belongs where. 
When you use an RFID tag for equipment tracking purposes, it makes life easier. You can quickly identify assets, check them in and out, and so much more.
Tracking Your Hospital's Assets
Tracking your hospital's assets with RFID tags is easier than you might think. As soon as a tag has been attached to an asset the equipment tracking process begins. You can potentially see where all of your department's assets are at any given time. You could, for example, see if the scanner you need is on the ward or if it's being used elsewhere. Alternatively, you could choose to track every single piece of equipment that's in your hospital. 
Imagine being able to track the location of everything. Depending on the tracking software that you choose, you could categorise your assets into departments or wards. You could see which ward has the most scanners and medical fridges. You could see which wards tend to share equipment, and so much more. Tracking everything in your hospital is possible.
Location Tracking And So Much More
Equipment tracking software is not always limited to location tracking. Some software will allow you to do so much more. You could, for example, note the date of purchase, the cost at purchase, serial number, warranty details, insurance information, and anything else that's relevant. 
You may even wish to:
Set up important maintenance schedules for each of your assets

Allow hospital staff to book equipment in and out 

Update all of your assets using bulk actions 

Schedule important reminders such as

software licence

renewals

Create exportable reports based on the data that assets create when they're used

See which members of staff use which equipment more than others 

Report issues with assets to the maintenance team 

Only allow specific team members to use specific assets

And much more
Some equipment tracking software will allow you to track more than the location of each asset. Others may be limited in that they only allow you to track the location and nothing else. The good news is that most modern, easy-to-use tracking software will let you monitor your assets in many different ways. As a result, it's possible to track your hospital equipment within moments. This ensures that you can give the level of care that your patients deserve. 

Would you like to chat with an expert about hospital equipment tracking? Contact us today at team@itemit.com.
The Best Way To Track Hospital Assets
Choose a better way to track your assets
Start your free 14-day trial now
Instant access. No credit card details required.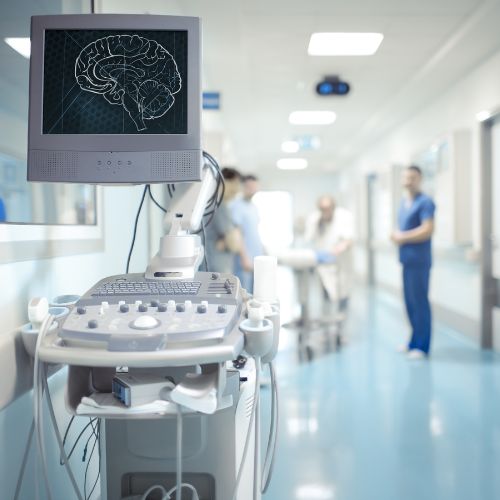 Do you know what ghost assets are and how using asset tagging software can help to eliminate them? Read our latest post now to find out!
read more