How The University of California San Diego Are Using itemit For Emergency Assets
How The University of California San Diego Are Using itemit For Emergency Assets
"itemit is a critical tool for us, helping us ensure the safety of our team."
"itemit is a critical tool for us, helping us ensure the safety of our team."
The University of California San Diego founded the Simons Observatory in the Atacama Desert in Northern Chile alongside the University of Pennsylvania, Princeton and Berkeley. The aim of the observatory is to help unpack the mysteries of space.
The remoteness and altitude of the Simons Observatory create a unique challenge. With the necessity to build high up and surrounded by vast miles of desert, isolation becomes a dangerous challenge to overcome. Safety assets, such as oxygen canisters, are necessary for researchers and workers, as well as a steady supply to avoid interruptions.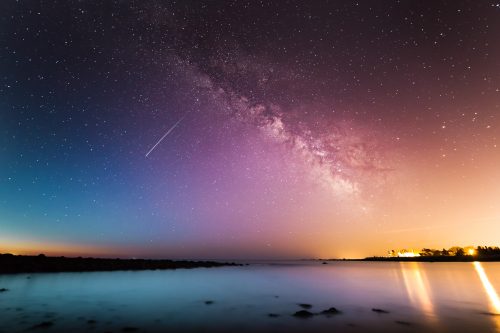 For the most accurate and effective observations, the Simons Observatory needs to be built high up and in a remote area, where light pollution can be controlled and removed. As such, it is currently under construction in the Chilean mountains in the Atacama Desert. This creates a higher risk of altitude-related illnesses which is compounded by the isolation as, while the technology is getting perfected, the people using it need to be protected also.
Safety, therefore, is a concern that needs to be addressed. Essential equipment such as defibrillators and oxygen canisters are needed to ensure everyone has enough oxygen and to assist in an emergency. Satellite phones are also essential due to the low signal environment as, if assistance is needed, speedy contact can make all the difference.
This creates a few unique challenges that must be overcome to ensure the safety of the crew. Phone bills need to be topped up and paid for at all times, the number of oxygen canisters needs to be known, knowing the location of all safety equipment is paramount, and knowing how much can be retrieved from storage in California is needed, too.
The University of California San Diego approached itemit to solve this challenge.

itemit's Equipment Tracking Software
itemit is an asset and equipment tracking software owned and developed by RedBite Solutions. With itemit, you can log all of your assets and equipment, track relevant information, set reminders, and track asset locations.
This solution has been implemented by the Simons Observatory to track their safety equipment. The solution is used across America, with the team at the University of California San Diego using itemit to send items to Chile for a better, steadier supply chain of safety equipment.
itemit also has a streamlined asset tagging system. Asset tags are physical tags that you can stick onto tools and equipment. Then, these tags are used to link the physical equipment to their profiles in itemit. 
Every time an asset's tag is scanned, the last seen location updates and the user who scanned the tag and the time of the scan is also recorded. This creates a clear, tidy, and transparent audit trail of asset interactions and automates asset location tracking.
The results are more safety and more peace of mind when it comes to the Simons Observatory's healthcare and emergency equipment tracking. As the assets have been logged in itemit and tagged, tracking the locations of the assets is simpler, even in remote, low signal and WiFi environments.
The Simons Observatory can keep a log of ownership between sites, too, showing where all of their equipment is across the globe. Reserve oxygen canisters are kept in San Diego and logged as such where onsite oxygen canisters are logged as onsite. This gives the team a transparent overview of what they do and don't have onsite and, therefore, what they have access to.
Knowing the number of oxygen canisters is critical as is knowing where they are and how many can be accessed with a resupply. Then, when the new canisters are shipped, the workers at the observatory can track the shipment to better predict when the resupply will occur. itemit's core features make all of this transparency quick, easy, and effective.
itemit's equipment tracking software also allows the user to track reminders. So, when it comes to ensuring the satellite phones are topped up with enough data, the team are using itemit to set the reminders to renew contracts. 
This has already proven invaluable, as the team were alerted to a phone contract ending which meant they were able to top up the phone rather than it running out. Due to the remote location of the operations, having access to reliable communication devices is of paramount importance. Without this transparency itemit provides, the outcome would have been significantly more dangerous. 
Paloma Farias, researcher at the Simons Observatory, says:
"itemit is a critical tool for us. itemit gives us more visibility over our assets and more peace of mind, helping us ensure the safety of our team."
itemit looks forward to a long partnership with the Simons Observatory and hopes to help further when the observatory is fully constructed.
itemit's asset tracking software can help anyone track and manage their business' assets. Whether you're tracking tools or equipment, IT assets, fixed assets or high-value assets, itemit gives you the tools you need to log and manage asset information.
To find out more about how itemit can help you, you can contact the team at team@itemit.com. You can also start a free trial by filling in the form below.
Choose a better way to track your assets
Start your free 14-day trial now
Instant access. No credit card details required.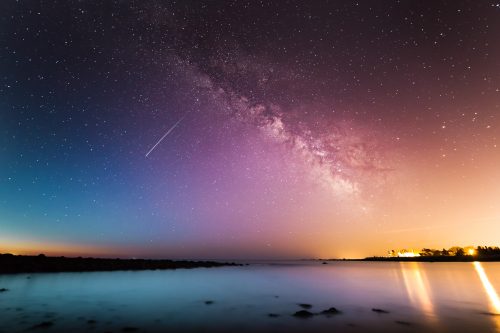 Are you struggling to manage thousands of pieces of equipment across many sites? See how Landscape Services solved this challenge and more with itemit.
read more