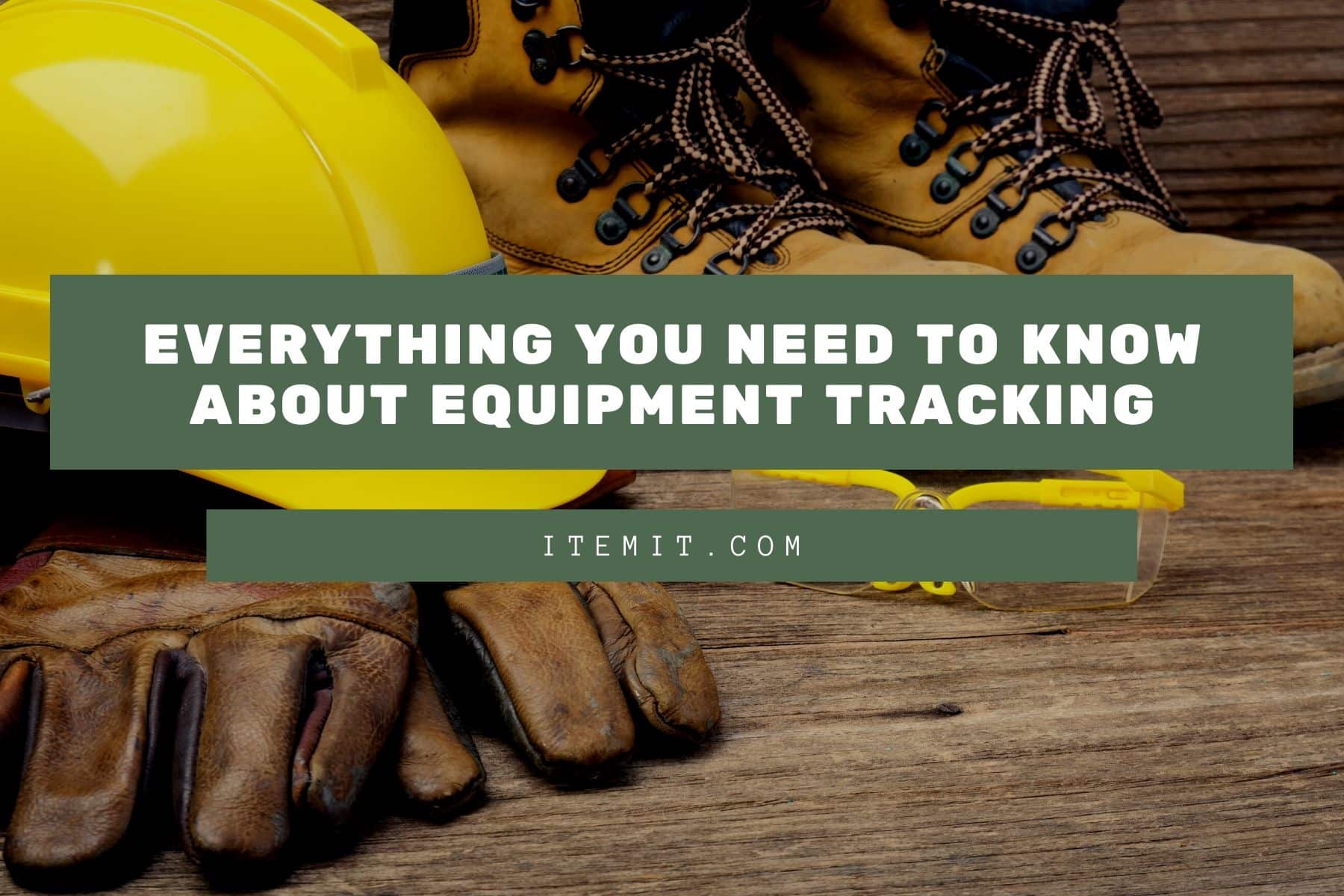 Equipment tracking. You may look at those two words, and several different possibilities may arise as to what they actually mean.
Is it literal? Does it mean the physical tracking of tools and equipment as they move between their sites? Is it to do with how equipment is monitored, and how maintenance and booking information is added? Is it more to do with how your equipment is used?
The answer is that equipment tracking can be anything and everything you need it to be. It can be how your tools and equipment move between sites, and it can be how they're maintained, who's using them and how often, and it can be all of the above!
What is Equipment Tracking?
Equipment tracking is an essential component of more generalised asset tracking. Asset tracking is the monitoring and logging of your assets. The only difference with equipment tracking is that it focuses on your equipment. Asset tracking can include tracking fixed assets, IT hardware asset management and managing construction equipment. Equipment tracking is specific to your equipment, however, so some of the processes and systems you use may be slightly different from the rest of your fixed assets.
Tracking Equipment Location
Equipment asset management software allows you to monitor and track the location of each piece of equipment. With a system such as itemit, every piece of equipment is QR tagged. This provides you with a streamlined solution that updates the GPS location of each asset every time it is scanned. This simplifies your equipment management process and allows you to see where tools and equipment are, something that is of huge benefit, particularly if you are managing locations across multiple sites and projects.
Equipment Maintenance Tracking
Another benefit of tracking your equipment is that equipment maintenance tracking can be achieved using the same software. When it comes to managing equipment, plant and machinery, the maintenance schedules that must be followed to ensure that assets are in a safe and usable condition can become overwhelming. However, with equipment maintenance tracking software, these processes can be made far easier. 
If you choose equipment maintenance software like itemit, you'll get streamlined maintenance processes as standard. Each asset has a profile page where you store critical information. This includes recording what inspections and maintenance are due and when they are due. The handy itemit reports page lets you see at a glance which assets are due for maintenance. Now, you'll never miss an inspection again!
Complete Equipment Management Records
An enormous benefit of equipment tracking is gaining a clearer insight into what equipment you have and how it is used. Equipment management software provides you with full transparency over all your assets and creates an audit trail for your reference. Every piece of equipment can have these key properties:
Name, serial, description

Advanced bookings

Warranty expiry

Purchase date

Purchase price

Inspection due date

Servicing schedules

Maintenance due dates

Photos

User Manuals

Certificates
These properties allow for simple and easy equipment tracking. For example, if you need or one of your teams needs to check out some equipment, all it takes is a quick scan of the QR tag and you can check the asset or assets out instantly.
In summary, equipment tracking covers knowing what tools and equipment you have where they are, how they're used, their status and condition. What's the best way to track all of this? Using the best asset tracking software.
Try itemit today, and we're confident you won't look back! Start your free trial now and benefit from better equipment tracking for your business.
Start Tracking Your Assets Today

Start your free 14-day trial now
Instant access. No credit card details required.