How disguise Are Using itemit's API To Take Their Asset Tracking To The Next Level
How disguise Are Using itemit's API To Take Their Asset Tracking To The Next Level
"It's really powerful to have a live connection between systems. The itemit team are heroes!"
"It's really powerful to have a live connection between systems. The itemit team are heroes!"
disguise are pioneers in creativity. They help build ground-breaking visual experiences on and off stage with cutting edge visual technology. They've created visual experiences for the likes of The Rolling Stones, Ed Sheeren, and Beyoncé and for theatre productions, including Harry Potter and Frozen.
With such a great number of technological physical assets, disguise needs to audit their assets constantly to make sure they're accounted for, up to date, economical and in use. Because of this, disguise needs to use cutting edge systems for their cutting edge technology.
itemit are thrilled to have shared their API with disguise to help them take their operations to the next levels of automation and visibility. With itemit, disguise can reach a much greater level of transparency by using itemit to the fullest of its abilities and then taking that critical asset data and using it in other operational systems.

itemit's Asset Tracking Software
disguise started using itemit to track their IT and media assets, including servers, lighting and routers. They use the system to track where these assets are in the world, whether they're on site, with a customer or remote.
They're also making use of itemit's booking system to keep an eye on who has their assets. This gives disguise the visibility to run audits on where their assets are, who's in control of them, and when they were last seen.
disguise then saw the opportunity to take this data further and push it out to other systems, reconciling their asset tracking with other critical asset operations. So, they reached out to the team at itemit to gain access to their API.
itemit is built to be streamlined and that means every time you scan an asset's tag, three critical bits of information are recorded automatically: last seen location, last seen time and the user who scanned the tag. This information is critical for audits as it shows that an asset is:
In use

Accounted for

Seen within a certain timeframe

Responsibly tracked
Using other itemit features, you can also track who is responsible for an asset, which gives you all the information you need to keep your auditors happy.
The goal disguise had was to integrate itemit's API with an existing system they already used. This way, all of the auditing information collected by itemit can be pushed out to the wider system and used, saving everyone time and keeping asset records clean and central with no risk of discrepancy.
The outcome of disguise's API usage are a myriad of time saving and visibility benefits. With the integration, Jacob Sutcliffe, Operations Programme & BI Manager, who built the integration using itemit's API, says they now have a dashboard that highlights any discrepancies between itemit and their second system.
Using the data from a simple scan in itemit, disguise can tell which assets have and haven't been accounted for and report on this. They can use multiple systems and reconcile which address an asset was scanned at against which office it's logged as being in.
This gives disguise visibility over multiple systems with the simple ability to cross reference asset data in a single place, having collected it from multiple, deployed systems. So, not only do disguise benefit from itemit's suite of off-the-shelf features, but they also benefit from higher level visibility over their assets across the board and much, much more automation.
Jacob says:
"It's really powerful to have a live connection to both itemit and salesforce so I don't have to keep copying and pasting data to ensure our systems reconcile. The itemit team are heroes!"
itemit's public REST API allows you to integrate a powerful asset tracking tool with any external systems in the world. This means you can take itemit further and scale up your asset tracking usage significantly.
itemit's API is used by disguise to tally up systems and audits, for example, but other customers use the API for user management, regular imports, and more! 
Quite simply, if you want data in itemit from another system, you can and if you want data from itemit in another system you can. The API lets you pull or push data from any system which means you can create something as lightweight or heavyweight as your business needs or desires.
Charlotte Ellarby, Associate Director and co-creator of itemit, says:
"This is a very exciting time in itemit's history. We're providing access to our API to make the system infinitely scalable, opening new doors and opportunities for all of our users."
itemit's asset tracking system works in multiple industries, whether for IT asset tracking, fixed asset management or tools and equipment tracking. If you'd like access to our API, drop us an email and our friendly team will be happy to help!
However, you can always build up to this usage by using itemit's core features to start off with, including various depreciation, issues management and maintenance capabilities.
To find out more about how itemit can help your business, you can contact the team at team@itemit.com.
Asset Tracking Software API
Choose a better way to track your assets
Start your free 14-day trial now
Instant access. No credit card details required.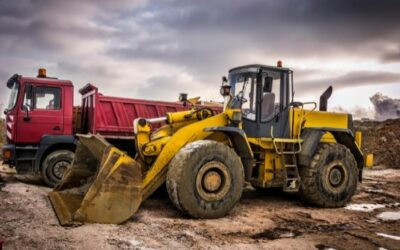 Are you struggling to manage thousands of pieces of equipment across many sites? See how Landscape Services solved this challenge and more with itemit.
read more