The Benefits Of Automating Asset Register Management
The Benefits Of Automating Asset Register Management
Running a business can be a hard task. It can take up a lot of time and energy. If things don't run smoothly, it can make day-to-day operations difficult. However, when you automate your asset register things can start to run more smoothly than you imagined. 
Unfortunately, it's not always clear how automating your fixed asset register can be beneficial. Managing your register can also be difficult. The good news is that automating the register's management can also make things easier.
What Is Asset Register Automation?
Fixed asset register automation uses the latest technology to complete different tasks. The tasks involved are usually undertaken by an employee. While the tasks involved might not seem hugely important on their one, when you combine them all, they can be massively important. 
Asset register automation software can take control of these tasks ensuring that they're always completed on time. In addition to this, no errors will be made as the software will only ever do what it's told to do. As a result, your business can potentially complete a range of small tasks very quickly.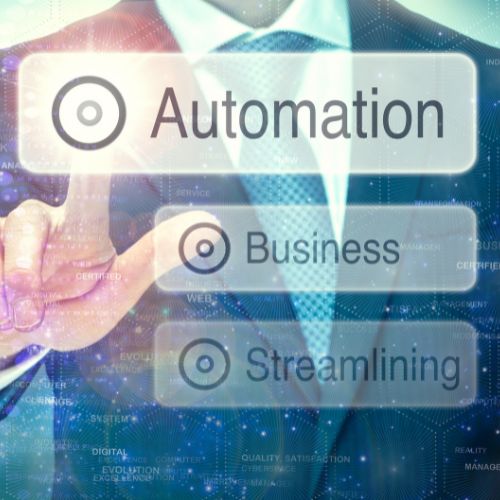 The Benefits Of Automating Your Asset Register Management
There are many benefits associated with automating your fixed asset register management. Some of the benefits are:
Those small tasks that take just a few moments can now be completed by trusted software. When those small tasks are completed it means that you and your employees can carry out other activities. As a result, productivity is improved and there's the potential for businesses to flourish.
No matter what assets you use or how often you use them, it's likely that they will break or fail occasionally. This can be kept to a minimum when you automate your asset register management. This is possible when you automate and schedule maintenance alerts. It's also possible that you and your employees can message the maintenance team when something has gone wrong. 
With regular maintenance and repairs when something breaks down, assets of all shapes and sizes can have an improved lifespan. The improved lifespan also means that you need to spend less on repairs and replacement. The money that you save can be diverted to a much-needed department or saved.
Time can be saved when fixed asset register management is automated. All of the information that you need to complete your day-to-day activities will be available when you need it. For example, if you wish to know where one of your trucks is heading, you can log into the software and see. 
Want to know who is using your machinery? Take a quick look. 

Wish to know how to repair some of your construction equipment? Log into the software and find the equipment's user manual. 
When you save a little time every day it allows you to complete other, more important tasks. This can be helpful for your business and even encourage it to grow.
When you use automation to help you manage your fixed asset register the result is a boosted bottom line. This may not be obvious to you now, but it's a reality that many businesses can experience. Using automation can allow for the creation of data. When you use asset tracking software that also allows you to export reports, you can see where your business is performing well. Additionally, it's possible to see where improvements need to be made. When those improvements are made it means there's a real potential for the bottom line to be boosted. 
As we have already seen, it's possible to save money by using automated and scheduled maintenance alerts. The saved money could potentially help to boost the bottom line even more.
We are already aware that no errors will be made as the software you use will only ever do what it's told. Human errors can potentially make a business seem less or more successful than it really is. Here is where automating fixed asset register management can help. No errors will be made, resulting in a more accurate business overview. Reports that are exported will be accurate, thereby helping managers to get a clear picture. 
If you're still one of the many businesses using spreadsheets, now is the time to move on to something more reliable. Step away from the old tech and use new technology that can work for your business.
There are many benefits associated with automating asset register management. The above benefits can realistically have a positive impact on your business. Being able to manage your asset register through automation is a good thing. No matter where you are or what type of business you run, you too can benefit.
Need to speak with an expert about automating fixed asset register management? Reach out to us now at team@itemit.com.
The Ideal Way To Automate Asset Tracking Management
Choose a better way to track your assets
Start your free 14-day trial now
Instant access. No credit card details required.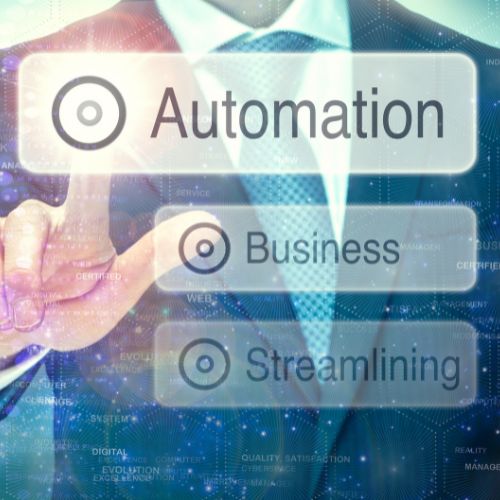 Is managing your hardware assets tricky? Read this article to find out why using a hardware asset management tool is the way forward.
read more