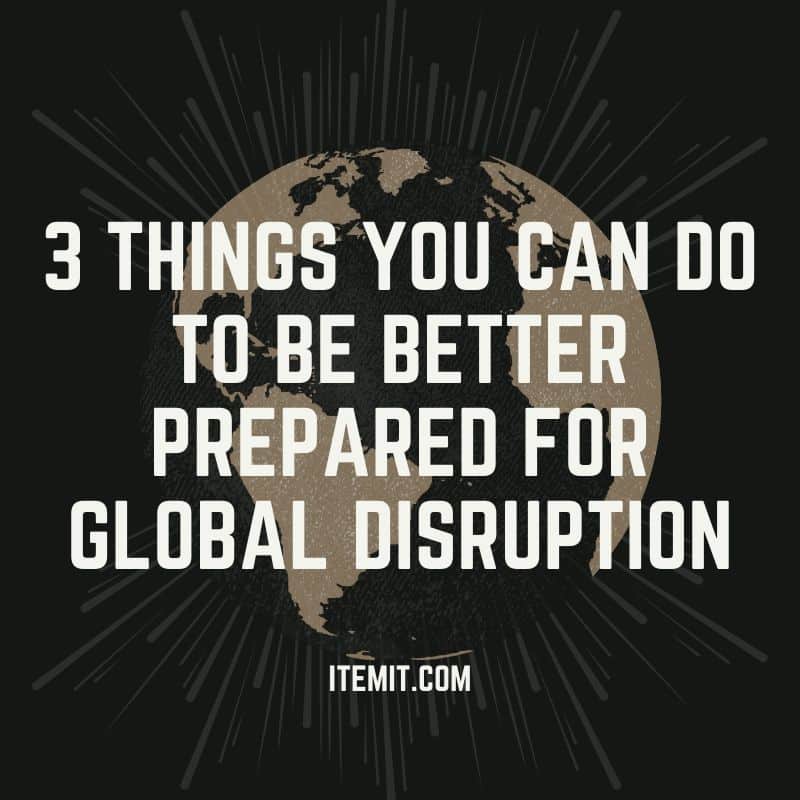 Responding to global disruption may not be something your business was really prepared for. Even for those businesses that felt 'prepared', the unprecedented nature of the COVID-19 pandemic has caused us all to rethink. The rapid and drastic impact on our everyday lives, social distancing and a large-scale move towards working from home gives us all plenty of food for thought as to how to move forward from this in a stronger, more adaptable way.
As businesses with a drive to succeed and continuously improve, we must ask ourselves: What can we do to make ourselves more robust? How can we streamline our operations? What changes can we make now that will help us to be better prepared should we ever be faced with something like this again?
Here's a quick rundown of just some of the things we can all think about and act on now to create a better tomorrow.
1. Create or Update your Disaster Response Plan
Many businesses have a disaster response and recovery plan as part of their business continuity planning. However, even those businesses with existing plans in place will have learnt plenty from the COVID-19 pandemic. We now all have the benefit of hindsight and can look back at what could have been done better and what can be done better moving forward. 
To be better prepared, it's worth considering these main areas:
Remote working – In recent years, there has been an increasing trend in the UK of remote working or working from home. However, many businesses were reluctant to move towards a more flexible style of working for fear of unmotivated staff, decreased productivity and loss of morale. However, in the aftermath of COVID-19, the Office for National Statistics (ONS) reported that almost 50% of the UK workforce are now working from home. 
Although this isn't surprising, given the circumstances we find ourselves in, it's fair to say businesses as a whole had a big surprise when they were forced to work this way. Looking to the future, what will your plan of action be? Will you introduce a more flexible style of working so that any future disruption has less of an impact on your team?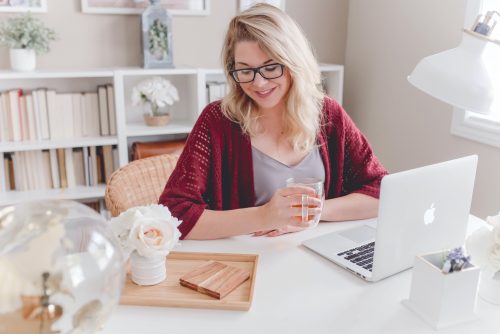 Streamline your operations – From a financial perspective, especially given that we're seeing what could be a record contraction of the UK's GDP, it's never been more important or urgent to streamline processes, ensure robustness and plan for the future.
2. Move towards Contactless Products and Services
How you approach and manage this will heavily depend on what business you're in. At itemit, we design and build asset tracking software which is available with zero contact. We also sell physical QR code asset tags to complement the software so other than switching our delivery processes, we've been lucky enough to continue business as usual. 
The process of responding to social distancing and the lockdown for us was far easier than for many other businesses. If your business is unable to deliver its products or services remotely, then this period of change has been far more challenging. However, we are firm believers that there is always something that can be improved. Beforehand, perhaps you were a regular onsite visitor with clients or to give presentations or demonstrations? Now, remote demos and video calls have become a part of everyday life – why not make this a permanent switch? Not only are there time and money savings for your business, but just think of the benefits to the planet! 
What other opportunities is the 'new normal' throwing up for your business when it comes to customer support and product delivery?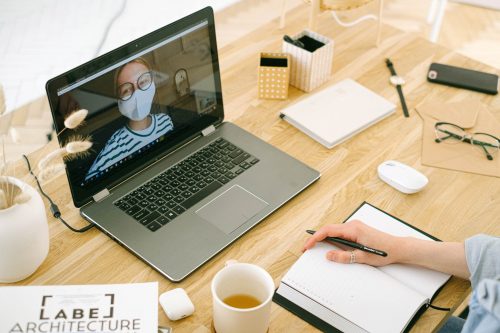 3. Introduce Asset Tracking Software to Prepare for Remote Working
For the first time in modern history, it's become clear that for many companies, an office isn't essential to get the day to day work done (although of course, they still have great social benefits). So, like many businesses in the aftermath of COVID-19, you may be weighing up the options of staggering a return to the office or even long term partial or complete remote working.
When it comes to managing a remote workforce, there are plenty of things to consider: communication, motivation, morale and tracking IT hardware – to name just a few. Now, we can't help you with all these aspects, but we can ensure you track your assets effectively. itemit is an asset management system that lets you keep track of your fixed assets and IT assets with ease.
The best practices for managing IT assets given to remote workers is as follows:
Ensure all assets, hardware and equipment are logged in your system

Assign assets to members of the team, so you know who has what and where it is

Ask staff to scan assets regularly to stock check them

Record when assets are returned to the business
To find out more about managing hardware given to remote workers, check out these blogs. 
The future is uncertain but what we can be certain of is that we will face challenges moving forward. We hope this blog has helped you to consider opportunities for improving processes that will ensure your business continuity is as robust as it can be.
Our friendly team are on hand to advise you and help you get set up remotely. itemit's asset tracking software can help you mitigate financial risks and maintain transparency over productivity. To find out more, you can contact us at team@itemit.com or fill in the form below.
Prepare for Global Disruption With Asset Tracking Software
Start your free 14-day trial now
Instant access. No credit card details required.