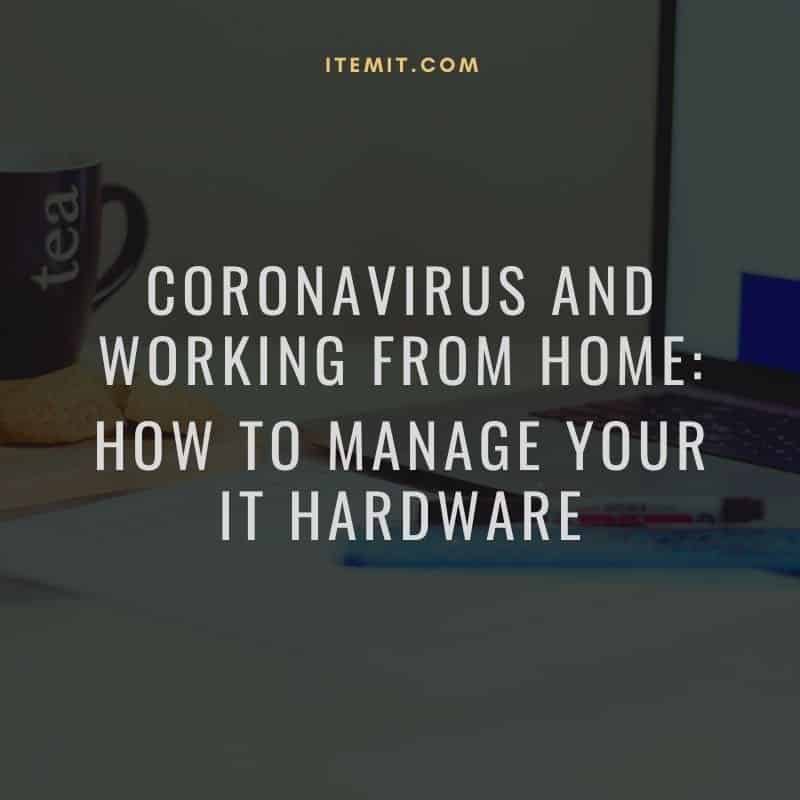 It's always been a challenge for businesses to record which hardware and PC equipment is given to each member of staff. However, with the current situation facing the world and with more people than ever working from home, there is increasingly urgent importance to record what equipment each of your colleagues has been given in a suitable IT hardware asset management system
We can't stress enough the importance of ensuring you keep accurate IT asset records now – even though you may not feel like it's top of your priority list. Once normality resumes (let's hope it's in the not too distant future) then there will be assets and equipment galore being handed back as colleagues no longer require the laptops, additional keyboards and other accessories. You must use your IT asset management software to your advantage. Trust us; your future self will thank you for it.
We've put together a list of the three key things you can do now to ensure you stay on top of managing your IT hardware.
1: Log all new hardware 
Whether your IT team is busy building laptops that meet the needs of your colleagues or you've ordered extra monitors and cables (don't forget the cables, you're going to need a lot!), ensure you are recording the new IT hardware that's in circulation
Why? Wherever possible, due to the Coronavirus, staff are now working from home. As a result, you are distributing hardware to huge numbers of staff. Firstly, you need to ensure that once normality resumes, you'll get all the hardware back. Secondly, you also need to ensure cables, monitors and accessories don't get mixed with your team's accessories they have for personal use at home.
2: Assign hardware to colleagues
When distributing PCs, laptops, devices and accessories to your colleagues to enable them to work from home, you must log which employee is given which assets immediately. Don't tell yourself you'll make a quick note on a scrap piece of paper that you've given John the snazzy keyboard and mouse and that you'll update it in the system later Use your hardware asset management software and record who you've given equipment to straight away.
The quickest way to do this in itemit is to bulk assign hardware to staff using the mobile app. All you need to do is select a member of staff, click to assign assets and scan hardware to your heart's content.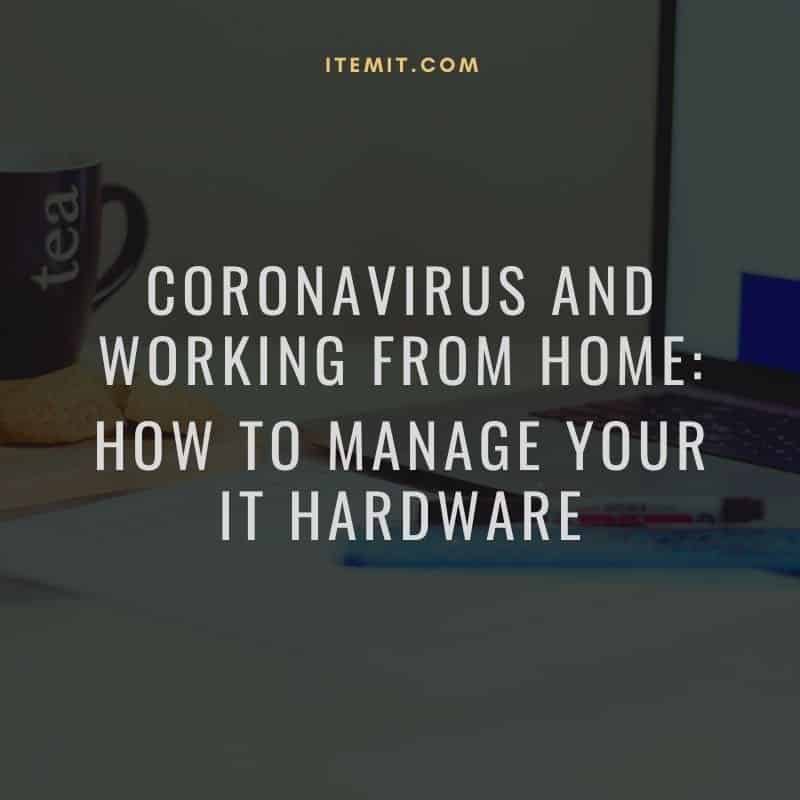 3: Invite your team to view their hardware record

 
As we all try and adjust to this unprecedented change in our lives, we should take advantage of technology to make our lives easier wherever possible. Make sure you're really using your hardware tracking software to its fullest. Invite your colleagues and wider team to itemit so that they can scan IT hardware and equipment to see who it belongs to, if it's available for use, and to report any faults.
A short note from the itemit Team
The uncertainty of what we are currently facing is challenging for us all. It's day 2 of working from home for us here at itemit. We're lucky to be able to continue with business as usual. It may only be day 2, but we've already realised a few things we need to ensure we do to keep us feeling connected to each other and ensure we're comfortable and coping with the challenges we're facing. We thought we'd share those with you:
Set up a dedicated work area in your home – even if you need to clear it away each day, it's still important to separate home life from work life

Make yourself as comfortable as possible – if that means changing position every few hours, so be it. Need to grab a pillow to cushion your aching back – go get it!

Try and get out of the house each day still. Of course, we must all follow the Government's advice, but if you have a garden or balcony and can get some fresh air and take some deep breaths, suddenly the world can feel a little brighter. If you're able to go on a short walk, while keeping your distance from others, then that's even better for the soul

Keep in touch with each other, not just from a work perspective but find out how your colleagues really are. Are they coping? Are they well? Could they use a chat? One shared focus we all have at this time is to care for and support one another.
On a final note, if you're reading this and thinking I don't even know where to start with managing IT hardware, give us a call on 01223 421611, and we'll support you and get you up and running very rapidly.
Start Your Hardware Asset Management Today

Start your free 14-day trial now
Instant access. No credit card details required.