Why Tools Tracking Software Helps Your Business
Why Tools Tracking Software Helps Your Business
Tools tracking software gives you more visibility and control over the tools and equipment your business owns. In turn, this will save your business time and money.
What is tools tracking software? It's a type of asset tracking software that allows you to log tools as unique asset profiles. Then, you can populate these profiles with critical information, such as prices and movement data.
How does all of this help your business?
First and foremost, tools tracking software gives you more accountability. Asset profiles are comparable to social media profiles as this is where an asset's information is held and updated.
Therefore, being able to track, manage, and see this data helps bring your tolls and equipment to life. Your assets are more visible and have more personality than if they were simply "another spanner".
You also gain accountability by tracking tools and equipment as you can monitor maintenance dates using reminders, for example, and track asset issues. This means that your tools are running more smoothly and that they get the attention they deserve.
This level of accountability translates to a responsible workforce, fewer misplaced assets and a higher level of successful asset maintenance, increasing the longevity of your tools.
Tools tracking software comes with a lot of time-saving benefits, too. These benefits save you money as if you're spending less time auditing or tracking asset locations, you're spending more time running a business.
Audits are necessary and you need to know where your assets are so that you're less likely to lose them. So, tools tracking software lets you use asset tags to speed up both processes.
Asset tags are physical tags that you stick onto your tools. You can then pair a profile to its corresponding asset by scanning this tag. Then, you can use the tags to automate some operations.
For example, every time you scan an asset's tag, that asset's last seen location and the user who scanned the tag updates using your phone's GPS. This gives you an audit trail of who was interacting with assets, when, and where.
Then, you can run audits by scanning all of the asset tags in a location to ensure that everything is still there, where it should be. This can save you many weeks a year.
Return on investment is difficult to assess when it comes to asset tracking software. This is because the cost of your assets come into play as well as the time you save as well as the fact that asset tracking software reduces purchases.
However, asset tracking software does give you a return on investment on all of these things. When you track your tools you will:
Lose fewer assets

Purchase fewer duplicates

Save money on petrol for asset retrieval

Stop tools mixing between yours and other businesses

And more!
Then, you also get the other benefits mentioned above, overall saving you a lot of time and a lot of money and giving you a high return on investment.

itemit's Tools Tracking Software
itemit is a malleable, easy-to-use tools tracking software. Because of this, you can scale itemit to work for many different purposes including fixed asset management and IT asset management.
itemit lets you add, track and manage any type of asset whatsoever, meaning you're not tied to tools and meaning it doesn't matter what industry you're in, we work with them all.
To find out more about how itemit's asset tracking software can save you time and money, you can contact the team at team@itemit.com. You can also fill in the form below to start your very own 14-day free trial.
Choose a better way to track your assets
Start your free 14-day trial now
Instant access. No credit card details required.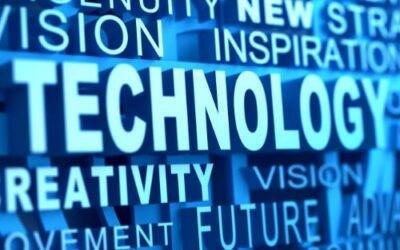 Use a lot of different equipment in your place of work? Equipment checkout software can help you to keep track of it. Read this article to find out how!
read more