Why Now Is The Best Time to Use Asset Management Systems
Why Now Is The Best Time to Use Asset Management Systems
Managing assets remotely during the pandemic has got you at your wits end? Trying to get to grips with the increasing demands and difficulties of asset management?
Luckily, you're at the right place. Though asset management has always been a mainstay for business, the entire pandemic fiasco has knocked economies for a loop. Consequently, there's been a major shift to employees working from home rather than from offices.
To survive in today's cutthroat markets, businesses must stay on top of the trends and remain adaptable-after all, adaptability translates to survivability. 
This is where itemit's asset management software solution enters the scene. Highly advanced and assorting an array of powerful features, it is a one-stop solution for all your asset tracking-related problems.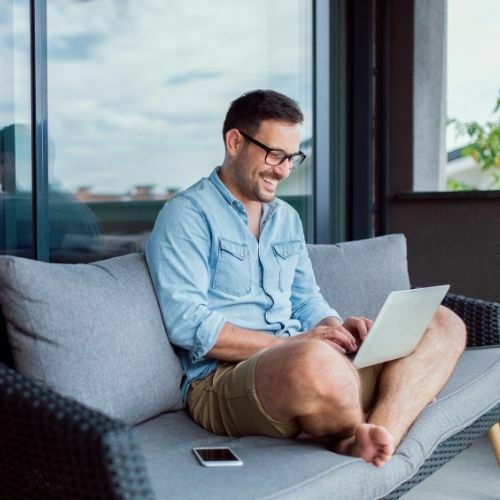 What Does itemit's Asset Management System Do?
Whether you're well-versed with asset registers or new to asset tracking software, a quick overview never hurts. A coherent understanding will enable you to better utilise itemit's asset register.
An asset register is simply an asset management software solution – both terms are synonymous. What itemit's asset register accomplishes, however, is that it makes it easier for you to keep a detailed record of all your assets. 
From creating unique asset profiles to storing essential asset details to grouping assets into categories, itemit's asset register has it all. Nonetheless, what sets itemit apart from the competition is that it is a highly scalable solution. 
What this means is that it can fulfil a wide range of asset tracking purposes from IT asset management to fixed asset tracking. However, that's not all. The asset management software solution is scalable, allowing multiple users to collaborate, add, and edit asset information on the register simultaneously.

Why You Need Asset Tracking Now
The pandemic has businesses all around the world running for their money. These are uncertain times and uncertain times call for frugality. You need to be on your toes and save wherever you can to build up that buffer in case you need to shut down business operations immediately. Asset tracking reduces losses in many different ways. Be it better planning, or improved resource utilisation, asset tracking has it all.
For instance, asset tracking allows you to track when an asset's maintenance is required. Timely repairs help increase an asset's lifespan and prevent the likelihood of equipment breakdown.

Instantaneous Access to Asset Information
When you're working from home, you don't have the advantage of having all relevant personnel and information available in the same building. You need a robust asset information storage system to keep things running smoothly. Routine business functions often involve frequently accessing asset data. From advanced asset bookings to managing asset inspection schedules, your asset's data is pivotal in many different situations. 
When asset data is both readily available and easily accessible, your business's productivity increases. This culminates in the form of better asset track and improved customer satisfaction.
By making use of improved asset tracking, you can better analyse customer trends and buying patterns, ensuring that high-in-demand products are always stocked up in your inventory. Naturally, this leads to more satisfied customers, giving you an edge over your competitors.
Frequently misplaced and lost assets was one of the major hurdles faced by employers during the earlier stages of the pandemic. Alongside monetary loss, it also leads to a dip in employee productivity. 
Likewise, asset theft is very common when businesses suffer from a lack of accountability. However, itemit's asset register can intervene. By clearly showing the detailed logs of the last assignee and last seen location, employees "casually misplacing" assets is out of the window.
Keeping track of all the equipment can be quite a hassle. Say, for instance, you had to use a certain software on your laptop. However, the licence date of the software has passed, and you need to request your supervisor to renew said licence. Had the supervisor automatically renewed the licence by keeping track of the expiration date, this entire scenario would not have taken place. Therefore, not only is this frustrating for employees, but it also kills productivity.
Using an asset register, you could have avoided this entire back-and-forth communication. By simply setting a reminder for the software on itemit's asset register, you would have been automatically reminded via pop-up notification and the issue could have been resolved promptly.

How Does itemit's Fixed Asset Register Improve Asset Tracking?
Initially, the massive shift to remote work resulted in a tremendous amount of complications. All of a sudden, employees needed proper laptops, headsets, and cameras to operate satisfactorily from their homes. Inadequate asset management led to many businesses suffering from back-breaking losses-many which never recovered and plunged into debt.
Compared to your traditional means of asset tracking, itemit's advanced fixed asset register is like a breath of fresh air. Rather than spending hours upon hours scratching your head, itemit makes all your worries disappear with a simple tap of a screen.
Furthermore, the asset register comes with built-in asset tags support and GPS tracking. Asset tags allow you to access asset data at a moment's notice by scanning a physical tag. This then displays all relevant data regarding the asset, such as the last seen location, and the assignee, both of which aid in asset tracking.
itemit's asset management software solution can make all your troubles disappear into thin air. Whether you want to track which employee has a certain laptop, or if you want to create a reminder for assets inspection, itemit should be your go-to asset management software solution. 
Signing up for itemit's asset register is a decision you will surely not regret. To find out more about how itemit can help your business, book a demo here. You can also contact the team at team@itemit.com if you have any questions. 
Start your 14-day free trial by filling in the form below.
Choose a better way to track your assets
Start your free 14-day trial now
Instant access. No credit card details required.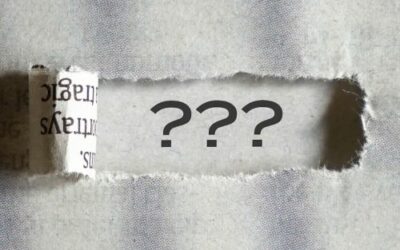 An asset register can record all of your assets, each asset's movements, and much more. Read this article now to lean what an asset register app records!
read more