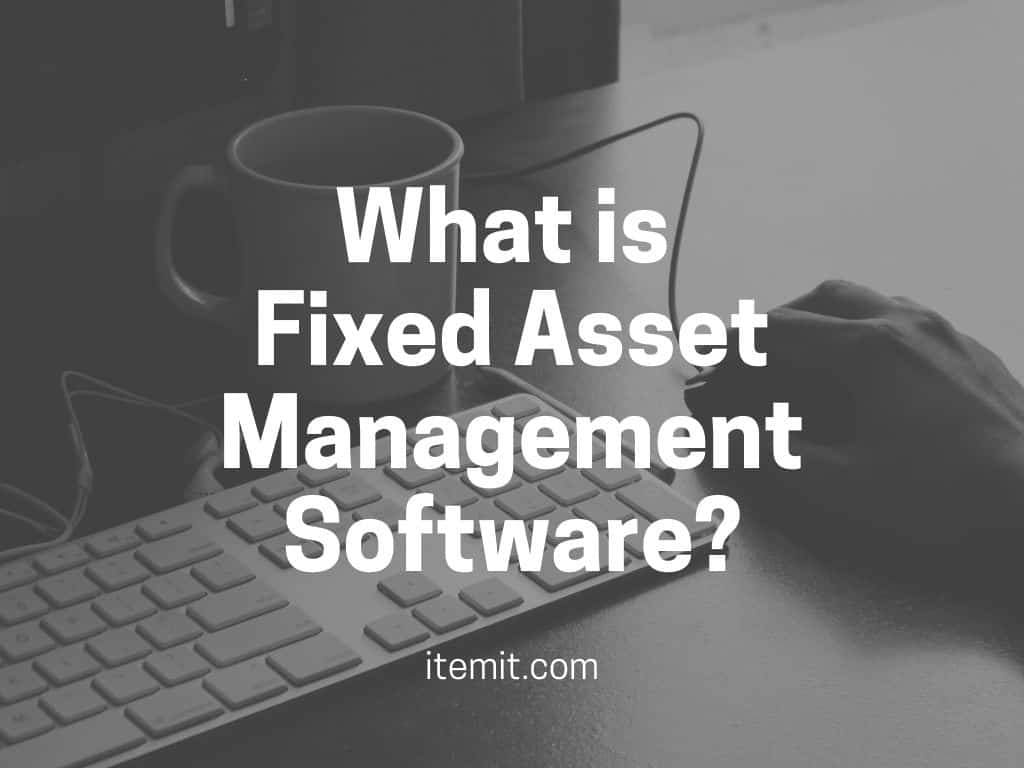 Fixed asset management software is a tool used to track, manage, and interact with all of your business' key assets. This includes things like your tools, equipment, IT hardware and machinery.
You can use it to manage equipment maintenance, track the locations of your fixed assets, tag your assets, manage issues, track equipment checkouts, and more!
With fixed asset management software, you'll get a desktop web portal and an app on your phone to view, edit, and manage all the information you need to do with your fixed assets. Now you can track your assets anytime and anywhere.
What Are Your Fixed Assets?
Your fixed assets will be your business' more permanent fixtures. They'll indirectly make revenue by helping your business run. So, your fixed assets may be IT assets, such as laptops or computers, tools and equipment, whether small tools or large or even office stationery.
Each of these fixed assets will require specific information, such as warranty end dates, or pre-emptive maintenance schedules, especially if you're looking for a healthcare asset management system.
A fixed asset management software allows you to use QR code asset labels to link physical assets to an online profile. This way, you can have all of your maintenance information, location tracking data, and financial information all in one place.
What Can Fixed Asset Management Software Do?
Since we created itemit, the capabilities our fixed asset management software has have grown exponentially. Now our fixed asset management software can do any number of things, for any number of industries.
If you're a business, you'll have several fixed assets. Whether you're in construction, healthcare, software development, an online marketplace, or any other number of industries, you'll have tools, equipment, or technology that needs to be tracked and managed.
That's why we've listened to our customers over the years and implemented the most helpful features possible. 
With our fixed asset management system, you'll be able to:
We've found that these features are helpful for everyone. The core of itemit is to create accountability and transparency over your assets, that's why we also have an effective and streamlined reporting feature so that you can run custom reports to turn your asset data into something useful.
Maintenance and Fixed Asset Management Software
Our fixed asset management software has a comprehensive system so that you can track and manage maintenance and issues. As part of our asset tracking system, anyone can quickly report an issue with public profiles.
For example, if somebody notices a broken fixed asset in an office, they can report it with their smartphone. This will then be automatically categorised by severity in your fixed asset management software and can be addressed accordingly.
You'll also be able to set reminders for calibrations and routine maintenance, such as PAT tests or pre-emptive maintenance. 
Each time maintenance is undertaken, the asset's tag can be scanned, and the change can be reported. This creates an audit trail which will help you see when an asset is no longer economical to repair.
Of course, reminders are customisable, so you'll also be able to add warranty end dates, subscription dates, or contract dates. Any important date can be added to itemit's fixed asset management software.
To find out more, you can reach the team at 01223 421611, or fill in the form below to find out more.
Start Using Fixed Asset Management Software, Today!
Start your free 14-day trial now
Instant access. No credit card details required.