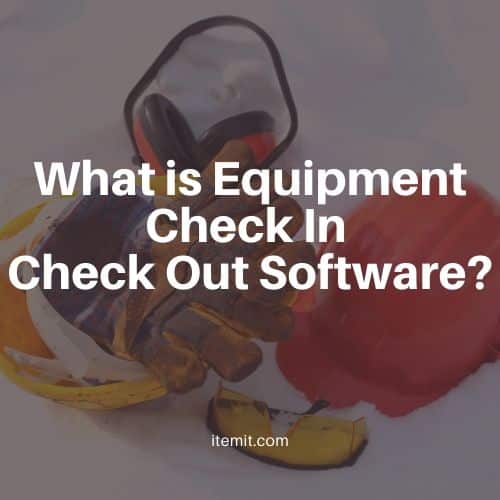 We've all been there. You need to use something, you look for it, it's not where it's supposed to be. You pause, look around. You ask a colleague. They don't know. 
Eventually, you'll find out that it's being used, but you've just spent a huge amount of time wandering around looking for a piece of equipment when you could've been working on something, instead.
This is where equipment check in check out software comes in. If this is a new concept to you – prepare to be amazed! Check out our quick tutorial video below which shows you how to book and checkout equipment using itemit.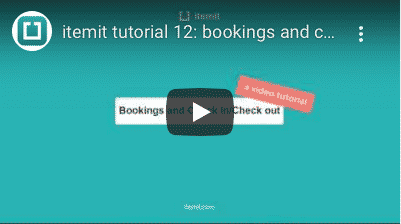 What can an Asset Booking System Do?
An asset booking system allows you to have more control and visibility over your equipment. The ability to book assets in advance gives you the guarantee that the assets and equipment you need will be available when you need them. In addition, it shows all of your colleagues when they're able to use assets.
This is helpful in many ways. You can book equipment for when:
It's required for maintenance/ asset downtime

You're planning on using it

It's getting hired out to another business

You're booking equipment out to a colleague

You're booking equipment out to a customer

You're checking assets out to a contractor
When it's time for your booking to start, all you have to do is scan the QR code asset tag or barcode on the equipment and press "check out", and it's yours for the booked duration.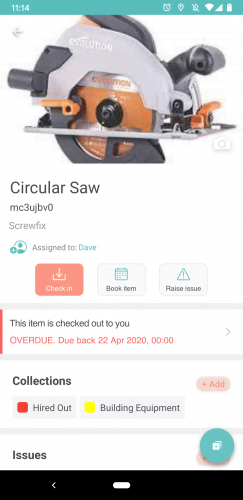 Using Equipment Checkout Software to Track Asset Whereabouts
It's crucial to know where your equipment is, and this is even more critical when your assets are spread across multiple sites. You need to have visibility over what equipment is at each site, otherwise, things can get very messy and assets can get lost or left behind! This is very common in the construction industry. We know the last thing you need is to be wandering around looking for lost tools – that's why with itemit you can see at a glance where assets are using itemit's handy asset tracking app.
With equipment checkout software, construction is streamlined because everyone can see where assets are, who is currently using them, and whether or not they're available.
Overall, this raises productivity and morale, but it also saves you time and, therefore, money. Not only this, but you will also lose or misplace fewer assets due to the additional accountability itemit gives you.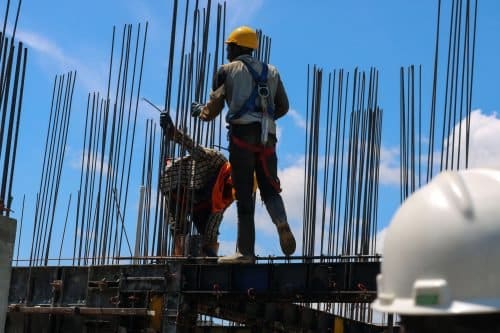 Working From Home and Using Equipment Check In Check Out Software
What if you're, like many, working from home at the moment? How does equipment check in check out software help you in this case? Simply scan assets and check them out to your colleagues to record who has what. If you're still sharing assets, too, or if you're moving back and forth to and from an office, you'll be able to assign equipment and check it out to colleagues that need it. 
Find out more about how itemit's equipment check in check out software can help by contacting us or filling in the form below. We're more than happy to help you get set up!
Start Using Equipment Check In Check Out Software Now
Start your free 14-day trial now
Instant access. No credit card details required.