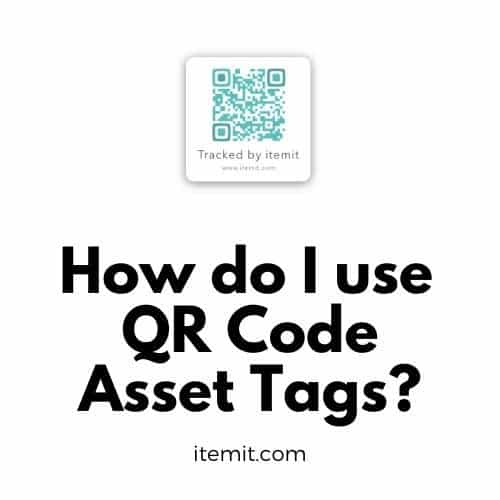 When you're looking for an effective asset tracking and management solution, QR code asset tags will revolutionise your processes.
The first question you may have when implementing your asset tracking software is which kind of asset tags you should use. This depends on what you need to achieve, your budget and also the conditions and environments your assets are subjected to. More often than not, QR code tags can be sufficient for tracking tools and equipment, IT assets, fixed assets and office furniture and more. 
When it comes to RFID vs QR codes, RFID tags and software are an excellent solution for some more advanced asset tracking applications, whereas QR codes are low-cost and easy to use and can solve the most common tracking issues.
Here, we'll cover QR code asset tags in more detail.
An introduction to QR Code Asset Tags
The purpose of QR code asset tags is to make all of your assets unique. So, in your asset tracking software, you'll be able to create a unique asset profile. When you add an asset tag to this unique asset profile, you'll be able to scan that tag to retrieve and edit the asset's information instantly.
This way, if your equipment requires maintenance, needs to be checked out, or needs its location or user information updated, all it takes is a scan of the tag, and you'll be able to update all of this instantly.
Linking your QR code asset tags to your asset profiles streamlines an editing process and increases accountability. If you're otherwise using a spreadsheet, you'd have to find the asset on the sheet and edit an unwieldy and complex amount of information. You also may not know who has been interacting with your assets if you're yet to stop using spreadsheets, but with better software in place, you will have an audit trail of all interactions.
Using QR Tags to Track your Assets
So, what's the process of using and tracking your assets, tools and equipment with QR codes?
All you have to do is log your assets in itemit, tag each piece of kit and link the profile to the tag. It's super simple, check out this video to show you how to tag your assets.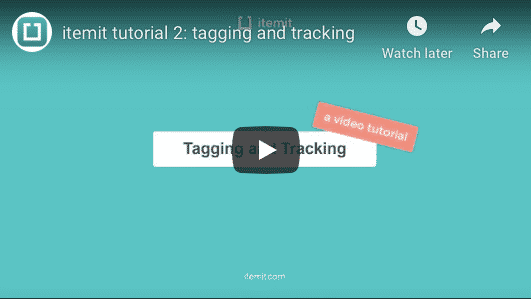 After you've linked the tags to your assets, you can start tracking them.
Open up your asset tracking app and scan the asset's QR code. Now you can view and edit all data relating to that piece of equipment. Every scan automatically updates the asset's last seen location and records which od your team scanned the asset and when. This gives you total transparency over your assets.
So, if you want to update an asset's maintenance history if it has just had routine maintenance, all you have to do is scan the tag, and update that information in the app.
As the best asset tracking software is cloud-based, all of this information will also update in your web portal, meaning that you can generate custom and detailed reports about your fixed assets and equipment.
Buy QR code asset tags or contact us for more information on custom tags. Give us a call on 01223 421611.
Start Using QR Code Asset Tags Today

Start your free 14-day trial now
Instant access. No credit card details required.