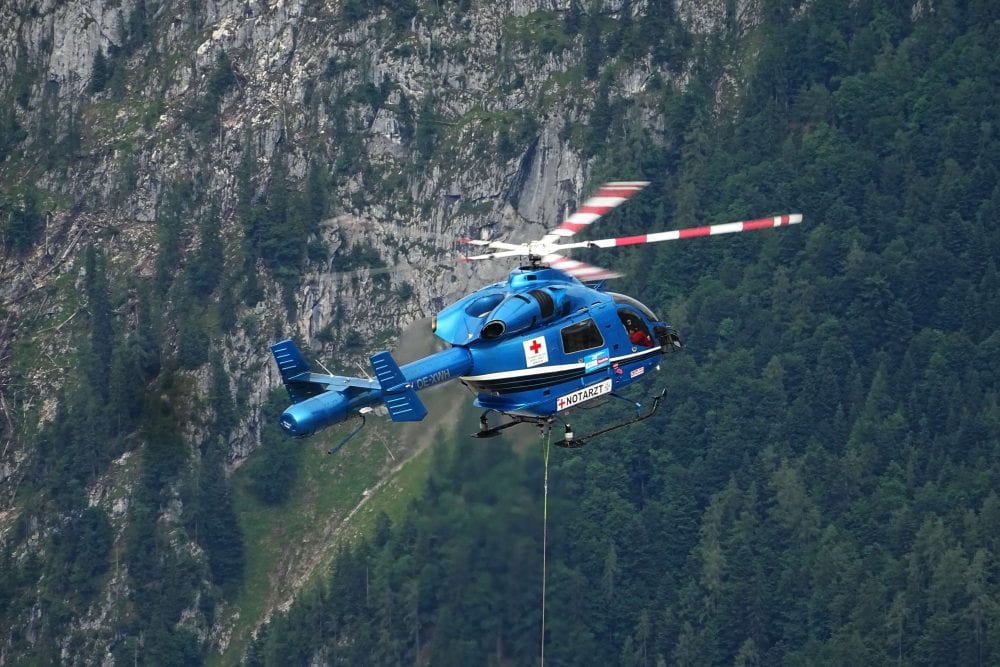 Case Study: Rossendale & Pendle Mountain Rescue Team
"Itemit is easy to use, cost effective and intuitive!"
Saving lives on a daily basis with itemit's asset tracking system
Mountaineering isn't always the safest hobby. Out of nowhere harsh weather conditions or unstable rocks can turn a hike into an emergency. Luckily, the Rossendale & Pendle Mountain Rescue Team are here to help.
Saving lives on a day to day basis, here's how they keep track of their critical assets to get moving faster, and keep people safer.
About Rossendale & Pendle
The Rossendale & Pendle Mountain Rescue Team is a charity made up entirely of volunteers.
They respond to 999 calls quickly and efficiently, and cover an area of around 350 square miles across East Lancashire, Pendle, the Rossendale Valley, and some parts of Greater Manchester.
It's not just about mountain rescue, though. The team also assists in a lot of other call outs including missing person searches, or helping the ambulance service in the harshest of weather conditions.
They work effectively with different rescue teams and sometimes use dogs to ensure the fastest rescue possible.
What they do
Saving hikers, bikers, walkers, and more, the Rossendale & Pendle Mountain Rescue team respond to any and every emergency they can help with in the area that they cover.
Searching for casualties or heading straight to their location to help out, the team work with ambulances and other emergency services to ensure as much safety as they can provide.
Rossendale & Pendle are always trying to be a part of the community as well and make their presence known to keep as many safe as possible. This means they also offer advice and put on charity events to both raise awareness of their work and to raise money to save more people.
The Problems
A lot of equipment is needed, though.
A big problem facing the team was the fact that equipment wasn't recorded effectively. Because their assets are so varied and were untracked, knowing all of the assets that they did and didn't have was an immediate challenge.
Because of their enormous team size as well, volunteers were being given a huge variety of expensive assets, and because everything wasn't tracked effectively, a lot of assets ended up lost or unaccounted for.
Spreadsheets aren't effective in a time sensitive situation. Neither are notepads or simply someone's memory. Pen and paper was what was used before itemit.
Knowing what kit is needed and where it is creates a challenge in itself, and when lives are being saved, collecting everything together quickly and distributing it is paramount.
The Solution: itemit's asset tracking system

Rossendale & Pendle Mountain Rescue team started to use our asset tracking system.
Now, instead of simply wondering where kit is or trying to find it, it's a lot easier to keep everything in the right place and much more findable.
The team use our asset tracking software and asset tags to manage Rescue kit, medical, personal kit and collection tins mostly. It's used by multiple team members for greater flexibility of how they use the asset tracking system.
Variety is no longer a problem as with itemit, assets including helmets and medical kits can be categorised, meaning that tracking groups of assets is a lot easier.
Not only using it to inventory their rescue service assets, they also use itemit to audit their equipment and add reminders for renewals and inspections. This means they don't have to spend as much time wondering where anything is or what its status is.
Knowing who has what is helpful, especially as the team could add reminders of when assets were due back, as well as links to user manuals and comments on asset pages.
The team also worked with itemit to create customised tagging options: a thermal sticker for clothing assets and an all-weather tag for solid assets such as helmets.
It is also important that a constant WiFi connection isn't needed, meaning that under conditions in the middle of a search, itemit is still functional, updates simply sync when connectivity resumes!
They plan to look into using RFID tags and RFID readers in the future so that it's easier and more effective to track assets in the field.
Knowing which volunteer has which asset also makes tracking a lot easier, and knowing what to use for each search and rescue task. Each team member has a profile to show who has what and when, then value inspection dates and other useful information, such as first aid kit expiry dates, can also be added.
Recommendation
When we asked Andy Bradshaw, the team's Secretary and Press Officer, for a Testimonial, this is what he said:
"We need to be able to track, catalogue and audit assets within a rescue team and Itemit is both easy to use, cost effective and intuitive! We have a lot of plans for the future and this solution is key – we can't recommend the app or team enough."
itemit has also helped the team by creating a "a full overview of assets at the click of a button" and has been able to "audit and track assets easily."
Need an Asset Tracking System?
Begin a trial of itemit Enterprise and you'll receive free QR asset tags!
Start your free 14-day trial now
Instant access. No credit card details required.