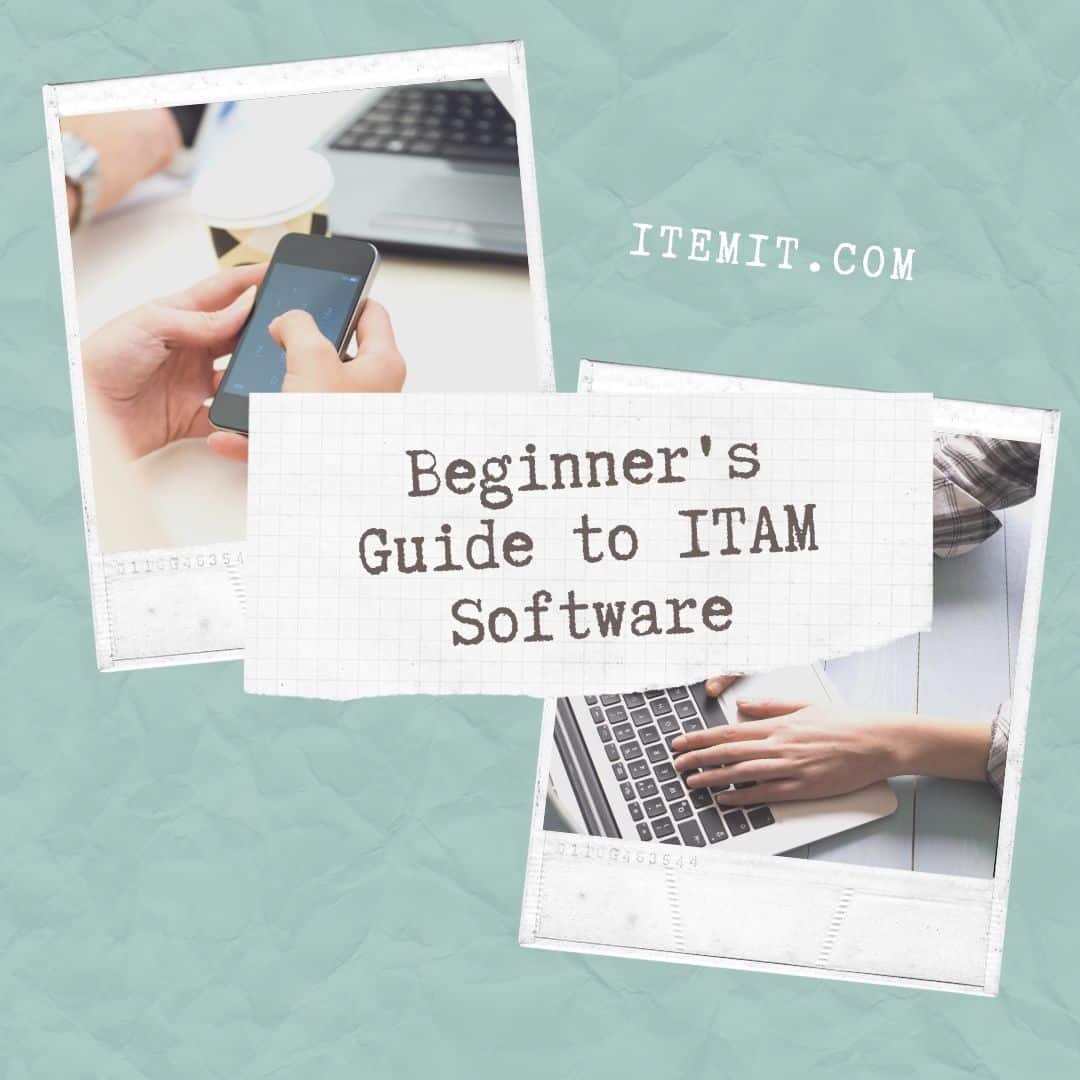 In a world where technology has become more intertwined with our everyday lives than ever before, today, we face a new challenge. We must keep track of our IT hardware and prevent the feeling of drowning, buried under piles of laptops, cables, devices and monitors. 
The secret to regaining control of your IT assets is to start using what we call IT asset management software. This tool logs all assets in an easy to use system, which gives you a clear view of what equipment you have and lots of other useful information. And just like that, your life has become that little bit easier.
What are my IT assets?
Let's not run before we can walk, just so we're all on the same page here, when we refer to IT assets, we mean any and all of the below:
Laptops

Computers/PCs

Mobile devices

Work phones

Headsets

Monitors

Cables

Chargers

Servers

Software

And the little extras you might forget about such as USB sticks, adapters, and extension cables. 
The Benefits of IT Asset Management Software
You'll benefit greatly from an IT asset management system, to give you an idea of what to expect, here are some of our top benefits:
Equipment checkouts – check your assets in and out to see in real-time which assets are available for use

Assign IT hardware to colleagues to see who has what

Ensure GDPR compliance – by monitoring who has access to which devices and data

Equipment maintenance tracking – the itemit IT asset management software lets you report issues about assets and equipment, helping you

track equipment maintenance

schedules. Check out the video below to see how itemit helps you to manage asset maintenance.
Click here to read more on the benefits of IT asset management software for your business.
Then, what is Hardware Asset Management?
Sometimes, you might hear the management of physical assets and hardware referred to as hardware asset management or HAM. There's no need to overcomplicate things here, if you're tracking your physical assets, then you're managing your hardware/your IT assets.
A common element of the hardware asset management side of things is to tag your laptops and other IT hardware with QR code asset tags. This brings many benefits:
Instant identification of assets

Recognise your assets immediately

Automated recording of asset GPS locations with each QR scan

Interact with assets on the go

Continuous equipment stock check
As well as this, you can assign IT hardware to your colleagues. This is especially helpful if you're onboarding new staff, as you'll be able to see how much hardware you can distribute to your new starters.
You can also log all of your financial, depreciation and warranty information against your hardware. This way, your IT asset management software will tell you the exact time an upgrade is necessary.
Creating an IT Asset Register
When you've logged all of your IT hardware and software and tagged the necessary assets, you'll have what we call a complete IT asset register.
Your IT asset register may not look like much at first glance but wait until you start leveraging the power of this little beauty. With itemit, you're IT inventory management will be easier than ever before. Now you can use your IT asset register to generate reports that give you useful information, hurrah! All reports are fully customisable but here are just some of our most popular reports to show you what you can do:
See which hardware is available 

See which IT assets require PAT testing within the next month

Monitor equipment that has issues reported against it

Pull off a report to see all equipment due back from an employee leaving the business

Monitor asset value 

And so much more! Give us a call on 01223 421611 to speak to our friendly team about what else is possible.
Importantly, whenever an asset's status updates, whether this is user, location, or maintenance information, this change will be reflected across your entire asset management system in real-time. What more could you ask for!
Getting started with your IT Inventory Management System
All of this allows you to track and manage your IT assets and even makes it enjoyable! Your IT asset management software will show you all of the data you need to know, increasing accountability and responsibility across your organisation.
We're here to help and would be delighted to find out more about your requirements and show you how itemit will help with one of our free Zoom demos. Drop us an email at team@itemit.com, or fill in the form below and we'll get you up and running in no time!
Start Using IT Asset Management Software Today!
Start your free 14-day trial now
Instant access. No credit card details required.