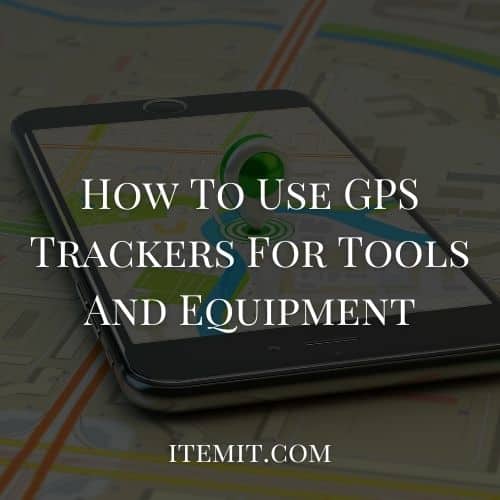 GPS trackers can help you keep an eye on your tools and equipment. Your assets are most likely to go missing when they're in motion. If your equipment is moving between two construction sites, for example, they are more likely to go missing while in transit.
Usually, asset tracking is limited to onsite audits and edits when you have the assets to hand, but thanks to an expansion of many features and thanks to GPS trackers, it is now possible to track your tools and equipment when they leave your sites.
Thanks to GPS trackers, you'll be able to view where your assets are and how they're behaving remotely, therefore auditing from a distance.
The Benefits Of GPS Trackers
GPS trackers allow you to audit and monitor your assets from a distance. As they provide your asset management system with feedback, you don't need to scan or interact with your tools and equipment manually.
What this means is that you can verify an asset's location from a distance, as well as leverage more handy features to mitigate asset theft and asset loss.
Theft on construction sites is a huge problem, too, so you'll also be able to use geofencing features to ensure that your assets are in the correct location. This means that if someone tries to steal an asset, you'll get an alert in your asset management system.
How Do GPS Trackers Work?
GPS trackers use SIMs to collect location data. They can then be configured to update at certain intervals. This means that every hour, for example, a GPS tracker will ping its location using the SIM.
This allows for geofencing features, as the GPS tracker will know when it leaves a certain radius. Then, your asset tracking system will handle the rest, notifying you of what's happening.
GPS trackers also have tamper proof backs, meaning that if anyone tries to remove your GPS tracker from your equipment, you can also get notified of this.
How To Use GPS Asset Tracking
First of all, you'll need a robust asset tracking system. The best way to ensure that your asset tracking software is robust is by looking at your industry and seeing how well your software reduces asset and financial losses.
So, if you're tracking construction tools, have you lost fewer by implementing asset tracking? If you're in the healthcare industry, is asset tracking software saving you time?
Then, the next step is to log all of your assets onto this system. This way, you'll be able to track specific asset data and view a full breakdown of your fixed asset register.
Finally, all you need to do is add your GPS trackers to your assets. Then, you'll be able to track where your assets are with ease, even when you don't have access to them.
To find out more about itemit's GPS trackers, you'll be able to book a demo using the button below.
Start Tracking Your Assets Today!
Start your free 14-day trial now
Instant access. No credit card details required.