How To Manage Your Office Equipment
How To Manage Your Office Equipment
Here at itemit, we understand the importance of managing your office equipment. Every single piece of equipment needs to be monitored and accounted for at all times. It's vital that businesses everywhere know exactly what equipment they have. It's just as important that the financial information that relates to the equipment is known. 
However, managing your office equipment might not be as easy as it seems.  We recommend using asset tracking software to help you manage your office equipment. Here's why:

The Benefits of Asset Tracking Software
Anyone who wants to know how to manage office equipment has no doubt realised that it's easier said than done. Tracking office equipment is not always easy, particularly if there are multiple users. The good news is that itemit's tracking software can help. 
The benefits of using asset tracking software include:
You will know where your office equipment is at all times 

It's possible to monitor who is using the equipment and for what reason

You can keep an eye on the equipment's maintenance status 

It's possible for you to know the value of every piece of equipment 

You can upload files such as photographs and user manuals 

It's possible for you to know if you have enough equipment 
There are many benefits to using asset tracking software. When you use it to help you manage office equipment, it's likely that managing it will be a breeze.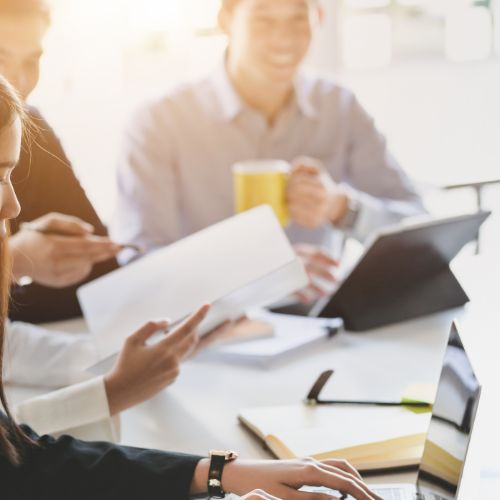 How to Manage Office Equipment
As we have already seen, the very best way to manage your office equipment is by using tracking software. The first step in the tracking process is to add all of your equipment to the system. 
Every piece of equipment that you regularly use needs to be added to the system. An RFID tag or a QR code needs to be scanned and assigned to the specific piece of equipment. The tag or code should then be stuck on the equipment. This helps the equipment's location to be monitored at all times. Additionally, the RFID tag or QR code can be scanned, allowing users to access information about the equipment.
When you know how to manage office equipment using itemit's software you know it's possible to assign equipment. This feature allows you to assign your chosen piece of equipment to a specific person. 
As soon as the individual has logged that they are using the equipment they are responsible for it. Having this responsibility can help to lower the likelihood of loss, theft, and damage. Additionally, you can see who has what assets, how long they've been using them for and why they're being used. This feature in itself ensures that you can see whether you have enough equipment to go around.

Keeping Office Equipment In Good Condition
After a while, most office equipment tends to succumb to wear and tear. You may also find that some pieces of equipment are no longer working as well as they could be. Here is where itemit's software can come in and make a real difference. 
Thanks to the way that our software works, you can monitor the status of your office equipment. When there's an issue with a photocopier, for example, the issue can be logged via itemit's software. When the issue is logged, your maintenance team will be alerted. 
As soon as your maintenance team is aware of an issue, they can take steps to remedy it. What this means is the equipment in question is more likely to be repaired. Undergoing repairs as and when they are required ensures that the photocopier, for example, can be used once more. It also means that the photocopier is likely to remain in a good state of repair for longer. Thus, it is less likely to be replaced any time soon.

How to Manage Office Equipment Using itemit
Knowing how to manage office equipment isn't always easy. However, when you use itemit, it makes the management process a relatively easy one. Thanks to the way that our software works, you can take the guesswork out of tracking and managing your office equipment. 
You can see where every piece of office equipment is at all times. You can determine whether you have enough equipment for everyone, or if more needs to be purchased. You can also make use of the other features that itemit's software offers. Tracking and managing your office equipment does not need to be hard. Let our easy-to-use software do the hard work for you. 
To find out how our office equipment tracking software can help you, contact our helpful team. You can reach them at team@itemit.com. Alternatively, you could start a 14-day free trial to find out just how well our software works for you. Fill out the form below and start tracking your office equipment today. 
Managing Office Equipment
Choose a better way to track your assets
Start your free 14-day trial now
Instant access. No credit card details required.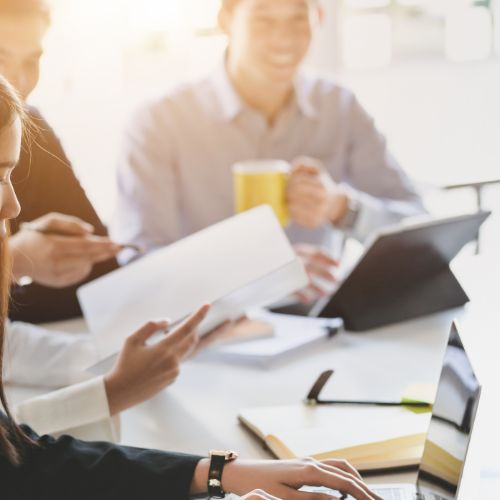 How easy is it to make sure your chosen your asset register format is always complete? Read this article now to find out!
read more